The premise for Ben Stiller's long-awaited sequel to Zoolander (appropriately and idiotically styled as 2oolander) sets up for a revolving door of cameos. Similar to its predecessor, male model Derek Zoolander (Stiller) finds himself the pawn in a political spy game. A shadow syndicate is assassinating the world's most beautiful people, including Justin Bieber, who strikes the patented Blue Steel pose before kicking the bucket. It's up to Derek, Hansel (Owen Wilson), and Penélope Cruz's government operative to cut the streak short.
Faces are made. Slapstick is slapped. Famous people parade in and out. Will Ferrell's Mugatu shows up. Zoolander remains illiterate (but appears sans orange mocha frappuccino). This is a Zoolander movie.
And a Zoolander movie plays to a very specific crowd. Worth remembering: The original tanked when it arrived on the ill-fated date of Sept. 28, 2001, a delicate time when even Saturday Night Live had to ask permission to be funny again and few were laughing at Stiller's absurdist take on fashion extravagance and Manchurian Candidate-style terrorism. Thankfully, Zoolander found new life in college dorms. Today, it's described as "cult," but it's not, really. Gen X-ers and millennials alike can flash one of Derek's puckered looks on command. So will the next generation give a damn about the sequel? Have they gorged enough America's Next Top Model, Project Runway, and Victoria's Secret Fashion Show to be in on the joke? 
Maybe not. But Stiller thought ahead. 2oolander includes this bit of brilliance:
Recommended Video
Viral Granny Rips Shots With Grandson, Gives Relationship Advice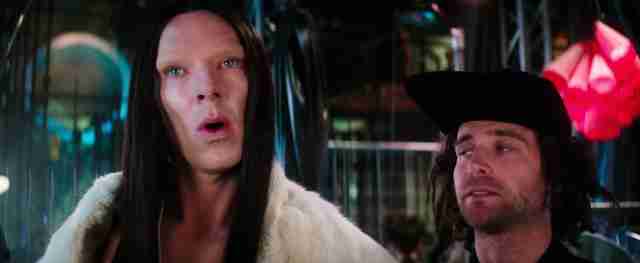 That is Benedict Cumberbatch, androgynous and weaponized to melt the brains of Internet tweens. Known for whispering Shakespeare on London stages and commanding the screen in Oscar-bait like Imitation Game and Black Mass, he entered Teen Beat superstardom after his BBC series Sherlock. Not all "Cumberbitch" affection takes the form of homoerotic Sherlock/Watson slash fiction; Cumberbatch is as revered for his brain as his reptilian looks. Below is a sample of what you'll find zipping across such Tumblr sites as "fuckyeahbenedictcumberbatch" and "benedictcumberbatchcollective"....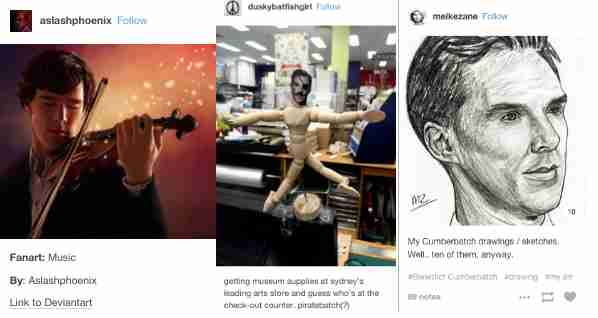 To most, Cumberbatch is a star readying for a big break (which should come when he stars as Marvel's newest hero, Doctor Strange). To gaggles of Web-dwellers, he's God's greatest son, deserving of temples, epic poems, and papier-mâché busts just big enough to fit a closet shrine. Roping him into Zoolander 2 is a brilliant move to counter what everyone -- including the movie -- is thinking. 
Ouch. But also: Ben Stiller is 49. Zoolander did come out 14 years ago. And a dash of Cumberbatch does inject the movie with a bit of relevance. Judging from the GIFs already sprouting from this trailer, Stiller may finally get the hit he deserved the first time around. Bring on "All," the Cumberbatchiest model of them all.
Sign up here for our daily Thrillist e-mail, and get your fix of the best in food/drink/fun.
Matt Patches is Thrillist's Entertainment Editor. He previously wrote for Grantland, Esquire.com, Vulture, The Hollywood Reporter, and The Guardian. He is a graduate of the Derek Zoolander School for Kids Who Can't Read Good and Want to Do Other Stuff Good Too. Find him on Twitter @misterpatches.