15 Things You Probably Didn't Know About Bourbon Street
Ah, yes: Bourbon Street. Known worldwide as one of the hallmarks of New Orleans, with its plentiful public drinking, dancing, boob-for-bead bartering, and charming T-shirts that say "I Got Bourbon Faced on Shit Street." Okay, so places like Galatoire's restaurant aside, the street formerly known as Rue Bourbon is less of a remarkable cultural landmark these days. However, the history of this street, going all the way back to the early 18th century, is a doozy. Here are some of the more notable facts you might not know about this famed French Quarter spot...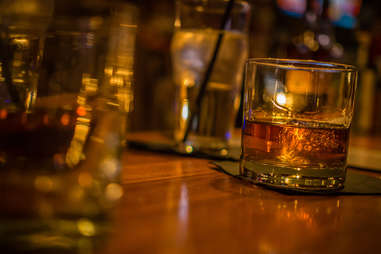 1. It's not named after the liquor... but the liquor may be named after it
One of the city's founders, and the guy who designed both the street names and layout in the French Quarter (royal engineer Adrien de Pauger), named the streets in 1721 after French royal houses and Catholic saints. "Rue Bourbon" was an homage to the royal House of Bourbon, though which particular member of that house remains a matter of some dispute. We're guessing it was "Ringo." And as for the whiskey? It was likely named after the street.

2. It was not always a thoroughfare of sin and iniquity
During the colonial era, Bourbon was mostly residential and, for the most part, one of the more pedestrian, unremarkable streets in the French Quarter. Of course, all that would change some years down the line with the advent of "HUGE ASS BEERS."
3. It was once the most populated street in the city
And not just on Friday nights. In 1805, a whopping 697 New Orleanians actually resided on Bourbon, and it would stay heavily populated all through the Antebellum era. Can you imagine that, for decades, the infamous boozing and flesh-peddling destination that is Bourbon St was once filled with moderate, mixed-race, middle income folks just going about their lives? It boggles the mind.

4. The whole place nearly burned entirely to the ground
The Good Friday Fire of 1788 torched half of Rue Bourbon and much of the surrounding French Quarter, becoming the single most destructive event in the street's history. Thank goodness they rebuilt, or today there would be no cheap T-shirt shops selling hot sauce and Mardi Gras masks to mark your visit to NOLA.
5. When you think about Bourbon St, you should think about opera
In 1859, the impressively named Charles Boudousquie managed to finagle over a hundred thousand dollars to open the French Opera House on Bourbon and Toulouse Streets, which he touted to best even the most venerated opera houses of Paris. Its first, triumphant performance was of Rossini's Guillaume Tell, though today the "Old Opera House" features live rock bands, a far cry from its fabulous former self.

6. Gang wars and beer gardens?
In 1868, a man named Henry Wenger opened up a "concert saloon and beer garden" at 119-125 Bourbon, filled with pretty girls foisting steins of ale and something called a "self-acting organ," (not what you think) a progenitor of Bourbon's history of being a musical street. And then a massive bout of fisticuffs fight broke out between Uptown and Downtown gangs, leaving "Wenger's" with a less seemly reputation than he would have liked.
7. A night out was once shockingly inexpensive
Near the end of the 19th century, Vincent's restaurant, a popular eatery located in the current space housing Galatoire's (which moved there in 1905) offered an eight-course meal including half a bottle of claret and "cafe noire" for all of *one dollar.* It's enough to make you want to invent a time machine. (Note: adjusted for inflation as far back as 1916, that meal would have cost $24.02, which is still a total steal.)

8. Or an afternoon out, for that matter
During Mardi Gras of 1965, the popular street beverage choice down Bourbon St was a 12oz can of cold beer, which, at the time, cost a lowly 35 cents, or what would be $2.64 today. A cold one for less than three bucks? We're game.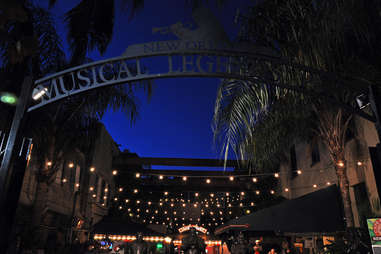 9. Electric lighting! What a country!
While guys called "policemen" were famed for keeping the gas lanterns in the French Quarter alight for many decades, by the end of the 19th century, the city went all in on electric lighting, installing a huge electric substation at 311 Bourbon St, once known as "Edison Place." Today, that place is Musical Legends Park, and it definitely still has electricity.

10. The street was a pioneer of A/C, TV, and beer
That's right, the bars on Bourbon were among the first commercial spaces to adopt air conditioning in the 1930s (and thank the dear Lord for that!), as well as televisions and pressurized draft beer as early as 1948. This is New Orleans ingenuity at its finest.

11. We have Chris Owens to thank for introducing us to Latin music and dancing
The famous stripper "of indeterminate age" brought Latin culture to New Orleans years before the Buena Vista Social Club. You can still catch the excellent Latin night at her namesake club weekly on 500 Bourbon St.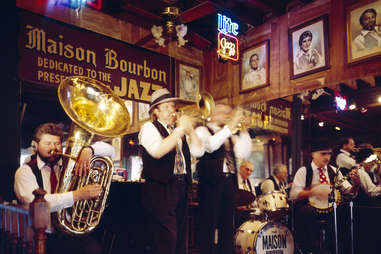 12. Jazz was invented there
In the seedy "Storyville days," between 1897 and about 1910, with all the bordellos and lascivious music clubs reigned in by law but rarely prosecuted, many famous entertainers made their living playing a new style of music called "jass," often in brothels.

13. There was a time before karaoke on Bourbon?!
Indeed there was, and we have the Cats Meow to thank for bringing what, at the time, was a novel Japanese invention to NOLA in 1989.

14. There is a place on Bourbon known as the "Lavender Line"
It's at the intersection of Bourbon and St. Ann Streets, and if you cross it, you'll be entering into some decidedly rainbow-hued territory. Really: this is where most of the city's most celebrated and historic gay bars are located, with awesome names like -- we're not making this up -- "Napoleon's Itch."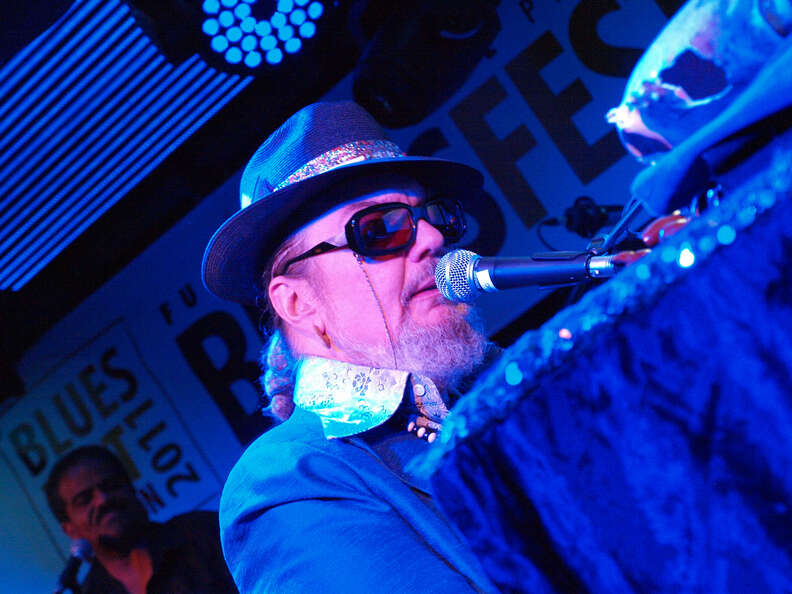 15. Bourbon turned out some of the finest musicians in the world
If you only think of this street as it is today, don't forget that it was once the musical home of everyone from Louis Prima to Clarence "Frogman" Henry, Al Hirt, Pete Fountain, Dr. John, The Meters, and so many more. As the saying goes, "There's pride on Bourbon St."
Sign up here for our daily New Orleans email and be the first to get all the food/drink/fun in the Big Easy.