When it comes to planning a date in New Orleans, a very real issue is the paralysis of choice. Well, that and the fact that it's so weird. But with so much to do, it can be tough to properly narrow down your date spot options to only the very best. Well, consider this your cheat sheet...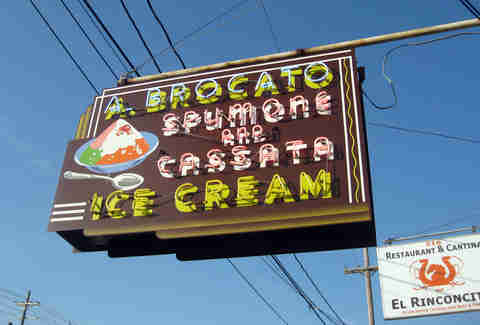 Mid-City
Milkfish (address and info) and Angelo Brocato (address and info)
Why they're great date spots: Chef Cristina Quackenbush's Filipino eatery Milkfish literally brings a new flavor to New Orleans. Try traditional favorites like the kare-kare -- oxtail stewed in peanut butter -- or, if you're feeling adventurous, embrace the sensuous pleasure of the three-course, $30 Kamayan dinner, which is served without utensils and meant to be eaten with the fingers. Afterward, stroll across N Carrollton to Angelo Brocato for a filled-to-order cannoli or a lemon ice.

Marigny
St. Claude Ave and Kajun's (address and info)
Why they're great date spots: Because Frenchmen St is where people go for live music. Saint Claude, with the Hi-Ho, Saturn Bar, Siberia, or Sweet Lorraine's will be serving up whatever mood the night requires... and if things turn a little crazy, hitting Kajun's for karaoke is always a valid option.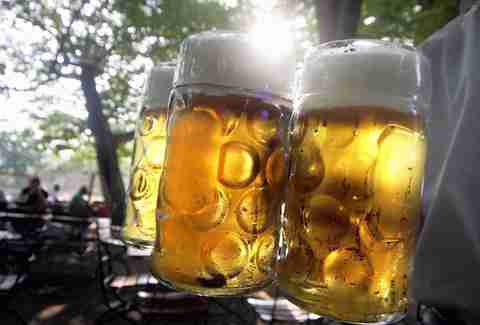 Touro
Aline Street Beer Garden (address and info), Sovereign Pub (address and info), The Prytania Bar (address and info), and The Milk Bar (address and info)
Why they're great date spots: Perfect for the undecided. In one block, there's a cozy British-style pub (Sovereign), a German-style beer garden (Aline Street Beer Garden), a laid-back music club (The Prytania Bar), and the perfect place for cheesy sandwiches to sop up the beers you'll be drinking at all of them (The Milk Bar).
Riverbend
Bourre (address and info)
Why it's a great date spot: This new venture from the minds behind Boucherie (in fact, Bouree now stands in Boucherie's previous location on Jeanette St), the street food and frozen drink theme of this Riverbend spot makes for a perfect place to get acquainted or just have delicious fun. Try the frozen gin & tonic daiquiri and some kimchi & lemongrass wings.

Old Metairie
Blue Line Sandwich Company (address and info)
Why it's a great date spot: It may be just across the parish line, but nowhere in New Orleans can you get the Duck-Duck-Goose Waffle (all day!): a Belgian waffle, confit local duck & sweet potato hash, topped with foie gras butter and a fried duck egg, powdered sugar, and cane syrup drizzle.
Irish Channel
Atchafalaya (address and info)
Why it's a great date spot: Atchafalaya's brunches are legendary, with gourmet versions of brunch staples with local twists. Also, the Bloody Mary bar is to die for. Meet up for brunch, do some light day drinking, and maybe afterward burn off the hollandaise with a stroll around a few blocks of Magazine St.
Lower Garden District
Root Squared (address and info)
Why it's a great date spot: When it comes to big occasions (birthday, proposal, anniversary) or splurges, the 13-course dinner at Square Root is something to consider. However, for an everyday date, go upstairs to Root Squared, the restaurant's bar, and order a couple of innovative and tasty cocktails and enjoy 'em in the lounge or out on the wraparound deck. There are upscale bar snacks there as well, but it would be a fun change of pace to go to Juan's Flying Burrito up the block for some cheap and cheese-drenched Tex-Mex.
French Quarter
Carriage ride
Why it's a great date: Seriously: you can bring your own booze along, snuggle up, bond with your carriage driver, and learn some random history (there's a lot of weird stuff that's gone down in the French Quarter over the years, and your carriage driver can tell you all about it). It's also a fun story to tell afterward.
Broadmoor
Kin (address and info)
Why it's a great date spot: This tiny spot, newly opened in Broadmoor on Washington Ave, serves innovative dishes with Asian flavor profiles merged with contemporary techniques and local ingredients. The food is fantastic, the space is cozy and intimate, and for the quality of fine dining-level food, it's relatively inexpensive. (about $12 for small plates, $20 for large). Indulge in the sensual delights of beautiful and delicious food prepared well.
Central City
The Southern Food and Beverage Museum (address and info)
Why it's a great date spot: The Southern Food and Beverage Museum not only houses the delicious history and archives of the region, but also the Museum of the American Cocktail. After learning about Southern food and vintage cocktails, head over to the in-house restaurant, Purloo, which draws on Southern regional cuisines, or head down the block to Adolfo Garcia's new monument to fire and flesh, Primitivo.
Uptown
Prytania Theatre (address and info), St. James Cheese Company (address and info), and The Creole Creamery (address and info)
Why they're great date spots: The Uptown end of Prytania St houses the oldest single-screen movie theater still operating in Louisiana. It plays current releases as well as late-night cult favorites, small documentaries, and classics like Casablanca and The Sound of Music. After supporting the local movie theater, stroll down the street and share a cheese plate at St. James Cheese Company and/or an ice cream cone at The Creole Creamery, one of the city's quirkiest and most beloved ice cream parlors.
Garden District
Commander's Palace (address and info)
Why it's a great date spot: If you and your date can swing a leisurely weekday lunch, this is the best, classiest, and most classic way to do it. Put on some daytime finery and hit Commander's Palace for a long lunch accompanied by 25-cent martinis or $5 special wine by the glass. After lunch, step across the street to Lafayette Cemetery No. 1 to wander the lush pathways and read the stories of the gravestones. Romantic, in a maudlin way.

Freret
The Freret St corridor
Why it's a great date spot: Walking down the lively Freret St corridor is a choose-your-own-adventure date that is destined to succeed. First, take in some live music at the Publiq House or Gasa Gasa. Then eat at one of the many low-key but high-quality restaurants in the neighborhood like Ancora for Neapolitan pizza, The Company Burger for one of the most-lauded burgers in the state, High Hat for Southern comfort food, Midway Pizza for Chicago-style deep dish, or Wayfare for elevated sandwiches. Finish up with a nightcap at Cure.
CBD
Loa (address and info) and Victory (address and info)
Why they're great date spots: Go on an upscale cocktail bar crawl in the CBD by indulging in libations from the warm and welcoming Victory cocktail bar and the hip-chic Loa in the lobby of the International House Hotel. Both bars have very different vibes, but both are dimly lit and full of comfy corners to tuck away in. Also, both have killer cocktail menus.
Warehouse District
Compère Lapin (address and info)
Why it's a great date spot: This new restaurant opened by former Top Chef contestant Nina Compton marries the flavors and ingredients of New Orleans, the Caribbean, and Italy. The food is fantastic and the bar program is superb -- Ricky Gomez (formerly of Cure), and Abigail Gullo (formerly of SoBou) bring their talent and creativity to the cocktails. The bold flavors and nuanced technique in the dishes set the mood for passion and romance.
Algiers Point
The Crown & Anchor English Pub (address and info)
Why it's a great date spot: Even though the ferry isn't free any longer (it'll cost you two bucks) it's still a glorious way to experience the mighty Mississippi, and gets you off the beaten path for a bit. Even though Algiers Point across the river is still part of Orleans Parish, it seems like a respite from the craziness of the East Bank. Once over the water, check out the Crown & Anchor Pub, an English-style pub with great beer and super-relaxed atmosphere. Caveat: if there's a Doctor Who episode on, it'll be a madhouse.
Sign up here for our daily New Orleans email and be the first to get all the food/drink/fun in the Big Easy.