They say you can't put a price on love. Well they can go suck it, because we did, and that price is $20. While dating in New Orleans may be different than anywhere else, there are a few things that remain the same anywhere you go, and occasionally wanting to not have to worry about your wallet is one of them. Here are 10 great New Orleans dates that'll do just that...
A couple caveats: always bring sunblock if you're gonna be outside in the day, and bug spray if you're gonna be outside in the evening/night. Also, even if the drinks, food, and/or music are free, don't forget to tip.
Check out City Park
Head out by car or streetcar ($1.25, see below) with your date, go to Morning Call for beignets and a café au lait (beignets, $2 for three, and café au lait, $2 for a small and $4 for a large) while taking in the view of the nearby lagoon. If you head to the New Orleans Museum of Art (admission is free on Wednesdays -- see below), you can check out the outdoor sculpture garden. Wander the Botanical Gardens and Storyland ($4 gets you admission to both), check out the Grow Dat urban youth farm, or just stroll the paths holding hands and talking. Take a picnic lunch to sit by the water, or, you know, just a blanket and a six pack.
Go on a streetcar tour
It costs $1.25 (or get a one-day Jazzy Pass for $3) and will take you up and down two of the most interesting streets (and bars!) in the city. The St. Charles line starts in the CBD and goes all the way up St. Charles Ave to the Riverbend. Note: the St. Charles line does not have A/C, so plan accordingly in the summer. Get off at Washington St to admire the electric blue facade of Commander's Palace and check out Lafayette Cemetery No. 1 to remind yourself and your date to seize the moment and celebrate life. The Canal St streetcar has two routes -- one goes to City Park (see above) and the other goes to the cemeteries and Katrina Memorial. That whole area is worth exploring. If you get off at the intersection of Carrollton and Canal (you can switch between the two lines there) walk up to Angelo Brocato and get a lemon ice or Straciatella gelato ($3.50 for a small) along with a hand-filled cannoli ($2.75/each).
Grab a muffaletta and sit by the river
The Central Grocery muffaletta is worth the wait in line. Although there many iterations of this classic New Orleans sando, which combines a farmyard of meat (mortadella, ham, and salami), cheese (provolone and/or mozzarella), and olive salad (marinated olives, celery, cauliflower, and carrot), Central Grocery is the standard bearer. A whole muffaletta will set you back $17.95 plus tax, and it's more than enough for two to share. You'll get it wrapped up, and just head across Decatur toward the Mississippi River and then turn right and head up till you find the perfect place to sit.
Go to a museum for free (or cheap)
As mentioned above, the New Orleans Museum of Art (NOMA) opens its doors for free on Wednesdays for Louisiana residents, and there are a lot of other places that do the same. The Ogden Museum of Southern Art does the same on Thursdays, and the Contemporary Arts Center on Sundays. And while the Cabildo Museum and the Pharmacy Museum do charge admission, the price is so reasonable ($6 for Cabildo and $5 for the Pharmacy Museum) that it's perfectly cromulent to purchase tickets and stay well within the $20 budget. And they're both well worth it.
Listen to some live music
Obviously New Orleans has music oozing out of its pores, and the best part is, lots of it is free. There are various concert series in the spring and summer like Wednesday at the Square in Lafayette Square and Jazz in the Park in Armstrong Park on Thursdays with artists like Irma Thomas, Kermit Ruffins, Sweet Crude, Big Sam's Funky Nation, and Glen David Andrews. While the music is free (and amazing), the concerts benefit local nonprofits like the Young Leadership Council and the People United for Armstrong Park, so grab a beer & some food from local vendors, there's plenty to graze on for $20. There are also great music festivals that have free admission like the French Quarter Festival in April, Satchmo SummerFest in August, and New Orleans On Tap in September. Bring a couple parade chairs, set up, and relax.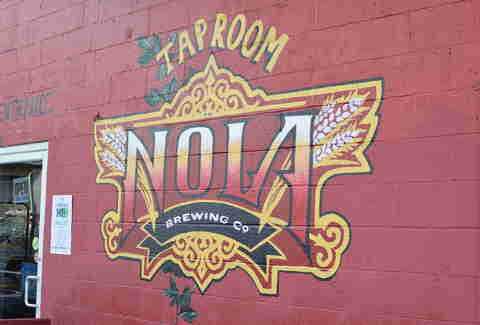 FREE BEER FRIDAYS!
You heard us right. Head up to NOLA Brewing for its famous brewery tour and free beer hour. Between 2 and 3pm, you can get pours of all of NOLA's flagship and year-round beers for precisely zero dollars. And you can get the inside scoop on how New Orleans' largest commercial brewery makes its malty magic. There's usually a food truck kicking around as well, to sop all that delicious free beer up. Also on Fridays, Brady's Wine Warehouse does a free craft beer sampling from 4-8pm. It usually opens up about five-six different beers, sometimes with a theme, sometimes just to show off what's cool and new.
Go to Banks Street Bar & Grill
This Mid-City music club never charges a cover, but on Mondays and Wednesdays, you can score some free food with your music, saving your dollars for beer or shots of whiskey or whatever the cool broke kids are drinking nowadays. On Monday, enjoy the traditional New Orleans staple du jour, red beans and rice between 6:30 and 7:30pm along with $3 Jameson shots all night. On Wednesday nights, blues band Major Bacon plays and serves BLTs.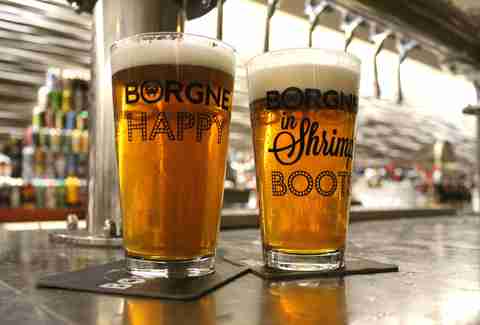 Get happy
We've already pointed you in the direction of the city's best oyster happy hours, but the mack daddy happy hour for a date in New Orleans is at Borgne. It runs every afternoon from 3-6pm and is extended until 7pm on Tuesdays. In addition to other happy hour specials, all craft beer is $3 (it has more than 70 canned beers and about a half dozen drafts) and Chef Brian Landry prepares $5 tapas plates that are excellent (try the turkey necks). It's perfect for meeting up after work if you're both in the CBD area.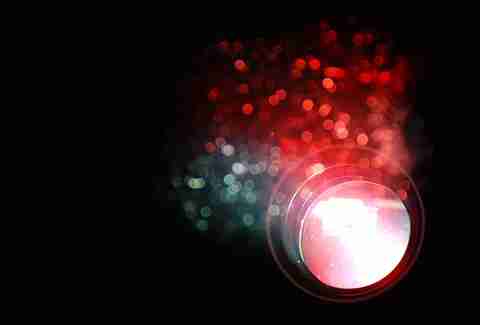 Take in a flick
Going to the movies is an expensive proposition these days. Tickets, parking, popcorn, gallons of soda -- it all adds up. But it doesn't need to be that way. New Orleans, blessed with pretty decent weather most of the time, is perfect for watching movies al fresco. The city sponsors a series of free movie screenings in the parks around town through the spring and summer, and the New Orleans Film Society runs "Moonlight Movies" in various locations like Coliseum Square Park or the rooftop over the Broad St Whole Foods, with titles ranging from Purple Rain to a double feature of Sharknado and Carrie.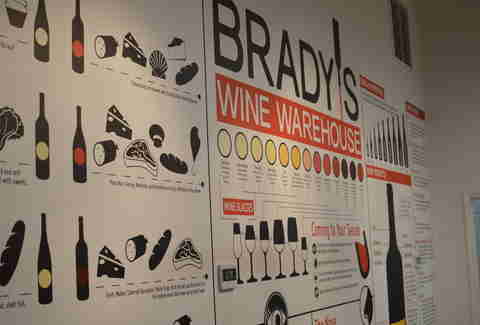 Get romantic with a bottle of wine and the sunset
Head over to an independent wine shop together to figure out if you're compatible on what kind of vino you like. Brady's Wine Warehouse and Pearl Wine Company will be able to steer you toward a mutually acceptable bottle of wine for under $20. Also, on Tuesday nights, the new and improved Martin Wine Cellar on Baronne St will be showcasing five different bottles of wine for sale for $10. Take the wine and bring it Uptown to the Fly (the riverside area of Audubon Park) with a blanket and some glasses (and bug repellant) and watch the sunset. Super romantic. What you do after that is up to you.
Sign up here for our daily New Orleans email and be the first to get all the food/drink/fun in the Big Easy.