This begins with an earnest question: is there an American city that has been historically more steeped in vice than the Big Easy? Sure, when people think of "Sin City", they likely think of Vegas (and Miami has its devilish charms), but New Orleans has been America's debaucherous playground since well before America was even a nation. And if you want to find the ultimate sins of the Big Sleazy, you don't have to travel far from your hotel...
1. Gluttony
Pho Cam Ly (address and info) and Creole Creamery (address and info)
To experience gluttony in New Orleans, all one has to do is to... be in New Orleans. When it comes to dining, our portion sizes are generally big enough to choke a modest-sized manatee, not to mention that most everything is either deep-fried, swimming in butter, or drenched in roast beef "debris" gravy. That said, for a gluttonous experience that even has NOLA natives a little shy, try your hand at "The Tchoupitoulas Challenge" at Creole Creamery (eight scoops of ice cream plus eight toppings, whipped cream, cherries, and wafers), or the notorious "Pho Challenge" at Pho Cam Ly, with 4lbs of noodles and meat that not a single person has yet to conquer...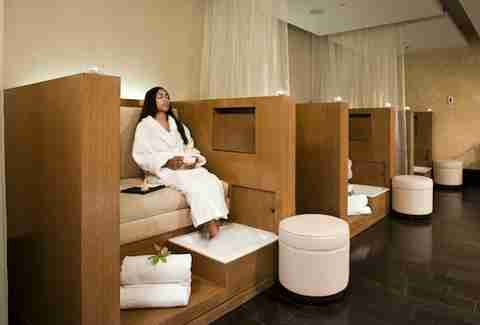 2. Sloth
The Roosevelt Hotel (address and info)
All you have to do to truly feel the pull of sloth is visit the Crescent City in late July or August, and experience weather conditions that can most reliably be described as "oppressive soup". You will not want to walk anywhere, or drive anywhere, or do just about anything except not move and stay cool. To truly up your sloth game though? Head to the Roosevelt Hotel, where you'll find a beautiful pool (complete with sloth-aiding poolside service, private cabanas, and a full-service bar filled with frozen cocktails), plus saunas, massages, and a fitness center, which you can completely ignore.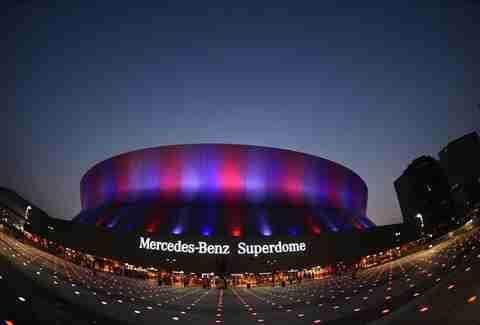 3. Pride
Champions Square (address and info)
The good people of New Orleans (and even most of the evil ones) are intensely proud of their city, to a degree that many might find disconcerting. The best example of this can be found in Champions Square at the Mercedes-Benz Superdome. Not only is it an excellent event venue, even hosting the world's largest crawfish boil in recent days, being in the square on Saints game day will give you a true feeling for some fierce New Orleans pride.
4. Greed
Harrah's Casino (address and info)
This one is a no-brainer: New Orleans is host to what was, at the time of its building, the largest land-based casino in the world: Harrah's. There are 115,000sqft of slots, blackjack tables, roulette wheels, and a poker area you really have to see to believe. If you're an avarice-filled sort, this is your place. Just remember: the house always wins.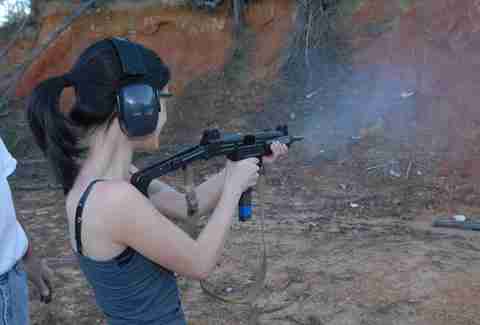 5. Wrath
The Shooters' Club (address and info)
This is a tricky one, seeing as people are genuinely so friendly in New Orleans, despite the city's history of often claiming the shameful badge of "murder capital of America". Yikes. But there are ways to vent your aggression in the 504 safely and legally, should you feel the need. A kick-ass gun range is always a great idea on such occasions, and The Shooters' Club is one of the best the city has to offer. Pick your weapon of choice, express your Second Amendment right, and let the lead fly, without hurting... well, a fly.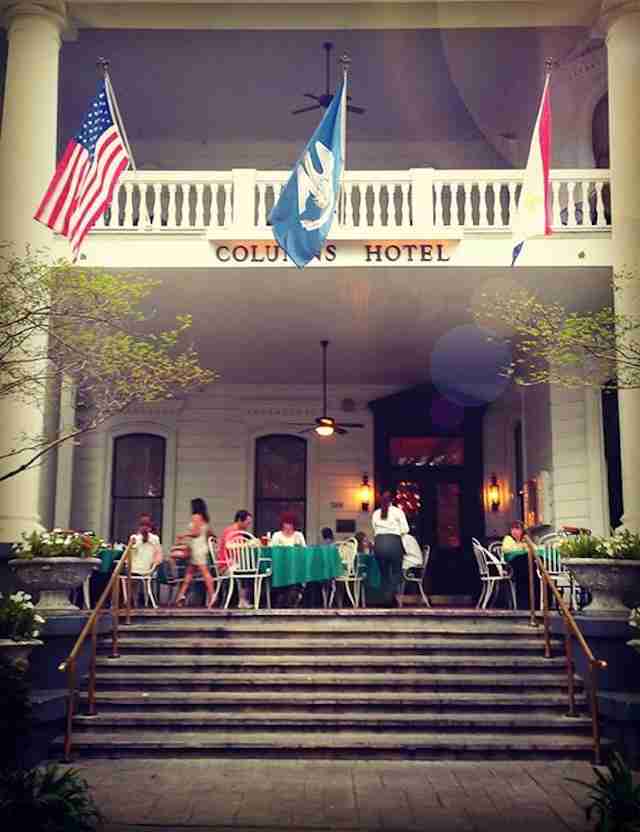 6. Envy
The Victorian Lounge at the Columns Hotel (address and info)
When it comes to envy, simply staying in New Orleans for any appreciable amount of time will generate plenty of it... on your friends' behalf. So much great food, service, nightlife, and entertainment will do that to the poor suckers who have to live up in the hinterlands, with their dry counties, blue laws, po-boy-less restaurants, and bars that don't let you take your drink with you out on the streets. But if you really want to experience envy New Orleans-style, head to the Victorian Lounge at the Columns Hotel for a drink and see how the local one-percenters are living. It is a sight to behold, for sure.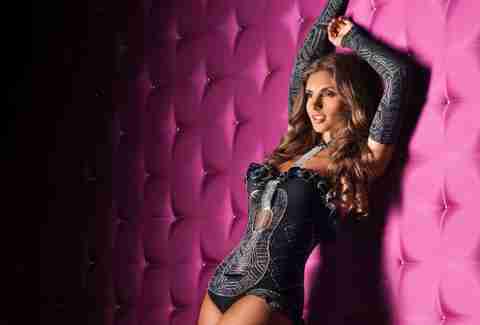 7. Lust
Jasmine Private Club (address and info)
Oh boy, have you come to the right place if you, like Jimmy Carter once said, have lust in your heart. It says a lot about this town that one of its more storied performers is a stripper of indeterminate ancientness who has been performing here since the '60s. There are abundant gentlemen's clubs, of course, as well as first class burlesque, and finding a suitable escort service isn't a particularly difficult affair. With that in mind, if you really want to get your freak on, check out Jasmine Private Club, the place in NOLA that will indulge all your sweaty fantasies (within reason). Just don't forget your safe word, killer.
Sign up here for our daily New Orleans email and be the first to get all the food/drink/fun in the Big Easy.