New Orleans Is No. 1 at These 11 Things. Suck It, Every Other City.
You take the good, you take the bad, you take them both, and then you have... the city of New Orleans. And while, no one is ever going to say that the Big Easy is perfect... NOLA ain't no scrub. We came to play. If you want proof, we found 11 recent surveys, studies, and polls showing off how, for good or ill, New Orleans is leading the way:
An un-shocking statistic is that NOLA is home to more bars per person than anywhere else in the damn country. We also probably have more AA meetings, too, but they don't keep stats.
Um, see above. People often find it amusing that they're greeted with a sign at NOLA's Louis Armstrong Airport with a banner that proclaims, in giant font, that one of our hospitals is the best in the country for transplanting a liver from one human being to another. But it's true. Also, not surprising.

Yep, there are more singles here than anywhere else in this great nation. Here's what to do if you happen to score a date with one of them.
Well, you gotta have a job, right? Unless you're a hobo, of course (and NOLA has plenty of those, too). But the good thing is, if you have a job here, the chances of your being treated well are pretty solid.
Fact: at one point recently, Louisiana made more movies than Hollywood. Shocked? "Hollywood South" aint' playing around these days, especially since the state's overgenerous tax credits make it so tempting to film here. That might just be the reason that you're seeing Brad Pitt or Channing Tatum or Matthew McConaughey buzzing around town.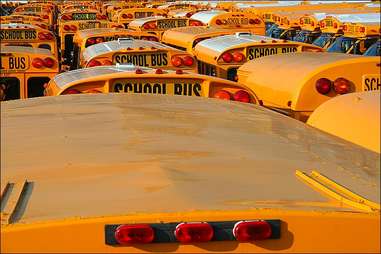 Yep, more ankle-biters find their way to a private school here than in any other area of the country.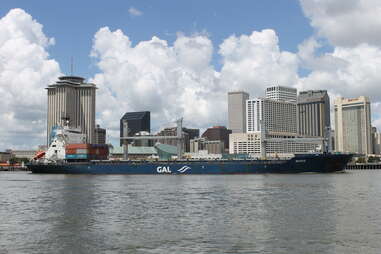 Yup, that's right: we kill it when it comes to getting stuff out of our town, seeing as New Orleans is a hugely important port city. If Art Vandelay was serious about about his latex importing/exporting business, he'd have moved to NOLA long ago.
There's a very good reason why New Orleans seems to regularly get Super Bowl hosting bids (even if we're not so good with keeping our stadium lights on). The combination of agreeable weather early in the year, amazing food, hospitality, service, drinking culture, and everything else that makes this city great also make it a fantastic place to see your hometown sportsball team play a game. That's a fact, Jack.
Oh, hey, New York and San Francisco! You think you get the biggest brains in the country? THINK AGAIN, SON! New Orleans was ranked No. 1 on the list of "America's Biggest Brain Magnets" for attracting people under 25 with college degrees, according to Forbes, which also found that Greater New Orleans was ranked the "No. 1 Brainpower City in the USA." And this, even with all of the brain cell murdering caused by our fondness for strong drinks. Now that's impressive.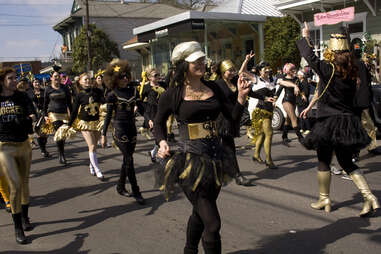 Even despite our flaws, New Orleans, says Travel + Leisure, is "America's Favorite City," and a "Top 10 City in the World." You like me! You really, really like me! *drops mic*
Sign up here for our daily New Orleans email and be the first to get all the food/drink/fun in the Big Easy.