New Orleans is a city filled with characters, many of them real, and many of whom just happen to be fictional. We're here to deal with the latter, and we're counting almost every medium, be it literature, film, television, comics, advertising, comedy, the Internet, you name it. After a huge amount of -- admittedly awesome -- research, here are the top 20, officially ranked for your consideration.
20.  Benjamin Button
Watching a person age in reverse is pretty compelling, doubly so when it takes place in New Orleans. And it's okay that Brad Pitt appears on this list twice, since the guy's got a house here and does his best to help out the community.
19. Jay "Chef" Hicks (Apocalypse Now)
He served as a great bit of comic relief in a movie as heavy as an artillery shell (well, until -- SPOILER ALERT -- he was decapitated by Marlon Brando's Kurtz), but he loses points on the list for his discomfiting level of anxiety and twitchiness, which aren't particularly New Orleanian traits. Or, rather, as Capt. Willard narrates, "Chef was wound too tight for Vietnam; probably wound too tight for New Orleans." Still, he gave us some of the best life advice in film history: never get out of the boat.
18. Johnny B. Goode
Chuck Berry is famously from St. Louis, but that didn't stop him from spinning a tale of a country boy "down in Loo-siana, close to New Orleens", who could play the hell out of his guitar, much like Berry himself. While, technically speaking, Johnny is from just outside of NOLA in the evergreens, we're going to go ahead and claim him anyway. Because my, that little country boy can play!
17. Lil' Doogie
Outside of the Big Easy, there's little chance you're going to have any familiarity with this hilariously foul-mouthed puppet, but you really should. Ya heard me, brah?
16. Tiana (The Princess and the Frog)
You can't help but give props to Disney's first black princess, but it doesn't hurt that she's a hardworking New Orleans girl who knows the perfect dash of Tabasco and how to make proper beignets. Sure, she was a frog for a "spell" (heh), but where other princesses aspired to be princesses... all Tiana wanted was to open her own restaurant. Now THAT is pretty true to form, NOLA-style.
15. Candyman
The original Candyman movie takes place in Chicago's Cabrini-Green housing project, but the (much less scary or interesting) sequel reveals that the eponymous, hook-handed baddie is from a New Orleans plantation. His backstory is a tragic one: a slave named Daniel Robitaille who has the misfortune of falling for the wrong (read: white and wealthy) girl, resulting in his being lynched, de-handed, then covered in honey and bees. And yes, he is fictional... right??
14. Mister Bingle
NOLA department store chain Maison Blanche created Bingle's snowman, an assistant to Santa Claus, in the late '40s, and he's continued to bring holiday cheer to locals through the following decades (even though New Orleans is probably the LAST place a snowman really should be spending his time).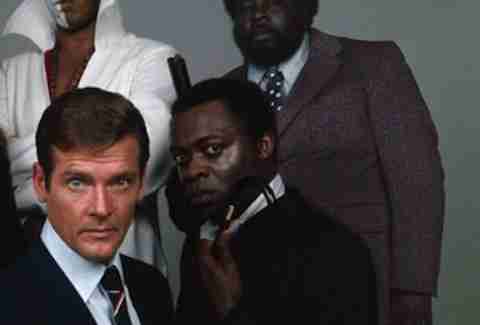 13. Dr. Kananga (Live and Let Die)
Exploiting native fears of Voodoo and the occult AND getting them hooked on heroin by giving away free samples out of your soul food restaurant? You a bad man, Mr. Big. Don't worry... he gets his due.  After all, "He did always have an inflated opinion about himself." Heh heh.
12. Louis de Pointe du Lac (Interview with the Vampire)
Pitt-stop #2. Okay, so technically Louis, the wussily reluctant blood-sucker, is from an indigo plantation just outside of New Orleans proper, but we're going to give the guy a little leeway for this list, seeing as he's a 200-year-old fanged killing machine (technically).
11. Monica Rambeau aka Captain Marvel/Photon/Pulsar/Spectrum
Wait, there's been a Southern black female comic character in the Marvel Universe since the 1980s, and she's not only a total ass-kicker, but she's also a New Orleanian? Yup! Monica Rambeau, raised in the Big Easy, isn't just a minor Marvel character... she's CAPTAIN Marvel. Not only can she turn her body into pure energy, she was at one point the leader of the friggin' Avengers. Yeah, those Avengers. Plus, she fought Dracula, and how can you top that? If she were more well known as a superhero (and she should be), the Cap would certainly make it higher on this list.
10. Antoine Batiste
There are too many fictional New Orleans characters to love from the HBO series Treme ("Big Chief" Lambreaux! LaDonna! Aunt frickin' Mimi!!!), but trombonist Antoine Batiste stands at the foreground, not just because of his love of NOLA music, food, and ladies, or his amazingly colorful use of profanity, but also because Wendell Pierce, who portrays him, is an actual born-and-raised New Orleanian. Whenever you're in need of motivation, just recall Antoine's voice: "Play for that money, boys! Play for that money!"
9. Abby Sciuto
I bet you didn't realize that Abby, the lovably frenetic goth forensic scientist on NCIS, is a New Orleanian, did you? Well, it's true. Her fictional biography has her raised in NOLA, with a degree from LSU, no less.  Bonus: actress Pauley Perrette was actually born in New Orleans.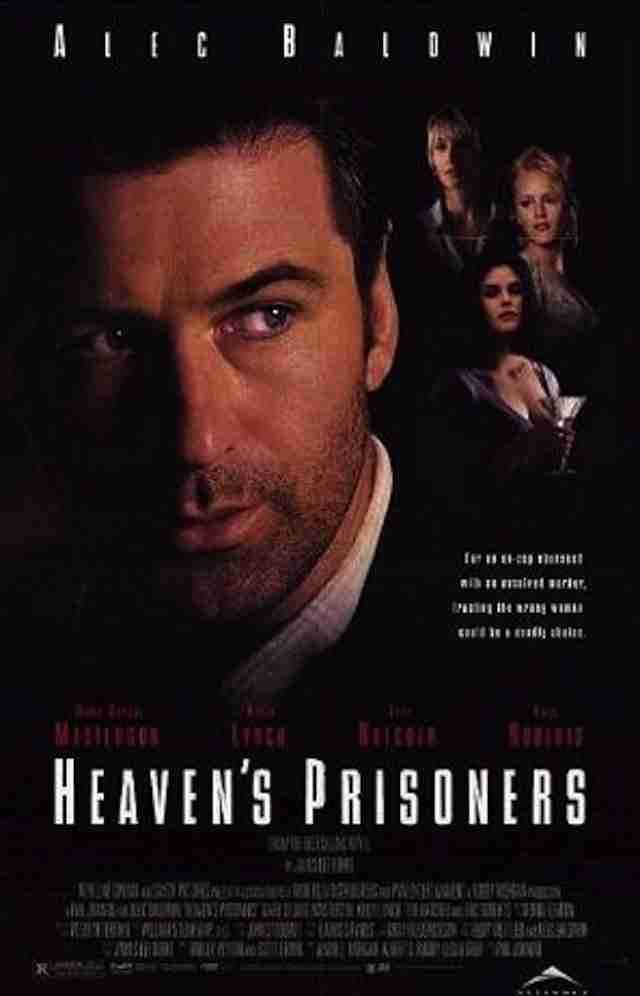 8. Dave Robicheaux
The pantheon of New Orleans fictional characters is chockablock with detectives. Usually drunk, darkly conflicted ones. And above all of those dark, conflicted detectives and investigators reigns Dave Robicheaux, author James Lee Burke's most famous and popular character (although Clete Purcel is a close second). 
7. Binx Bolling
Walker Percy's The Moviegoer is inarguably one of the best works of literature to come out of New Orleans, and some say one of the finest English language novels in the last century. Protagonist Binx Bolling makes the list for his philosophical nature, lack of bulls**t, and cool alliterative name, and would be further up if it weren't for an excess of existential ennui.
6. Morgus the Magnificent
Aided by his hooded henchman Chopsley, Morgus came to us on local television every Saturday evening from the '50s through the '80s to teach us about the dark mysteries of science, and of course, to air cheap horror and sci-fi movies.
5. Benjamin Sisko
Captain Sisko gets some serious cred for being the only known New Orleans-bred member of Starfleet, and also Captain of Deep Space Nine. That's right, captain baby. And, of course he grew up in a Creole restaurant. It's heartening to know that, 300 years from now, we'll still be able to score some decent étouffée.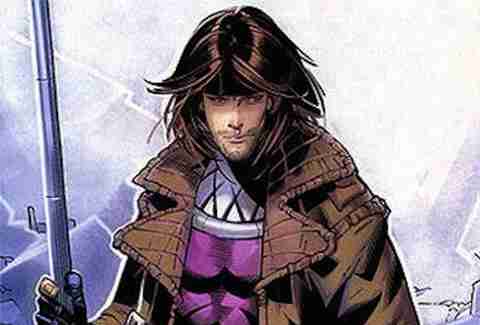 4. Gambit
Remy Etienne LeBeau, aka the X-Men's "Gambit", was born in a New Orleans hospital, only to be stolen and raised by a band of thieves. It's a pretty cool backstory, made even cooler by Gambit's ability to toss energy-charged playing cards and kick the ever-living crap out of people with a bo staff.  Despite the corny Cajun accent and dialogue (something that Marvel never really nailed), he's a NOLA-born badass, and we're glad to have him.
3. Vic and Nat'ly Broussard
If you've visited NOLA, you might recognize these two solely by their appearance on the side of the Leidenheimer bakery trucks. In fact, the "Nint' Ward" pair, created by local artist Bunny Matthews (find his amazing work here, and a short documentary here) have appeared in comic strips and other media since the 1980s, and they've become nothing less than New Orleans icons. Plus, they both speak perfect "yat".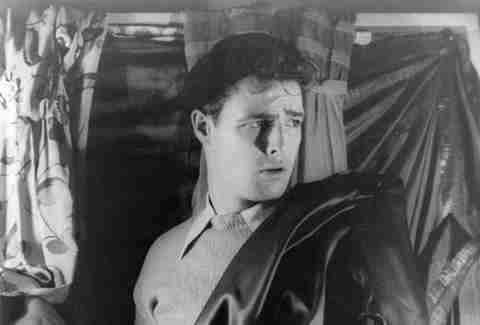 2. Stanley Kowalski (A Streetcar Named Desire)
While he might not be the most likable character in American literature and film -- the guy's a brute, a bully, and a rapist, after all -- he's easily one of the most compelling. So compelling, in fact, that there's even a "Stella shouting contest" every year in Jackson Square at the Tennessee Williams Literary Festival. Plus, you can't deny Brando's unforgettably brilliant performance in the 1951 film version. Or his guns.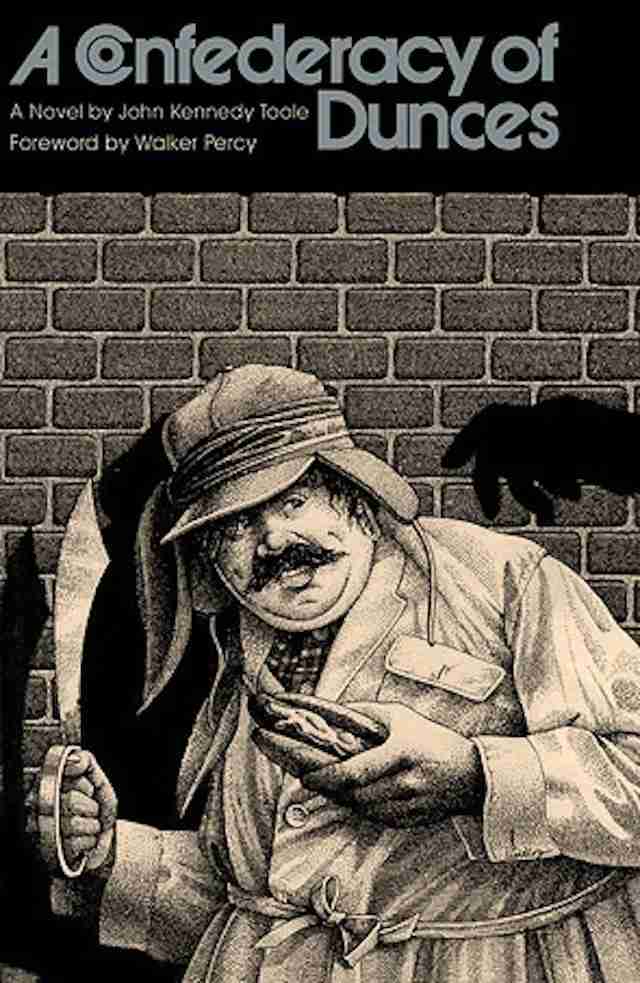 1. Ignatius Reilly
New York has Peter Venkman, Detroit has RoboCop, and Chicago has "Abe 'Sausage King' Froman", but New Orleans has Ignatius Jacques Reilly, the indelible protagonist of John Kennedy Toole's A Confederacy of Dunces, oft regarded as the finest portrayal of the city of New Orleans in literature.  Fleshy-faced and indignant, you don't want to get on the wrong side of Reilly's ire by agitating his pyloric valve with your stupidity, lest you be on the receiving end of an acutely venomous tirade. New Orleans' beloved version of Don Quixote -- albeit a constantly unemployed, hot dog guzzling one -- Reilly even has his own statue on Canal St, in the location of the former D.H. Holmes department store, and for good reason. He might not be the hero New Orleans needs, but he's surely the hero New Orleans deserves.