Few people probably realize that the Pelican State isn't just home to the birthplace of jazz, Creole and Cajun food, and one of the most entertaining governors in American history. (Seriously, did your state's gov get out of jail only to land a reality show with his decades-younger trophy wife? No, didn't think so.) No, it's also pretty damn gorgeous. There's plenty of natural wonder to be had not far from New Orleans, and if you're jonesing to get your hike on, here are the places for you...
City Park, New Orleans
OK, so it's not just near NOLA, it's actually in the city itself. That's right, this 60 acres of natural beauty -- complete with all the fish, birds, and swamp things your heart desires -- is one of the things that makes this town great. Sure, the hiking trail isn't that long (only a mile, really), but certainly worth a few loops, and then beignets at Morning Call, ya heard!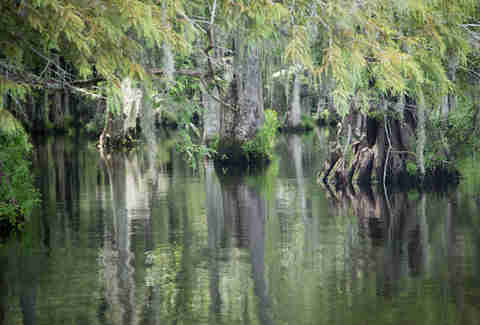 Chicot State Park, Ville Platte
If you're new to hiking, or maybe you just want a nice long stroll, head to Chicot State Park, which has a fantastic walking trail canopied in magnificent trees. It's great for nature buffs (lots of clear signage about the flora and fauna), a leisurely romantic hike, or if you happen to have a little one in tow. For a more demanding experience, you can hike the full 20-mile trail that encircles the lake.
Grand Isle
There's much to love about the beautiful little town on this barrier island in Southern Louisiana, not the least of which is the fantastic opportunities for a birding hike around the grounds. It was, in fact, the first birding trail in the state, which is saying something. If, you know, you enjoy birds.
 
Baton Rouge
Only an hour or so west of New Orleans, you'll find this 10-mile trail just begging for a hike. It's also a great spot to take your mountain bike, even if there aren't really any mountains nearby. Hey, this is Louisiana, not the Rockies!
Laplace
Out near Laplace (which, we're told, is an old Cajun French term for "The Place") there's the Bonnet Carre Spillway. There are many things to do around the Spillway area (mud-bogging in your sweet-ass ATV has always been a popular activity), but for those looking for a good old-fashioned hike, it hosts a 5.5-mile moderate loop that features a lovely river. Bring a picnic basket. And your mud flaps.
Abita Springs
This three-mile trail in the lovely North Shore town of Abita Springs won't take you much more than an hour and a half to cover, but this is a good thing, as you might have just had lunch at the Abita Brew Pub and you need to walk off some calories without killing yourself. Bonus points for the neat scenic bridges.
Bernice
Over yonder in Bernice hides this 3.9-mile loop that's good for all skill levels, and you can even bring your pooch, so long as you keep it leashed. And hey, did you know that this state park has an officially sanctioned disc golf course, too? Good thing to keep in mind if you're planning a visit.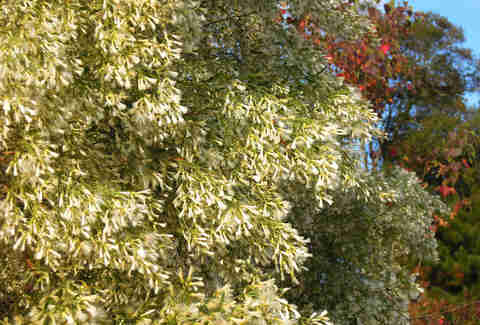 Baton Rouge
Another one just outside of the state capital, this nifty 3.8-mile loop on the banks of the Comite River and Cypress Bayou is a great one for hikers, but with one caveat: watch out for mountain bikes, because local cycling enthusiasts like to zoom down the paths. That said, it's still a great place for a nature walk.
Kisatchie National Forest
While Kisatchie might be a little farther afield from NOLA than Baton Rouge, it's worth the drive if you're an avid hiker (or biker, or horse-riding person), seeing as the Caroline Dormon Trailhead is one of the coolest in the state, with 10.5 miles of pathways and gorgeous views of the Kisatchie Bayou.
Franklinton
A favorite spot not far from the Big Easy for folks to seriously get their nature on, Bogue Chitto (pronounced "BOH-gah CHIT-tah") has tons of outdoor recreational activities, not the least of which is the Gorge Run Trail, which comprises a seven-mile nature trail good for all levels of hikers. And the great thing about it? It's primarily for hiking, not biking. Should you prefer to hoof it, the 14-mile equestrian trail is pretty cool, too.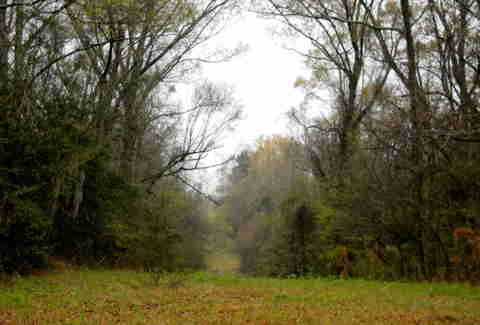 Jackson
History buffs and hiking buffs alike will surely take interest in the site itself, upon which was the longest siege in American history, lasting 48 days. The 6.4-mile trail offers easy walking through mild terrain, good for walkers of all stripes. And, if you're lucky, you might get to witness Civil War weapons demonstrations, which is pretty cool.
Sign up here for our daily New Orleans email and be the first to get all the food/drink/fun in the Big Easy.