So, you're in New Orleans for Carnival. First of all, good for you! Unless you are an exceptionally boring person, you're in for the time of your life -- but with so many parade krewes, fancy throws, marching bands, dance squads, flambeau-wielders and so on, you might be tempted to stick only to the Carnival parades during your stay in the Big Easy. This is a mistake. There's a TON of cool stuff going on outside of the parade routes, and here is where it's at...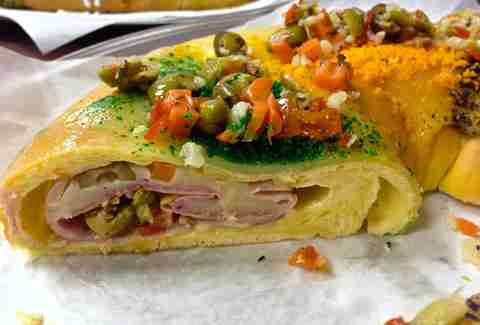 1. Find yourself a king cake party
A "king cake", for the unawares, is the quintessential Mardi Gras treat, based on the classic French "galette des rois". The modern version of a basic king cake usually involves a brioche cake topped with colored sugar (Mardi Gras colors are purple, green, and gold, by the way). Also, there's a plastic baby in there somewhere -- if you get it, don't swallow it... it means that you have to bring the next king cake to the party. Many versions of the king abound, with various flavors and fillings, enough to satisfy any pastry-hungry partier. Well, except for maybe the all-new "muffaletta king cake" which is probably either amazing or horrifying. Or both?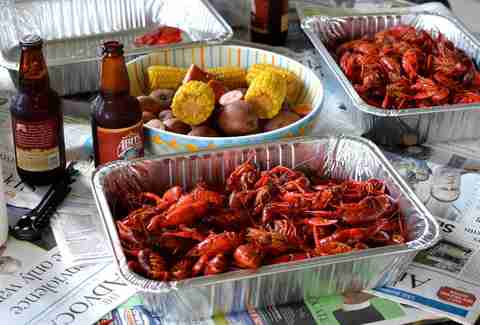 2. Two words: crawfish berl
Yes, that's "berl", not "boil". Just like "erl" and "erstah", the crawfish (never "cray-fish") is about as New Orleans as it gets. They come into season very conveniently right around Carnival time, so your chances of winding up with a plate full of hot and spicy mudbugs is pretty good if you're also in town for Mardi Gras. Bring beer.
3. Get your pole greased
No, not THAT pole, you pervert. The annual "greasing of the poles" is a Mardi Gras tradition. Every year on the Friday before Mardi Gras weekend, the galleries in the French Quarter have their support beams slicked up like a state fair pig, in order to keep drunken fools from climbing up them, then pulling a Humpty Dumpty. It still doesn't keep people from trying, though, which in itself makes for quite a show.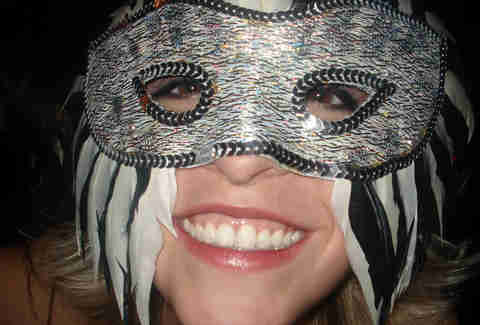 4. Get masked up
Donning a fantastic costume is part and parcel of the Mardi Gras celebration. If you haven't planned your elaborate getup by the time Fat Tuesday rolls around, don't fear: the French Market dedicates itself to artists from around the country on Mardi Gras weekend specializing in masks, and it's a spectacular place to find a swell disguise (and also a wonderful gift/souvenir!).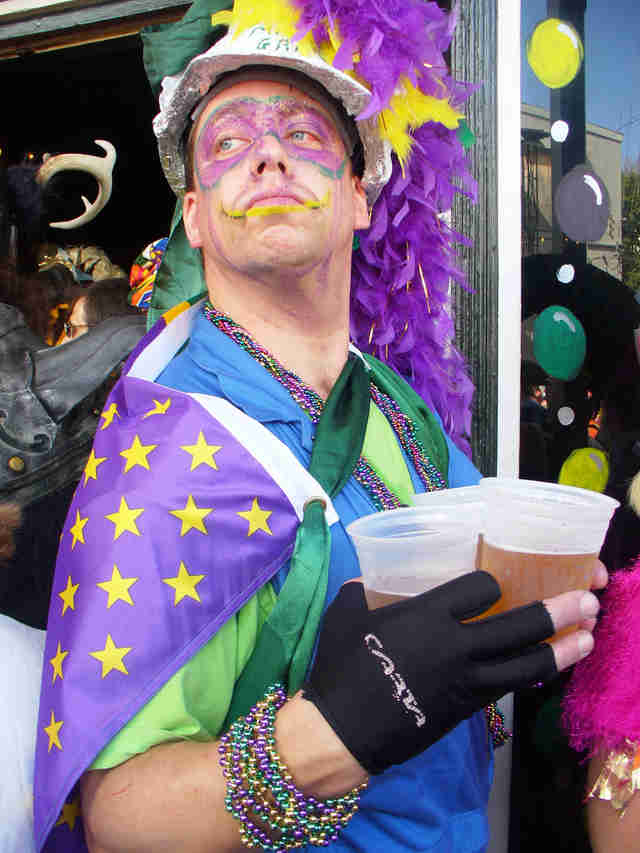 5. Check out some outrageous costumes
If you didn't spend six months hand-crafting an absolutely insane outfit to dazzle and impress the Mardi Gras crowds, don't worry... there are plenty of people who went ahead and did that in your stead. Bourbon St is generally to be avoided during Mardi Gras, but it's totally worth heading down the corner of St. Ann and Bourbon for the annual costume contest and awards ceremony, which dates back to the 1960s and has been called "the most famous drag queen contest in America". So, there's that.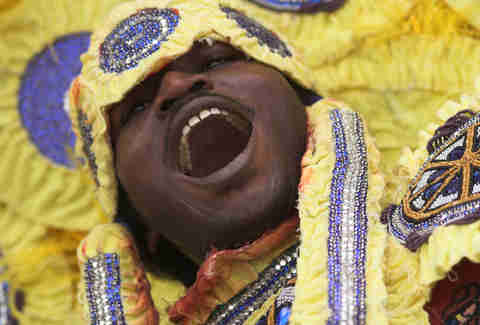 6. See some pretty Indians
If you've watched Treme at all in advance of your trip to NOLA, you're probably aware of the historic "Indian tribes" (over 50 of them) that populate the streets of the city during Carnival. Known for their amazing singing, choreographed marching and stepping, and of course, hand-beaded costumes that take up to a year to fashion, Mardi Gras Indians are a spectacle to behold. Their routes change each year, but your best bet is to check them out on either Fat Tuesday itself, or on "Super Sunday", which begins at noon in A.L. Davis Park at Washington Ave and LaSalle St, this year landing on March 16th.