New Orleans Event of the Week
There are more than a few debauched pub crawls that happen in New Orleans, but perhaps our favorite is the annual Running of The Santas. Put on that dusty ol' St. Nick outfit this Sat, and get to Barcadia for 9p, ready to get red-faced and jolly. More here, if you need to make a game plan, Babbo Natale.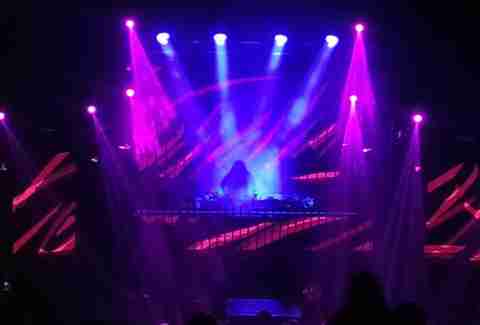 Thursday, December 12th: Okay, so going to see some festive dancing isn't always the most exciting way to spend an evening.  But when the dancers are electroluminescent puppeteers, that's going to change.  Head to the Joy Theater for "Lightwire: A Very Electric Christmas", to check out what these crazy wire-pullers have to offer. More info here Continue Reading
Thursday, December 12th: If you want to celebrate the season with the cuisine at Arnaud's but don't feel like plunking down the dollars, you're in luck: as part of the Christmas New Orleans Style series of chef demos in the French Market, Chef Tommy DiGiovanni of Arnaud's will be demonstrating his pan-seared center-cut pork chop with rosemary jus and oyster dressing. Free samples! Click here to learn more


Friday, December 13th: How about a punk rock Christmas? We can give you that in NOLA, if you're looking for it. And if you are looking for it, you'd best look over to Siberia Bar, which will be hosting awesomely named bands Die Rotzz, Mountain of Wizard, and Sexual Injury. Pump those fists over here to find out the deets
Saturday, December 14th: Go grab that pole from the garage, boys, and head down to Freret St, because it's time again for that annual Yule tradition: FRERETSTIVUS! Expect the requisite airing of grievances, feats of strength, and a lousy gift exchange, plus the Freret Market, with tons of vendors, pet adoptions, entertainment, and more. Click here for info.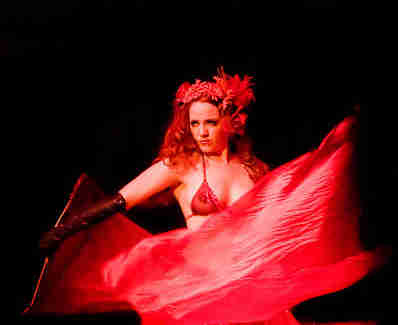 Saturday, December 14th: What's better than the holidays? The naughty holidays, of course! For an adult celebration of the season, check out Reverend Spooky LeStrange and her Billion Dollar Baby Dolls as they present The Nightmare Before Christmas in their inimitable burlesque fashion over at the Shadowbox Theatre. Scantily clad details this way