20 Things You Don't Understand About Metairie (Unless You're From There)
As everyone knows, New Orleans is a beautiful, old, and unique city, and it has its load of charms. One of those charms happens to be a suburban parish across the 17th St Canal that you've probably never been to if you're not from the 504. Yeah, we're talkin' Metry. Both recent transplants and old-school Uptown blue-bloods are quick to dismiss it, but those who know it love it. And if you really know it, these are the things that you likely understand about Metairie that probably go lost on everyone else.

How it's spelled and pronounced
Yeah, that's a-i-r-i-e, and it's either "MEH-tuh-ree" or "MEH-tree." "The Metrys" is also acceptable, but try telling that to Siri or the Google Maps lady, who are convinced that it's "Muh-TAY-ree" for some godawful reason.

Those f**king trains!
A total of 33 trains pass through that crossing on Metairie Road (you know the one we're talking about), and you probably learned the fine art of skillful swearing by being held up by those damned things.
What a "seafood muffaletta" is
There's only one, and it's at our favorite po-boy shop in all of New Orleans: Parran's. If you've never had one, it's essentially a fried shrimp, oyster, and catfish po-boy dressed and served on half a wheel of muffaletta loaf. You'll need a friend to get through it, most likely.

That New Orleans geographical snobbery flows West
Bywater hipsters gag at the thought of living Uptown, the Uptown pukes scoff at the mention of Metairie, Metry folks feel superior to Kenner, and Kenner looks down on Destrehan. And then the whole city is thankful that we're not Baton Rouge, and Baton Rouge is thankful that they're not Lake Charles, and Lake Charles says, "Well, at least we're not Texas."
There is a very distinct difference between Old Metairie and New Metairie
Many of the residential blocks in New Metairie look like they could be anywhere in America, and that's fine, but Metairie Road, with its twists and turns and canopy of beautiful old oak trees is definitely its own special place. Residents would call it the "Uptown of Metairie" if they didn't want to actually compare it to Uptown and raise some serious ire with the Garden District set. Speaking of Metairie Road...

To avoid busy times of day on Veterans Blvd
The main vein of the place, Vets is loaded with things to do and places to shop, but you'd better have a good AC unit and clear radio reception if you get caught in rush-hour traffic, because you're gonna be there a good long while, dude.
If you want roast beef, it has to be R & O's
"You mean that pizza place on the levee?" Yes, that pizza place on the levee serves the Platonic ideal of a roast beef po-boy, drowning in dark, rich gravy and mayo and served on seeded Leidenheimer bread. Also, the fried seafood is outstanding as well. Actually...

Nothing beats a Metairie childhood
They might not be "dere no mo," but there was a time when Metairie had Trampoline World, the Fun Arcade, Major Video, putt putt, and so much more. Was there ever anything like that in, say, the Marigny? Hell no.

Or a Metairie teenage-hood, for that matter
Rocky Horror at the Lakeside Cinema? Mall-ratting it up at Lakeside? Rolling to glam metal at Airline Skate Center? Check, check, and check. Illicit daiquiris from Daiquiris and Cream? Super check.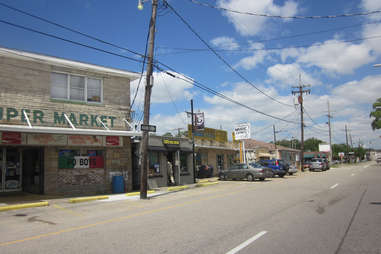 What paved roads are like
Boy, those Orleans Parish folks sure do love to bitch and moan about their pothole-ridden, 200-year-old streets, don't they! That must really suck. Exactly why Metairie is so much better at paving its roads properly like a modern American city than its more storied neighbor might be a mystery, but it's a dream compared to the "driving on the moon" nightmare you get Uptown.

There will never be anyone like Harry Lee
Orleans Parish doesn't even have a sheriff's department, but Jefferson certainly does, and for nearly 30 years, that sheriff was none other than a great big fat redneck Chinese cowboy named Harry Lee (may he rest in peace). There's even a statue for him, hat and all.
Nothing compares to the original Drago's charbroiled oysters
As soon as people realized that this beloved Fat City restaurant had invented something magical, the rush to imitation was upon us. Everyone seems to have charbroiled or char-grilled "erstahs" on the menu these days, but none compete with the original Drago's Metairie location. Not even the Drago's in the Downtown Hilton, oddly enough.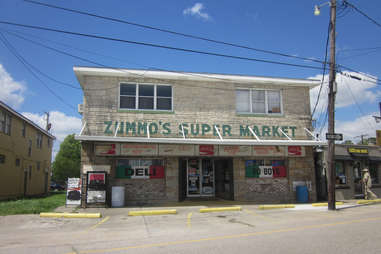 Who needs Whole Foods and Fresh Market?
If you're shopping for ingredients and local products, you head to Langenstein's for the fancy stuff. And if you're just "making groceries," it's Dorignac's or bust. We're still weeping for the loss of Schwegmann's, too, by the way.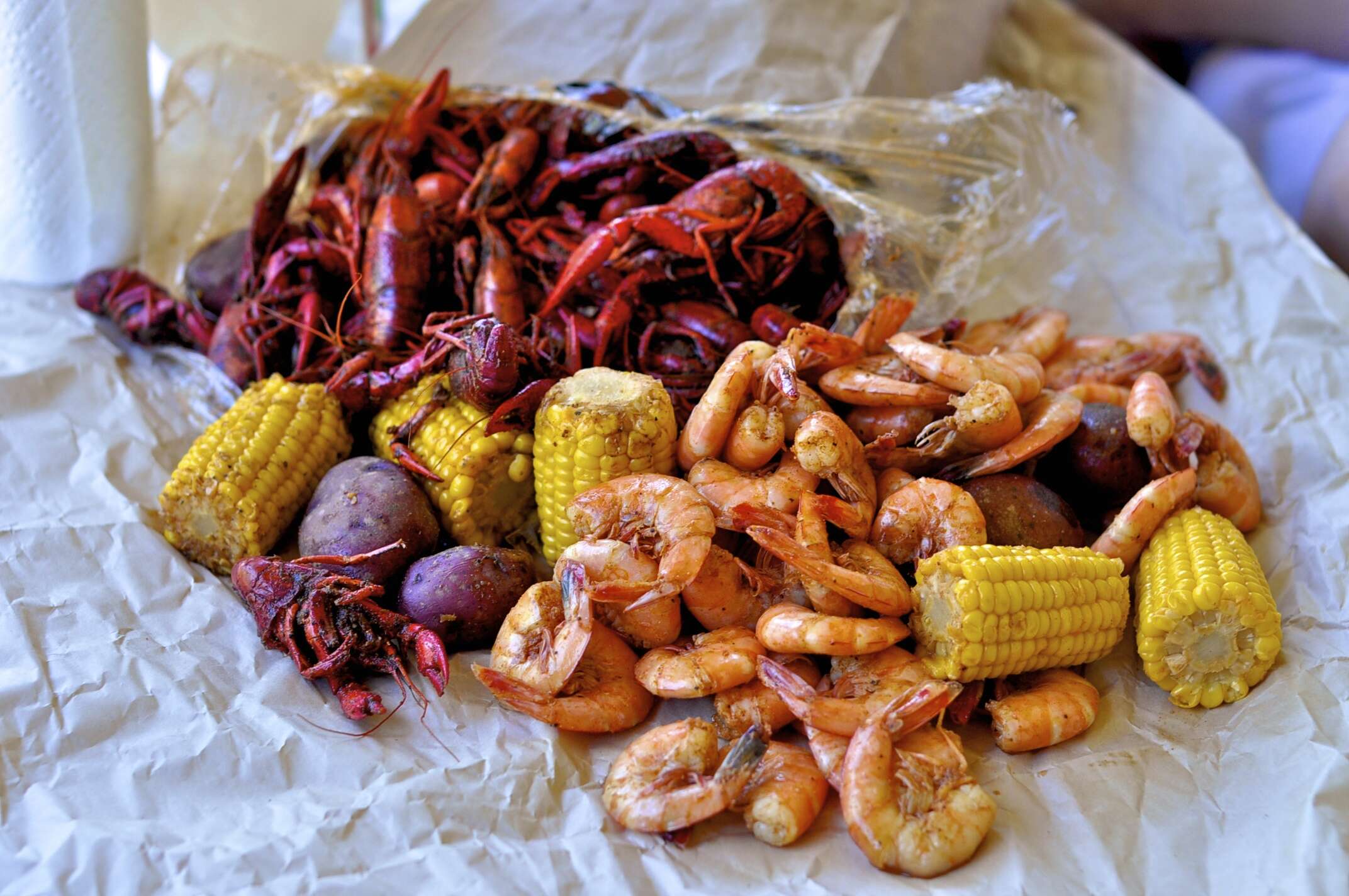 The finest seafood in the Greater NOLA area is in Bucktown
There's a reason that Deanie's hosts its annual crawfish festival and mudbug-eating contest in this little Metry pocket on the lake: Bucktown equals seafood. Want the best "berled" crawfish, crabs, and shrimp in the city? Hit Schaefer's. The Metrys also has Captain Sid's and Dennis' Seafood, too, while we're at it.

How to bug out better
Metairie has the distinction of being close to both the Causeway bridge and the airport, both very important during hurricane season if you need to get out of town right quick.
OK, so sometimes Metairie folk will make the trek to Hansen's, but not often, seeing as they have these two gems to rely upon, and thank goodness for that.
Compared to Metairie, Orleans Parish is a freaking third-world country
What the hell is up with all of those "boil water advisories" that happen on the East Bank? That must be really annoying. Have fun with those, because it rarely happens out in JP. And don't even get us started on the whole "brain-eating amoebas in the water" thing they have going on out in other parishes. Yikes.
How to have a superior beignet experience
Look, Metairie people know and love Cafe du Monde, but so does the entire world, which is why the place is always jam-packed and loaded with tourist types. If you really want that beignet and cafe au lait experience, it's all about Morning Call by the mall. There's nothing like it, and nothing ever will be, not even the lovely new MC location in City Park.
Black and gold, and blue and green
You can't have Saints victories without Saints practice, and the Saints practice in Metairie. That's a fact. And what's better than cheering on the Zephyrs on a hot summer night? So many downtowners can't be bothered to venture out into big, bad Metry to see a minor league baseball game, and for that we think they're nuts. Geaux Saints! Geaux Z's!

Metairie is, in fact, New Orleans
You can stick your tongue out in our direction all you want. Metairie is used to it. But when you imply -- or even brazenly state -- that Metairie isn't part of NOLA, we're going to fight you on it. It might be a suburb, and it might be a different parish, but it doesn't have its own mayor (unlike Kenner), and we bleed purple, green, and gold on Mardi Gras as much as anyone else in this town. Ya heard?
Sign up here for our daily New Orleans email and be the first to get all the food/drink/fun in the Big Easy.
Scott Gold spent many of his formative years in Metairie, including high school (Geaux STM Saints!). He has become an Uptown puke these days, but still welcomes the Metrys with a sweaty hug whenever possible. You can follow or vehemently disagree with him: @scottgold.