It's a movie theater, inside an old Army tent, in the back of a relatively unassuming Mexican spot in Williamsburg. And it's definitely not as sketchy as this photo makes it look

Come on in and get yourself a picnic table. Every Wednesday night they'll be playing everything from Christmas Vacation to Blue Velvet, but you can also call ahead, dust off your totally non-ironic copy of Surf Ninjas, and utilize their BYODVD option to entertain anywhere from six to 20 friends/strangers who like Surf Ninjas

The whole thing is warmed by this wood-burning stove system they'll keep raging the whole time. It also doubles as a hot cocoa warmer on special occasions. Surf Ninjas Night might not qualify as a special occasion

Don't worry ladies, and men with poor circulatory systems -- they've also got plenty of blankets

Drinks mean margaritas alongside $2 cans, $3 bottles, and a $7 32oz-er, so get ready for at least one of your friends to talk through the entire movie

They'll bring you out the whole menu -- def take a look at the tacos, which quite inventively are jammed with plantains, and can be filled with steak, chicken, pork, or fish

And if Surf Ninjas just doesn't have enough Rob Schneider for you -- and it never really does, does it? -- they've got Yahtzee, Connect 4, and other board games galore on hand.
Recommended Video
This Burrito is Loaded With Taquitos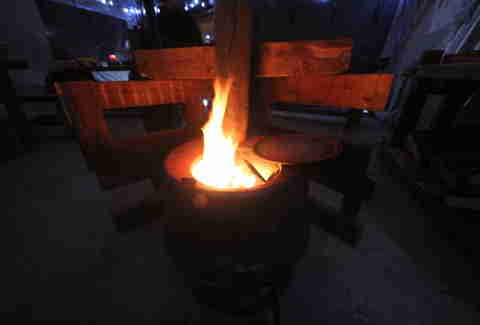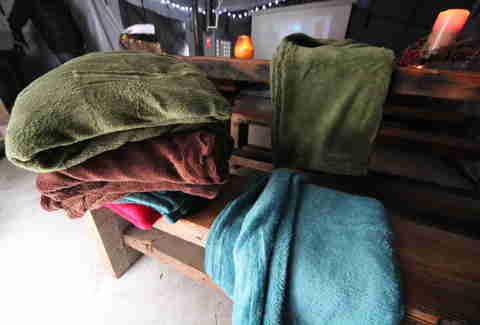 Previous Venue
Next Venue
Venue Description
1. La Gringa
800 Grand St, New York, NY 11211
Located deep in hipster-central Williamsburg, La Gringa has you covered no matter what you need, whether it's a bunch of burrito options (steak, fish, chicken, pork, etc.), Mexican soda, cheap booze ($2 beer cans), or the opportunity to use their backyard space to host your own movie-watching party/event. Although it can be hard to leave home to go out, this place will be even harder to leave.