So the Super Bowl is in NYC for probably the only time ever, meaning this Sunday is your once-in-a-lifetime chance to go. But as it turns out… you kinda don't care. You're not going, and you're fine with it, and here're 15 reasons why:
1. You prefer pajamas, jeans, or hell, even sensible slacks/long sleeve Polo combos to three parkas, gloves, a neck gaiter, and, like, nine pairs of socks.
2. The slide on "Super Bowl Boulevard" is really all the excitement you can handle.
3. You like the ads... even though they're about to replay them ad nauseam for the next six months. Also...
4. ... You need to be able to talk about the commercials on Monday at work, otherwise people will think you're a tool. Side note: you hate your job.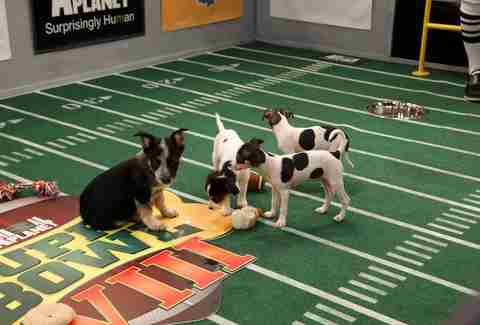 6. You're really more a fan of the Puppy Bowl.
7. If you're going to spend $15 on one beer, it's going to be a damn good one.
8. There're way more opportunities to scope Manning Face (from Eli, especially) if you're watching on TV.
9. The all-new Brooklyn Nine-Nine and New Girl aren't going to watch themselves.
10. It's a lot harder to drink every time Manning says "Omaha", at the stadium (see: No. 7).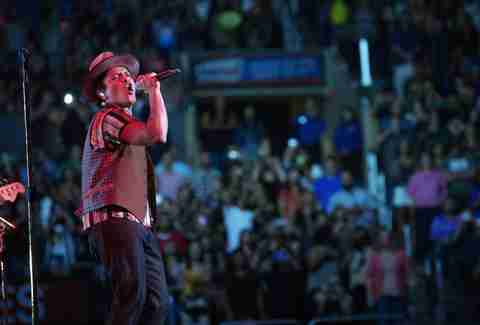 11. You can flip from the Bruno Mars Halftime Show to literally anything else.
12. At home, a warm toilet seat is welcome. At MetLife... [shudder].
13. It's actually in NJ, which, well, LA covered pretty well here.
14. You believe getting home at 4am should be reserved for Friday, Saturday, sometimes-Thursday, and your birthday.
15. You really, really like your wing delivery spot.
Andrew Zimmer is Thrillist's NYC Editor and is actually dying to go to the Super Bowl (or the Puppy Bowl) if anyone's got an extra ticket. Follow him on Twitter and Instagram.