Despite our preference for pour-over coffee, ANYTHING with the word "pale" in it, and bars that you need a vintage map to find, New Yorkers still have a few guilty pleasures that remind us that not everything needs a Ludwig filter. These are those guilty pleasures:
1. Hogging the door spot on the subway
You roll your eyes and grumble audibly at the asshole who's taking the door spot on the subway. Especially during rush hour. Seriously, what an asshole. Move into the car. Unless that person is you. Then you smile to yourself and give a cordial turn to the side every time the train makes a stop.
 
2. Setting your Tinder location as the West Village
Even though you totally live in South Slope.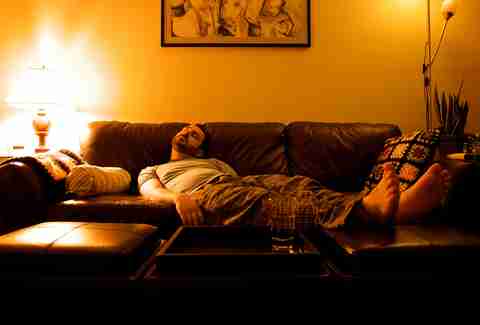 3. Staying in... on a Saturday night
Your phone is blowing up because of the "ridiculous party at Output" and "Seriously, man, where are you?" You respond that you're tied up at another ridiculous party all the way in Manhattan and it's been a bitch to get a cab. This is a lie. You are on your couch, in your sweatpants, shoving all kinds of pizza in your face and watching anything on HBO until you pass out at 10:30... and you feel amazing.
 
4. Having wine delivered
You passed no fewer than six wine stores on your walk home from work, but still... there's nothing like having your booze brought to you.
5. Any bar in Murray Hill
We love to hate you Joshua Tree, The Hill, and Tonic East, as we've become far too classy to relish in your '80s throwbacks and giant plates of nachos. But the truth is, you were a very real part of our formative drinking years (and even later for some of us...) and every time "Let's Hear It For The Boy" comes on we think of you fondly and pour one out.
 
6. Searching Craigslist apartments in other cities to see what you'd pay in rent if you lived there...
... and immediately hating yourself.
7. Having two A/Cs
You live in a studio. But summer is f***ing hot here.
 
8. Ordering a vodka soda at a cocktail bar
Can I just watch my calories in peace and not be judged?
9. Ordering so much food on Sunday morning that they deliver five pairs of chopsticks
And having no leftovers.
 
10. Stealing all the Kiehl's from Equinox
Sorry, everyone else with dry hands.
11. Joining a dodgeball team
WHATEVER, it's fun.
 
12. Playing flip cup at a bar not meant for drinking games to be played at it
I feel especially bad for yelling, and especially good for winning.
 
13. Calling a big order into a busy lunch spot then skipping the line to grab, like, 30 sandwiches
"My bad, people waiting in line at 1pm."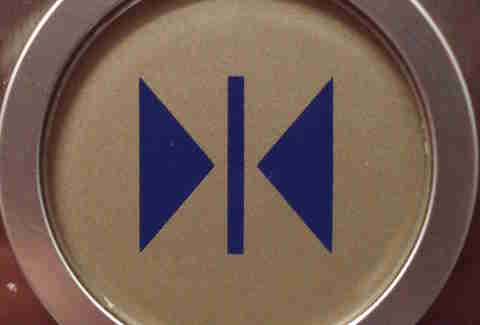 14. Hitting the elevator's close doors button furiously
When I can see someone desperately trying to make it.
 
15. Saying no thanks to getting Seamless when your roommate is ordering
And then eating all their fries.
 
16. Waiting for someone to do something wrong like walk too slow on the sidewalk
And then getting righteously upset at them and sighing loudly.
17. Santacon
I'm sad for myself.
Sign up here for our daily NYC email and be the first to get all the food/drink/fun New York has to offer.
Meagan Drillinger is a freelance writer for Thrillist. She feels guilty about none of these pleasures. Follow her on Twitter, Facebook, and Instagram at @drillinjourneys.