Getting home from a NYC airport, now infinity times less sucky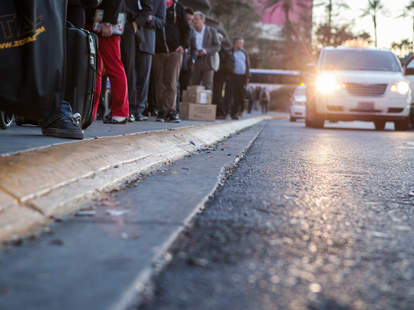 Real-time Uber-meets-Craigslist-rideshare app Bandwagon just made getting home from alllll the NYC airports infinity times easier with a MASSIVE revamp. It now helps you score a seat in one of their shared sedans with added geolocated passenger hubs and icons.
If you've never used this thing before, there are two important things you need to know: 1) it's usually gonna be cheaper than your standard taxi service since whenever someone else requests a ride along your route, your price automatically reduces, and 2) if you refer friends, you both earn $10 credits.