If you're ready to celebrate your NYC Christmas like the refined adult that you are --­­ aka not buying your Christmas tree off the street like a lowlife ­­-- then you're ready for Tyler's Trees, a Christmas tree delivery service spreading holiday cheer all over the boroughs (except in Staten Island, sorry guys!).
Online ordering means it's pretty easy to get your apartment holiday-ready without over-exerting yourself. You can hit up the website to choose a Fraser Fir, ranging from a five-­footer (what are you, a hobbit??) to a 9ft "Rockefeller Package" (much better!), along with the time and date of your delivery.
Each delivery comes with a tree stand, a tree skirt, and installation included. Too lazy to buy lights? You can order those at the same time and have them delivered. Too lazy to put said lights on the tree? For a little extra, they'll decorate it for you! Too lazy to get rid of the tree after the holidays are over? You should see a doctor about your chronic fatigue --­­ but Tyler's Trees offers tree removal service as well.
The price tag is a bit intimidating, with a $129 base cost for the 5ft option without any extras, but 1) maybe that's worth not having to haul your tree into a fifth floor walk-up by yourself, and 2) the money's going to a company that likes to do good things with it.­ Tyler's trees donates tons of trees to be planted around NYC, and they even transported trees and lights to families affected by Hurricane Sandy in Staten Island (see? They do care about you guys!).
That's our very own Tyler's Tree pictured above and below -- everyone look at the tree!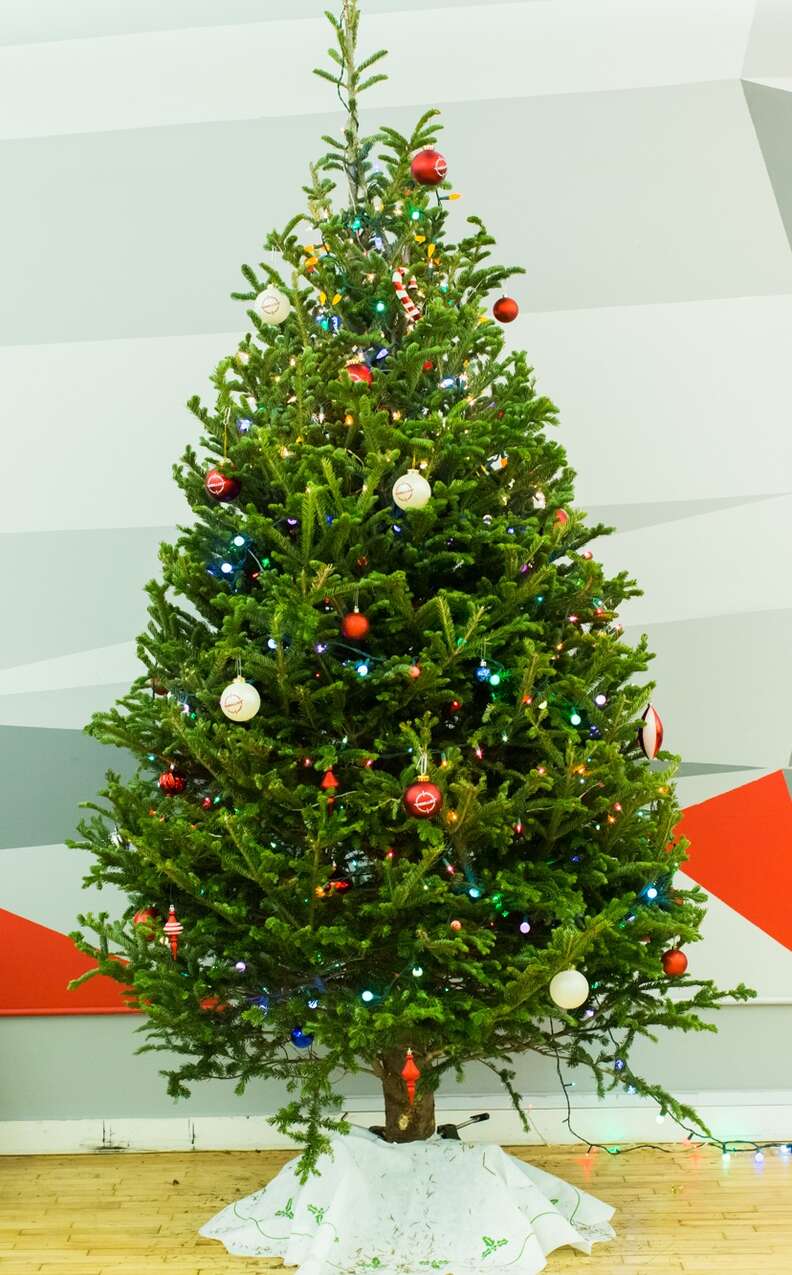 Tyler Beckwith is an Editorial Assistant at Thrillist, and he's going to have to make some "modifications" to his ceiling in order to accommodate the Rockefeller Package he just ordered. Feel free to sympathize with his upstairs neighbors on Twitter.