Things you do know about Central Park: you have to pour your wine into a Solo cup or the cops are totally going to bust you for drinking on Sheep Meadow. Things you don't know about Central Park: these 20 other cool, interesting, and/or weird things.
 
1. Yeah, there was a crocodile in one of those lakes
It's true, they even flew some gator wrestlers up from Florida to catch the bastard. The croc was of the caiman variety, and park prognosticators assume someone smuggled it in and then set it free. There've also been sightings of coyotes and bears, which is really kind of insane.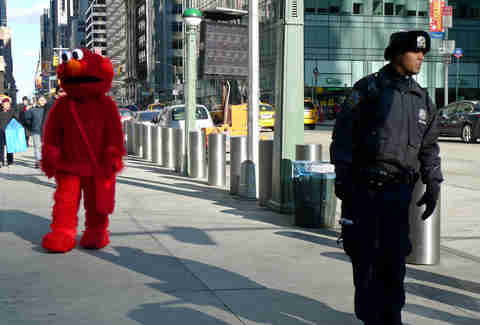 2. Elmo was once arrested there for being a crazy, anti-Semitic asshole
It got a lot of attention but it's actually a pretty messed up, sad story.
 
3. To build the park, they sent in enough earth to "raise the level of a football field to 80 stories"
Even though a super-tall football field in the middle of the city would be dope, they instead used the 2.5 million cubic yards of dirt and rocks to build the actual park -- almost none of the landscape, including the lakes, is natural.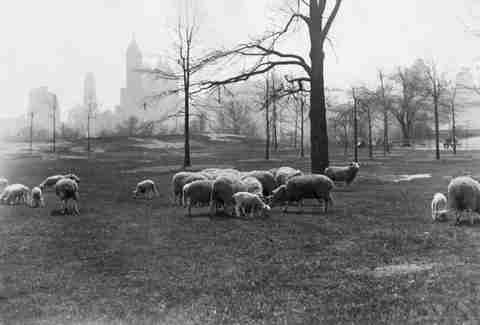 4. Sheep Meadow was once, in fact, filled with sheep
Elizabeth Kaledin of the Central Park Conservancy tells us that "up until 1934 it was actually grazed by sheep! After their day of work the sheep went into a nearby 'sheepfold', which is now the famous Tavern on The Green restaurant."
 
5. Central Park was the first public landscaped park in all of the United States
BOW DOWN, ALL OTHER PLANNED PARKS.
 
6. Originally the park was planned for the East Side
It was going to be on the Jones Wood Estate, the 150 acres between 66th and 75th St and Third Ave and the East River, before some old-timey big wigs made a fuss and moved it to the center of the city. Which is a good thing -- East Side Park doesn't quite have the same ring.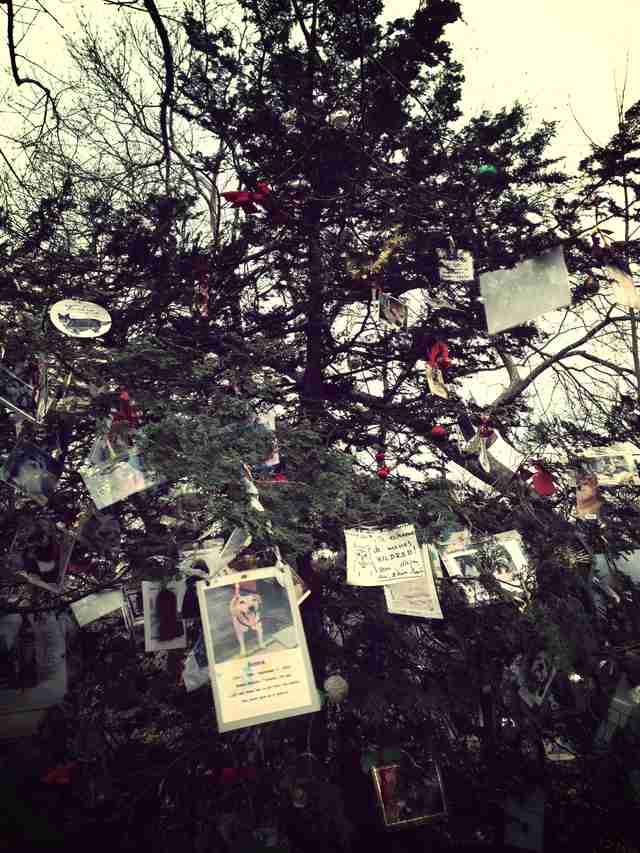 7. There's a "secret" Christmas tree
Hidden in the wilds of the Ramble there's a Christmas tree where people go to hang mementos of pets who've passed. Apparently they store the ornaments every year and then bring them back out when it's time.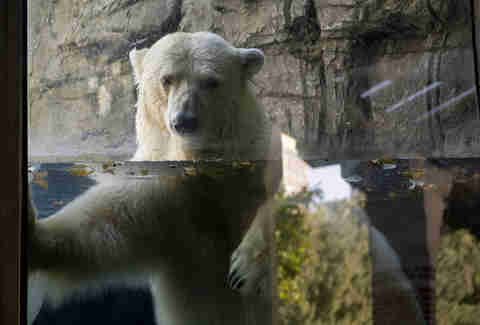 8. More than 20 million people came to see a neurotic polar bear
Over Gus the Polar bear's iconic life he became something of a mascot for neurotic New Yorkers everywhere, and millions and millions of people came to see him do his figure-eight pacing.
 
9. Gus was also the first zoo animal in history to be treated with Prozac
Yeah, apparently they do that.
10. You can totally make a salad, for FREE, by just picking stuff up off the ground there
Okay, so it's technically illegal, but there's even a dude who will you teach you how to do it. Although there's also apparently a pretty delicious yet pretty poisonous apple for the picking, so umm, be careful-er than you normally would be when eating things off the ground.
 
11. Crime was actually less frequent there than you thought it was in the '70s and '80s
At least comparatively. It was still bad, but despite the notorious crimes from the '70s and '80s receiving a ton of attention in the press and leaving a lasting impression in the city's collective mind, there were nearly 18 times more murders in the 28th precinct directly North of the park, as well as three times as many along the Southern area of the 5th Ave border. It still has its own police precinct though.
 
12. Concerts were banned in the park from July 21st, 1983 - July 5th, 1986
They were shut down (because of violence at a Diana Ross concert) for three years, with the New York Philharmonic finally bringing the music back to park-life in 1986.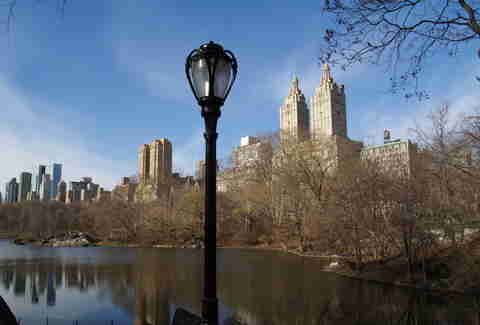 13. You can tell where you are from the lamp posts
If you're ever lost and you dropped your phone in Bethesda Fountain, there are 1,600 lampposts throughout the park with numbers on them that correspond to where you are in the park. For example, if you see 8316 on the post, that means you're near 83rd st on the East side -- the first number tells you the closest street and the second tells you how far East or West you are with even numbers representing distances East, and odd numbers representing West.
 
14. The biggest concert in the park had 980,000 people in attendance
That sounds impossible to us, but apparently those are the official Fire Department numbers for the Garth Brooks show in 1997. The Simon & Garfunkel show was reported at 500k, too, which is not too shabby.
15. The Great Lawn used to be all water
Originally, your favorite spot for summer concerts and softball was the Croton Reservoir which Elizabeth Kaledin tells us "supplied NYC with drinking water for many years. Parks Commissioner Robert Moses had the reservoir filled in with rubble and debris from the construction of Rockefeller Center in the 1930s... and it was renamed The Great Lawn for Play."
17. There's only one straight walkway in the whole damn park
The mall, which is also the widest walkway, is the only straight one, "since New York City is very grid-like," Kaledin says "Frederick Law Olmsted and Calvert Vaux purposely made the paths and roads inside the park winding to give city dwellers a place where they could wander."
18. It's bigger than Vatican City
Almost SIX times bigger actually. FACE.
19. You can fish there
Elizabeth Kaledin notes that "few people know that fishing is permitted in Central Park and that the Harlem Meer is the best place to fish." Between April and October you can get a free fishing pole with your ID from the Charles A. Dana Discovery Center and start snagging carp, catfish, bass, pumpkinseed, chain pickerel, and black crappie to your hearts content. And then throw them back because it's catch-and-release.
 
20. Hitler and Czar Nicholas II once lived in a secret government bunker underneath the park
JKJKJK, that's just some conspiracy theory... prooooobably.
Sign up here for our daily NYC email and be the first to get all the food/drink/fun New York has to offer.
Andrew Zimmer is Thrillist's NYC Editor and you can find him this summer with a solo cup of Franzia, digging a weird hole in Sheep Meadow to get to that bunker. Follow him on Instagram and Twitter.