NYC's annual Tompkins Square Park Halloween Dog Parade went down on Saturday, and it provided such a drastic overload of canine-based cuteness, even Ivan the Terrible would've been like "damn, that is a drastic overload of canine-based cuteness". Check out the images of some of the highlights below, and try not to get bummed that dogs wear Ninja Turtle costumes better than you.
If my costume was this delicious I'd try to eat it too.
"What do you mean too revealing?"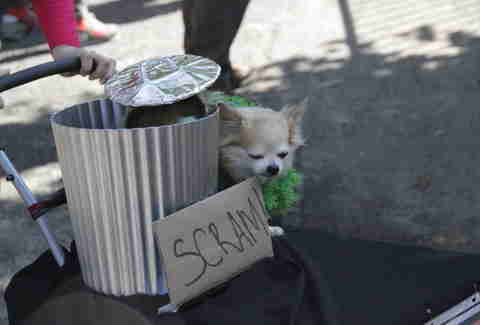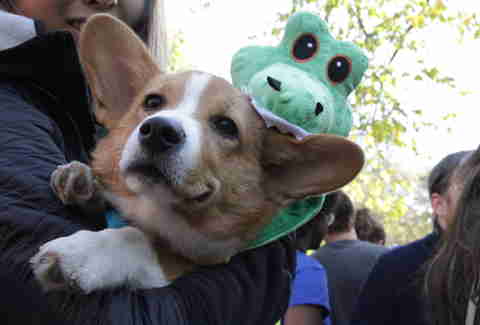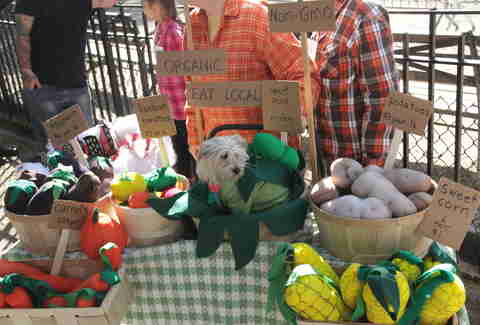 "Ugh...this fit better last season"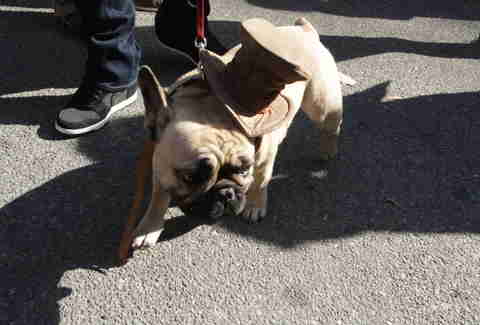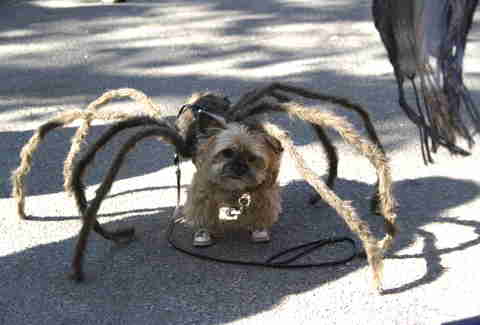 "It's because I love pizza"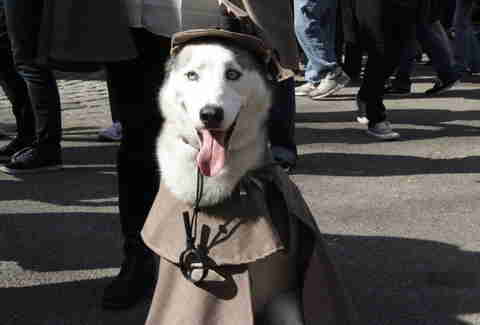 This is just a damn good looking dog.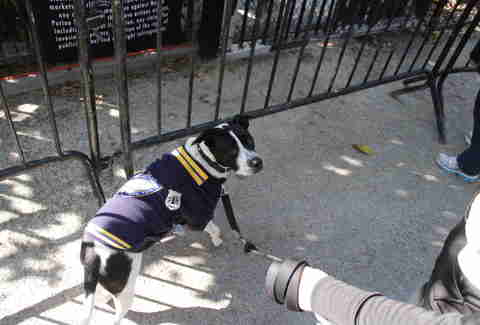 This is Starsky. Hutch stayed home.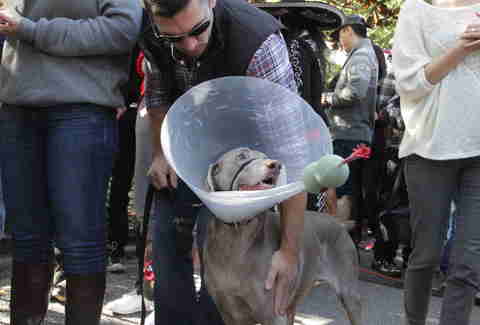 "Why is there spaghetti on my head? Is it magic spaghetti?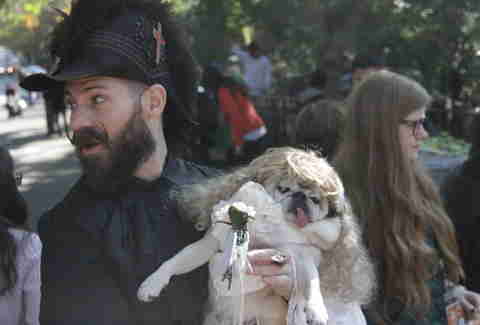 This 100% beats your Stevie Nicks costume.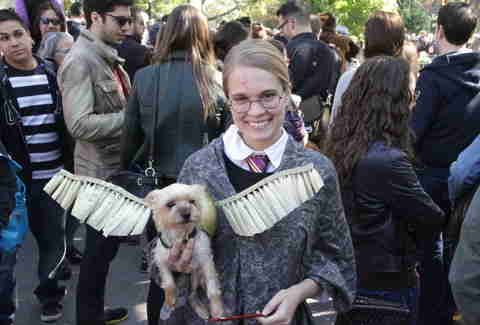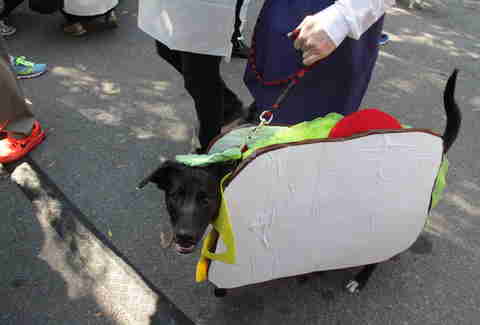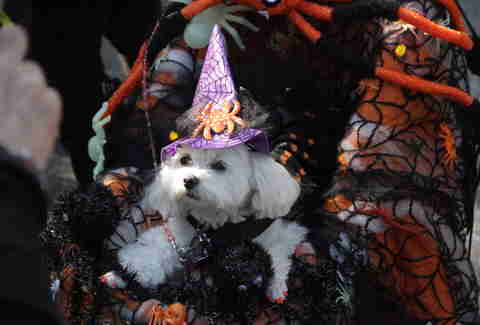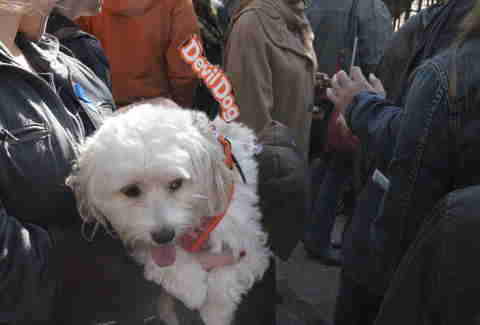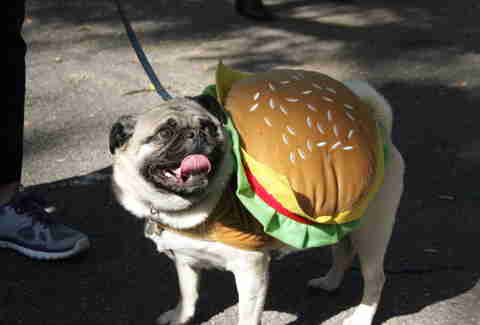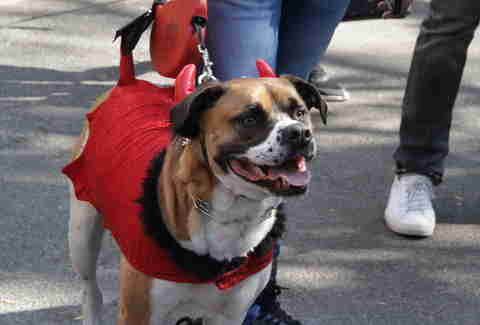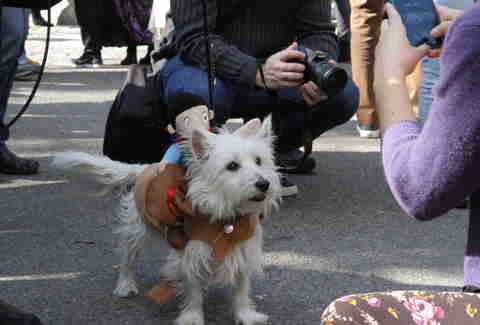 Nice try bro.
Andrew Zimmer is Thrillist's NYC editor and he wishes there was a Halloween Dog Parade every day. Follow him on Twitter and Instagram.