15 Holiday Movies to Check out in NYC the Rest of December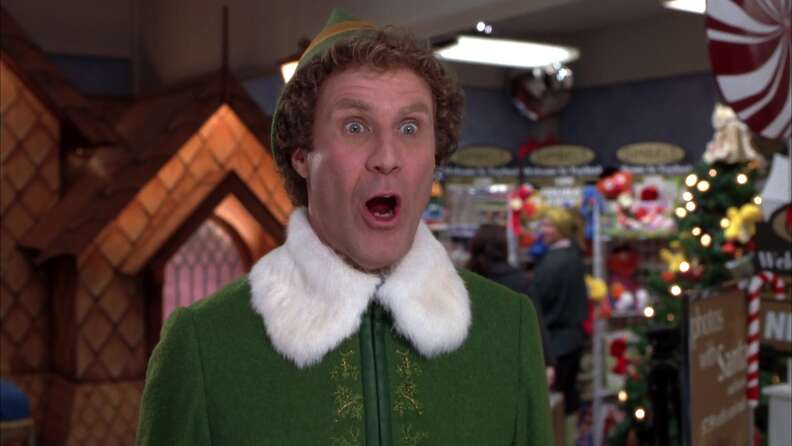 Will Ferrell in 'Elf'

| New Line Distribution
Will Ferrell in 'Elf'

| New Line Distribution
With temperatures dropping in New York City, December is the perfect month to post up on the couch and binge TV shows and holiday specials. But it's also that most wonderful time of the year to check out some seasonally appropriate films in their original format at your favorite movie theater or event series.
With so many blockbusters, seasonal classics, retrospectives and campy sing-alongs playing around the city this month, mapping out your movie-going schedule can be a challenge. Luckily, we've compiled this handy calendar of can't-fail holiday-movie events for the rest of the year.
December 3
National Lampoon's Christmas Vacation (1989)
Cinépolis Chelsea, Chelsea, 7pm
The Griswold family's yuletide misadventure, which features lots of Christmas lights, egg nog and dad jokes, is a seasonal staple for good reason.
Cost: $10
December 5, 8, 17, 18
Elf (2003) Movie Party
Alamo Drafthouse, Downtown Brooklyn, 7pm, noon and 9:30pm
Re-experience this Will Ferrell classic at one of Alamo's interactive party events at which you'd have to expect someone will dress up as a narwhal.
Cost: $16.36
December 9
The Holiday (2006)
Rosé Mansion, Midtown Manhattan, 3pm-9:30pm
The price tag for this '80s flashback experience includes museum admission, popcorn, two glasses of wine, and a movie ticket to revel in this rom-com starring Cameron Diaz, Kate Winslet, Jack Black, and Jude Law.
Cost: $35-$55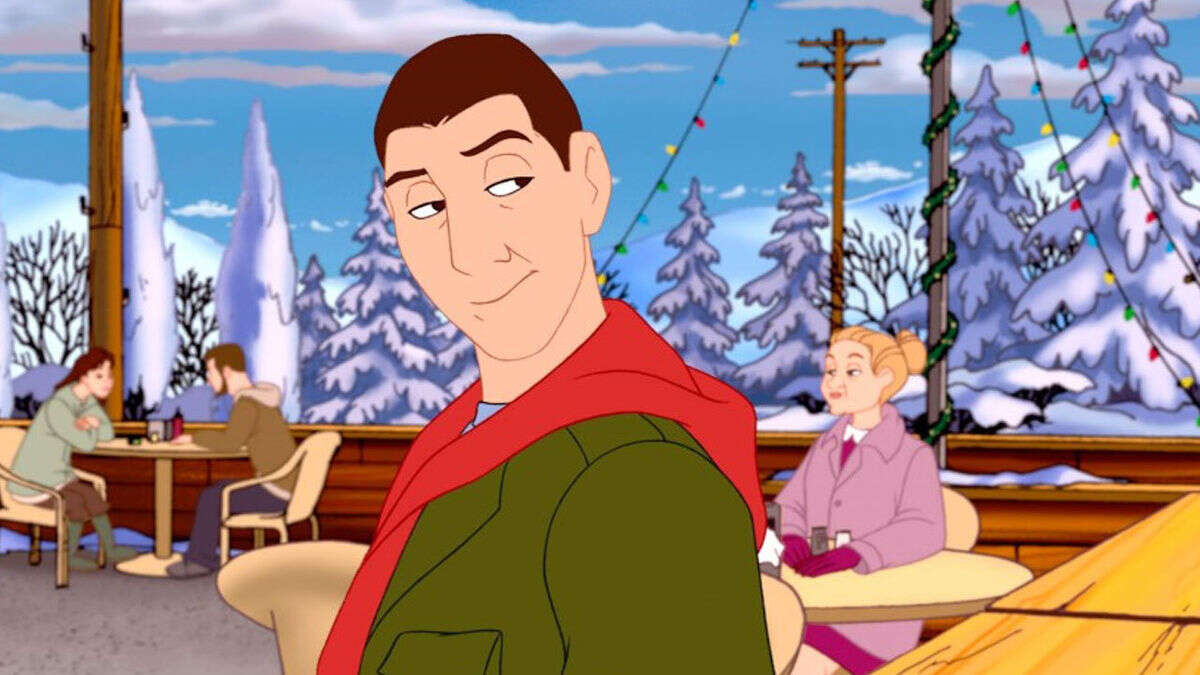 December 11
Eight Crazy Nights (2002)
Alamo Drafthouse, Downtown Brooklyn, 7pm
Adam Sandler's heartwarming animated Hanukkah movie, based on his hit song, plays as part of Alamo's Out of Tune series that also includes trivia and a white elephant exchange.
Cost: $12
December 14
Scrooged (1988)
Nitehawk Cinema, Williamsburg, 11am
Bill Murray faces off against the Christmas ghosts, including Carol Kane and David Johansen, in this late '80s classic about a cantankerous curmugeon who finally finds the holiday spirit.
Cost: $15
December 15
Eyes Wide Shut (1999)
IFC Center, Greenwich Village, 11am
This libertine Stanley Kubrick team-up with Tom Cruise and Nicole Kidman is totally, absolutely, definitely a Christmas movie.
Cost: $16
December 16
Krampus (2016)
Nitehawk Cinema, Prospect Park, 9:30pm
Spooky Santa!!!! Creepy Santa!!!!
Cost: $15
December 17
A Christmas Story (1983)
Cinépolis Chelsea, Chelsea, 7pm
In case you want to catch the Christmas classic, directed by Bob Clark, in theaters before it plays repeatedly on your TV over the holidays.
Cost: $10
Black Christmas (1974)
Alamo Drafthouse, Downtown Brooklyn, 7pm
See the original version of this underrated horror movie, also directed by Bob Clark, before the remake arrives in 2020.
Cost: $10
December 21
Love, Actually (2003)
Nitehawk Cinema, Williamsburg, 10:45am
This divisive romantic comedy with a cast of thousands arrives for a seasonally appropriate screening.
Cost: $15
December 23
A Christmas Carol (2009)
53rd Street Library Theater, Midtown Manhattan, 11:30am
Jim Carrey takes on Ebenezer Scrooge in yet another adaptation of A Christmas Carol.
Cost: Free
December 25
Little Women (2019)
Also literally every theater near you, probably.
Greta Gerwig's take on Alcott's seminal work breathes new life into the timeless March family.
Cost: Depends on your theater.
December 27
Frozen (2013)
St. George Theater, Staten Island, 6pm
Ride the renewed Frozen hype with this screening of the actually good original that includes a sing-along, costume parade, and photo-ops.
Cost: $20
December 28
Edward Scissorhands (1990)
Nitehawk Cinema, Williamsburg, 11am
Ease yourself down from the holiday spirit with this heartwarming Tim Burton film that stars Anthony Michael Hall and some other people.
Cost: $15
December 29
Hook (1991)
Nitehawk Cinema, Prospect Park, 11am
"Ruuuuufiooooooooo!!!!!!!"
Cost: $15
Sign up here for our daily NYC email and be the first to get all the food/drink/fun New York has to offer.