How the Women of 'Sex and the City' Would Date Today
Jason Hoffman/Thrillist
Jason Hoffman/Thrillist
If the women of Sex and the City taught us anything about finding love in NY, it's that dating in the city and hailing a cab to Brooklyn are both exhausting and pointless endeavors reserved only for the young and desperate. And in 2016, not much has changed... you know, except for the countless apps that help you get around and around all five boroughs. Since Carrie, Samantha, Charlotte, and Miranda sadly missed out on the recent technological dating boom, we went ahead and imagined how each of them would handle dating in New York today. With smartphones in hand, would any of them finally be able to get it right? (No, definitely not, but you better believe Miranda's trying real hard on Bumble.)
Obvious note: for our purposes, we're pretending all of the women would be single (and also that Sex and the City 2 never, ever happened).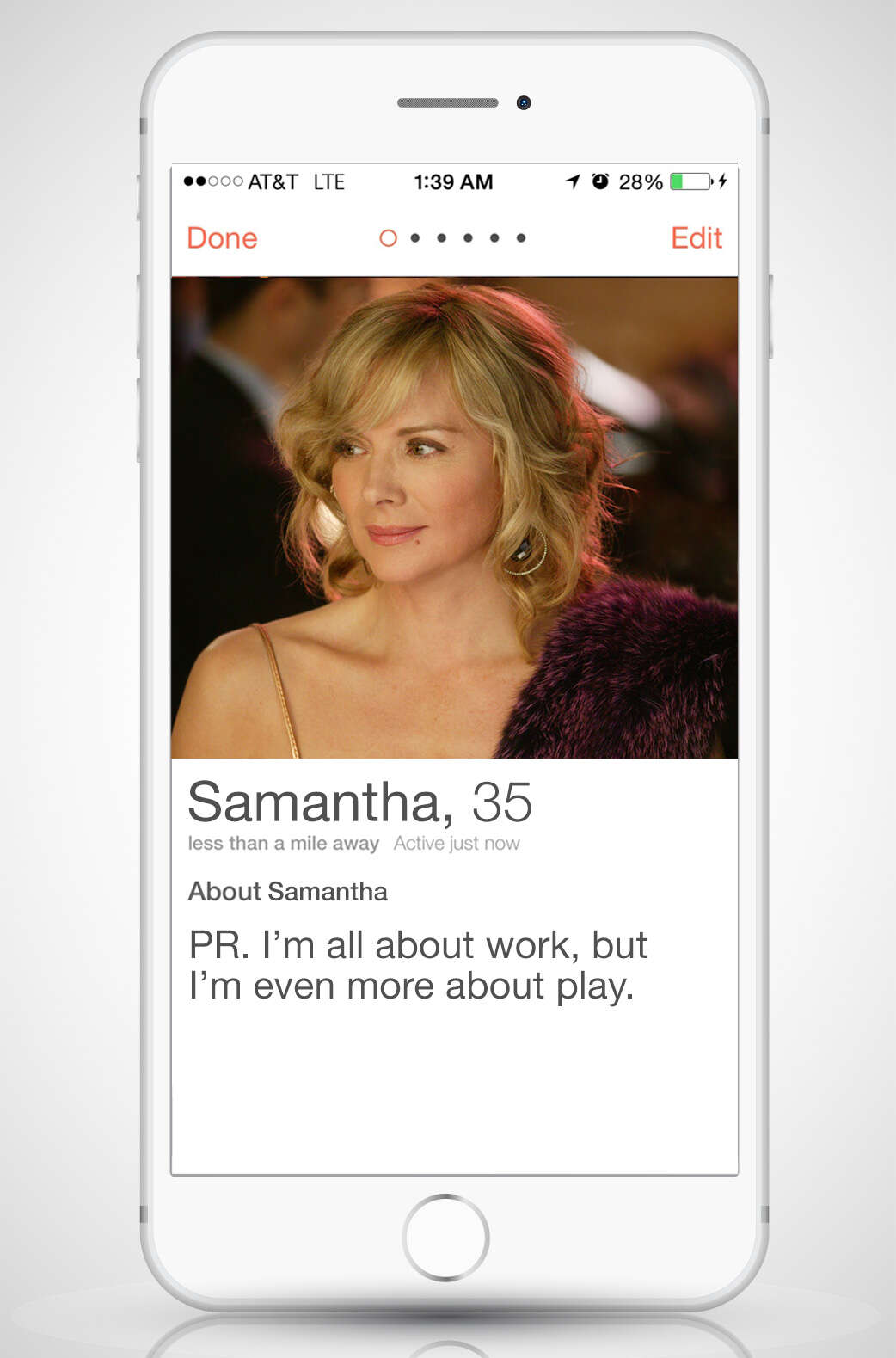 Samantha
2016 dating strategy: Still not interested in any sort of commitment, Samantha is all about Tinder. One of her more aggressive photos shows her in her office chair, channeling Sharon Stone in Basic Instinct (with her legs crossed -- though she has the more explicit version ready for when the conversation moves off of Tinder chat). Her age reads 35 (and she's sticking to it), and her "about me" is full of late-'90s cheese: "PR. I'm all about work, but I'm even more about play." When she does finally swipe right, it's on a chiseled, blonde, 25-year-old aspiring DJ from Greenpoint who suggests they go to a warehouse dance party on a Tuesday night.
First date: Samantha hopes for a hot and steamy night with just one guy, but instead she's drenched in sweat from the rest of the 20-something patrons surrounding her on the dance floor, unfortunately reminding Samantha of her age (which is like, 172 at this point). After the first hour, Samantha decides it's time to ditch the crowds and kids, and takes him back to her Tribeca penthouse.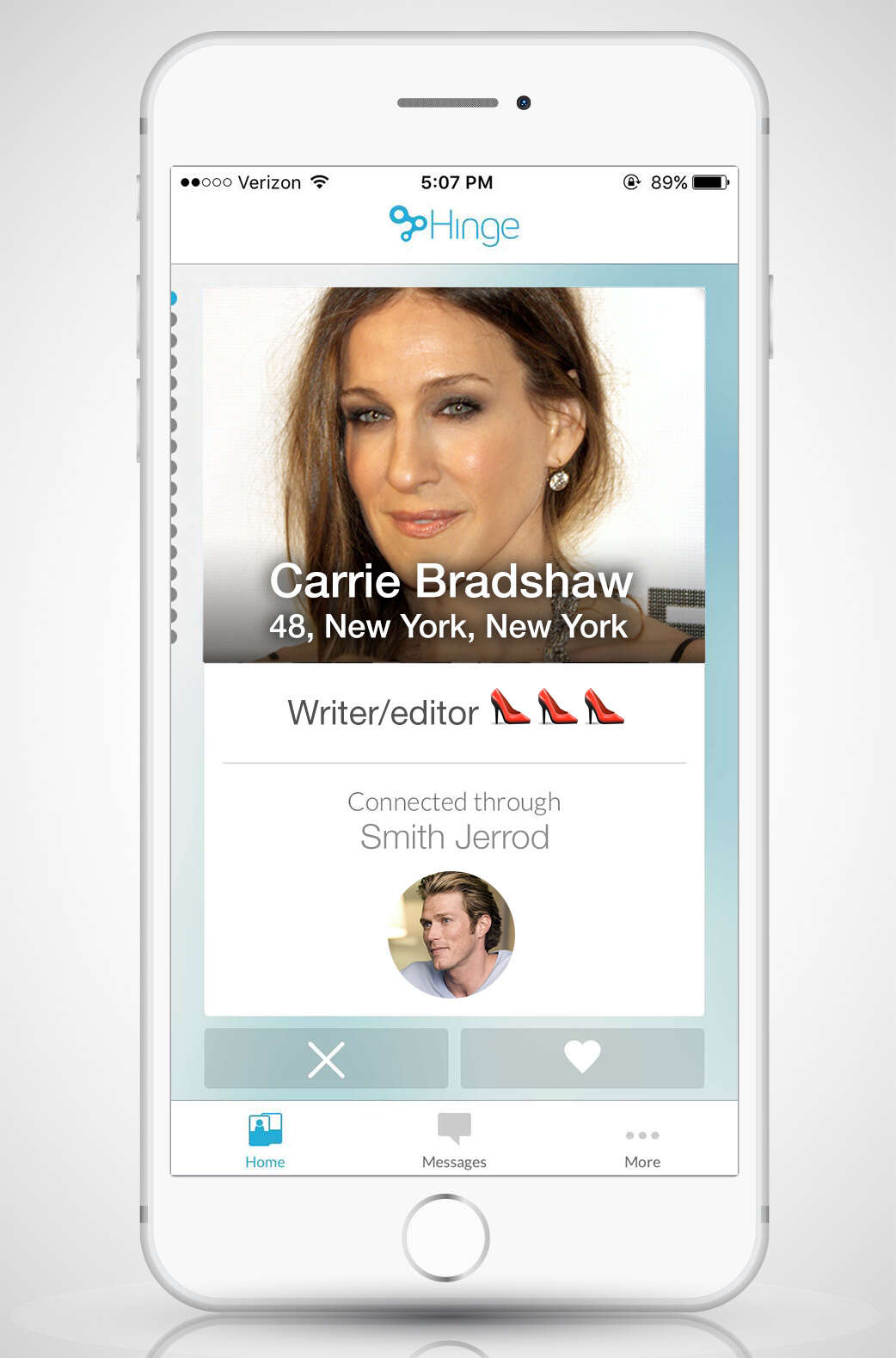 Carrie
2016 dating strategy: Carrie balances her needs for lust and love with profiles on Tinder and Hinge, though she places more hope in the latter for a new romance. Still unable to figure out how to take a selfie on her iPhone (that she finally got two years ago), her photos show her at various events, as well as a cover of New York Magazine that she was featured on 10 years ago. The pictures are certainly more attractive than her bio, which reads: "48, writer/editor, *high-heel emoji* *high-heel emoji* *high-heel emoji.*"
First date: After struggling through some seriously emoji-heavy flirting on Hinge, Carrie agrees to go out with a 30-something freelancer from Williamsburg. They meet at Dirty French, where they order the côte de boeuf (he gets anxious about the price, but she says it's on her). The two talk about what it's like to be a writer in New York City and Carrie tries really hard to feign embarrassment when a fellow diner asks for her autograph. At one point, she muses, "I just feel like the city is really its own character in my writing." He never calls her again.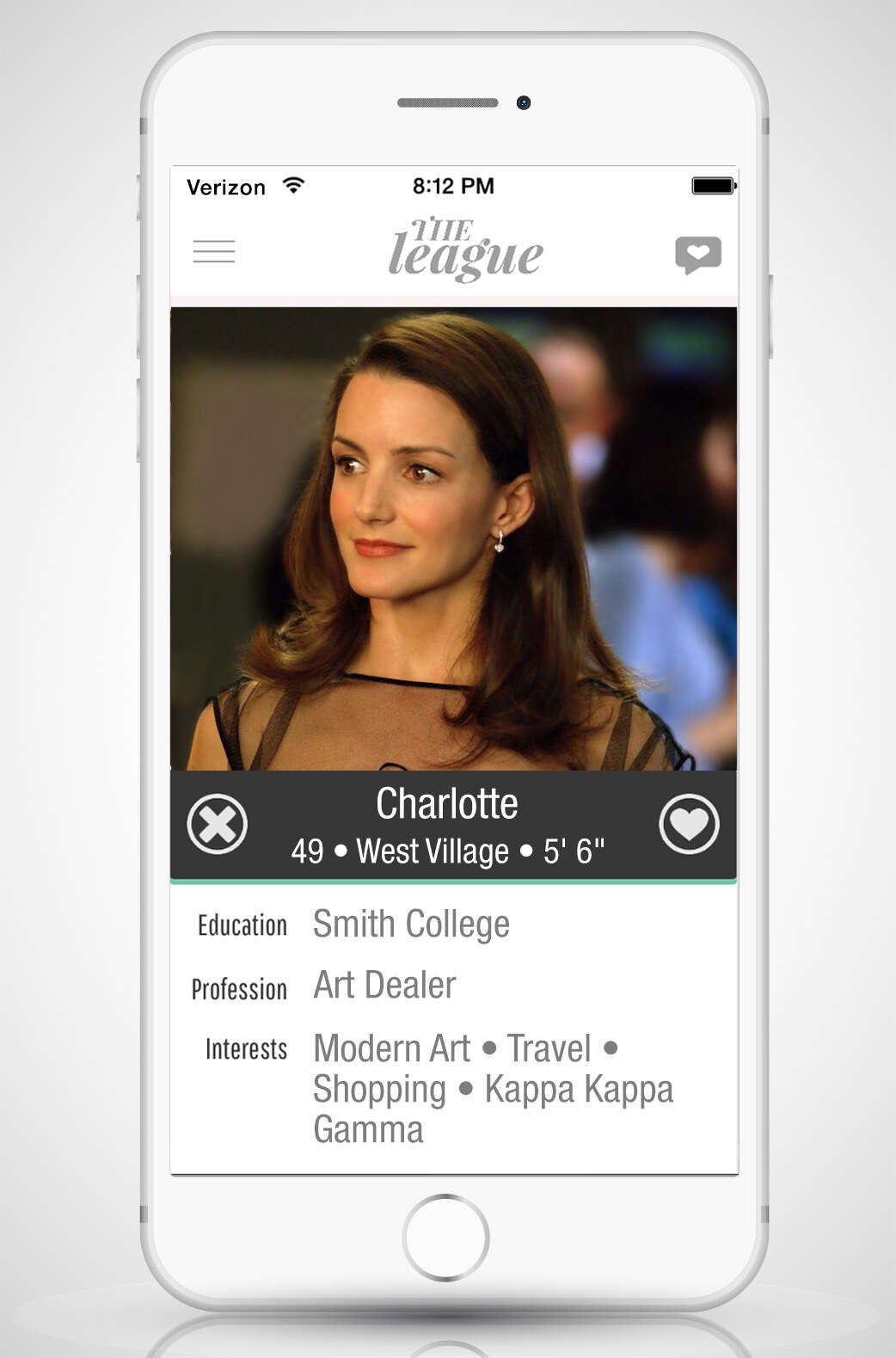 Charlotte
2016 dating strategy: Charlotte has countless connections awaiting her on OkCupid, but they're only for security in case her true match isn't on The League. Every morning she awaits her daily serving of NY's upper-echelon bachelors hailing from the UES by way of New Canaan. After weeks of being disappointed by her options, the app promises potential with a 35-year-old tech startup CEO living in Battery Park.
First date: Charlotte meets her date for dinner at the Soho House, where he's a member. He tells her she's as beautiful as her profile picture, which makes Charlotte feel even better about her decision to hire a professional for headshots. Two hours and some Italian cuisine later, the two stroll along the High Line and look over at the Whitney, providing an opportune time for Charlotte to display her art prowess and for her date to brag about owning a Rothko (which Charlotte just dies over, obviously).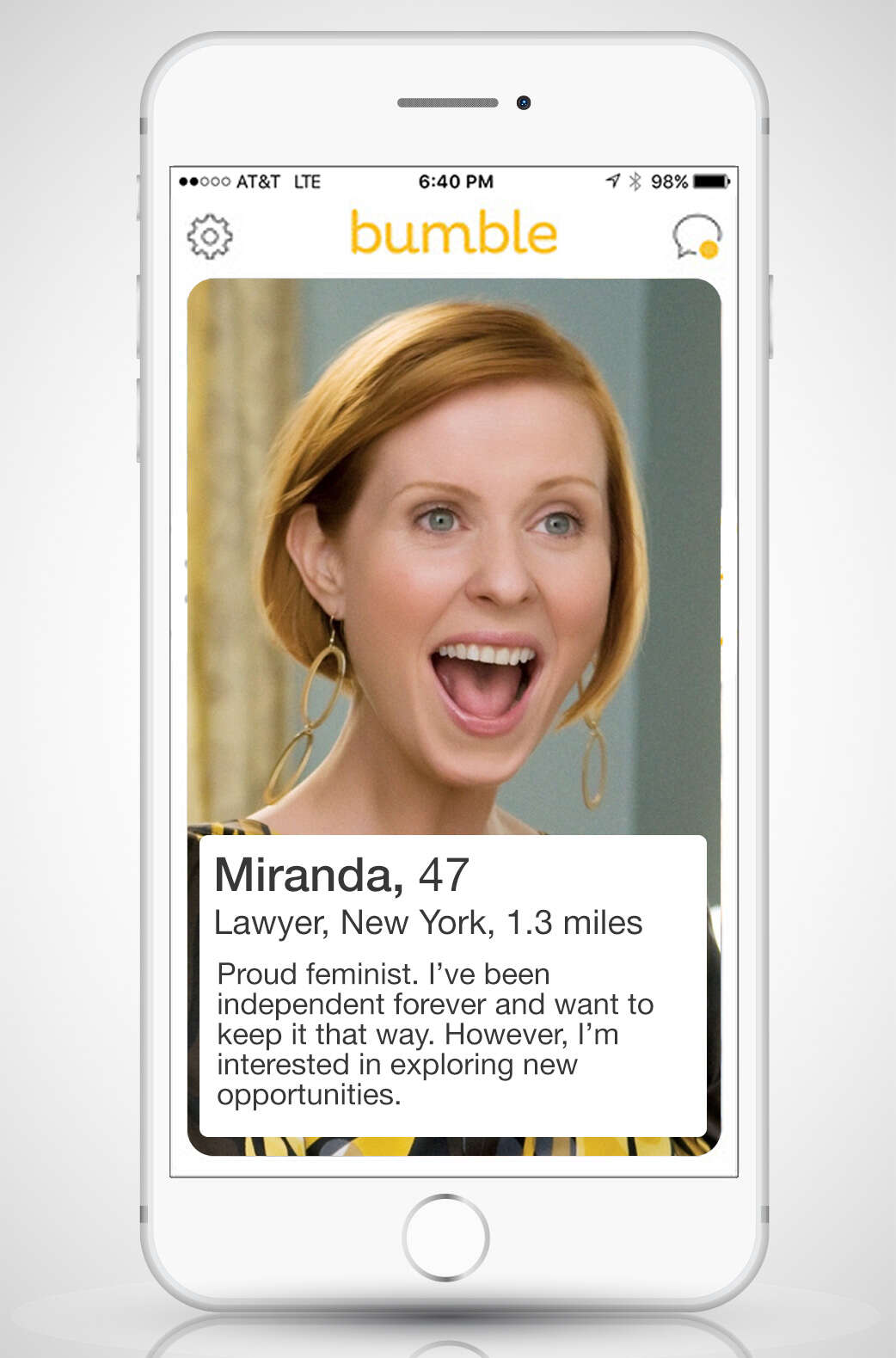 Miranda
2016 dating strategy: Miranda's found herself most comfortable on Bumble, which gives her the same agency as The League without the elitism. She tries hard to suggest in her bio that she has a life outside of her demanding career, so she lists super-exciting hobbies like reading, visiting museums, and SoulCycle (which she's absolutely never tried). She also notes that she has a pretty good relationship with herself, but a man would be a nice accessory. Her bio is accompanied by a profile picture that's at least 7 years old.
First date: After swiping right on a UES stockbroker in his early 50s, Miranda suggests they meet for a midday coffee date at Sant Ambroeus, during which they bond over stories of late nights, early meetings, and the city's best takeout spots. They both apologize profusely for having to check their email every five minutes. A week later, Miranda changes her gender preference setting to "women."
Sign up here for our daily NYC email and be the first to get all the food/drink/fun New York has to offer.
Ashley Branch is a content promotion coordinator at Thrillist and wants to channel Samantha Jones every day.
Lucy Meilus is Thrillist's New York Editor and is suuuuuuuch a Bunny MacDougal. Follow her on Twitter and Instagram.