After a shuttered two years, the Slipper Room has been reborn (much like you can be, by going through their birth-canal simulating "Spank Machine") as a two story, balconied burlesque playhouse with a trapeze-equipped stage sided by a piano where you can witness acts that include a guy jumping into a glass of water, a guy dangling over a bandsaw and chopping things on it, "maybe" a guy getting hit with a cannonball, and the blessed return of the highly conceptual Naked Pie Fights.
Recommended Video
Join Us for This Year's Best Day of Your Life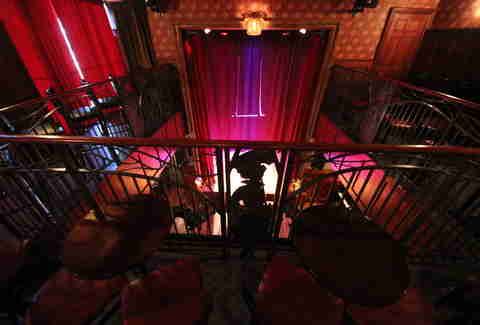 Previous Venue
Next Venue
Venue Description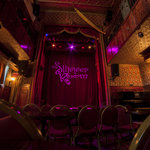 1. The Slipper Room
167 Orchard St, New York, NY 10002
The Slipper Room is one of the city's more popular theater and nightlife lounges that features some of the most interesting shows in New York City. Here you'll find burlesque and variety shows that have been around since 1999, as well as some newer acts. If you are looking for a laugh (or a raunchy night out), we highly suggest stopping by.