The streets are still covered in boot-filling, sock-soaking, disgusting-ing slush, which means your list of viable date ideas has been reduced to "Why don't you just come over and we can hang out... here?" And since that only works, like, 75% of the time, you're gonna need these: NYC's 18 best winter date options.
 
Go to the Waldorf-Astoria for a crazy Sunday brunch
Midtown East
Every Sunday, the Waldorf-Astoria hosts the most decadent, utterly ridiculous buffet brunch in all of New York. The menu reads like a Dadaist mashup of what people in the '50s thought was fancy: oysters, caviar, lobster, carved meats, Baked Alaska, Champagne, more caviar, more Champagne. The thing costs a hundred bucks a person, but it's a total showstopper. Bonus: they're doing a special day-after-Valentine's brunch on February 15th in case you're in need of Bloody Mary-soaked, you-screwed-up-Valentine's-Day redemption.
 
MoMA it up all day and all night
Midtown West
For the final weekend of the Henri Matisse: The Cut-Outs show, MoMA is staying open all... night... long. There's something so much more secretive and alluring about checking out a museum at 3am than at 3pm, plus it would make a pretty showstopping surprise, go get a little boozy at a bar in Midtown, then walk your date to the MoMA without explanation. Boom.
Recommended Video
Make This Sushi Burrito at Home, Become a Snack Legend
Midtown West
Some may consider an unheated rooftop bar inhospitable in winter months, but I like to think of outdoor drinking in sub-freezing temperatures as a personal challenge. Spyglass has been regularly offering some obscenely good mulled cider specials to help warm you up, and truth be told, the bar itself is actually completely enclosed, so the outdoor drinking part is thoroughly optional.
 
Get your skee ball on
Williamsburg
After a few infamously cheap shot-and-a-brew specials -- and some rounds of skee ball -- at Full Circle Bar, you can easily pretend you're in an arcade just off the boardwalk, enjoying a summer fling. Except you're both wearing gigantic overcoats and long underwear under your jeans. But still... PRETTY CLOSE.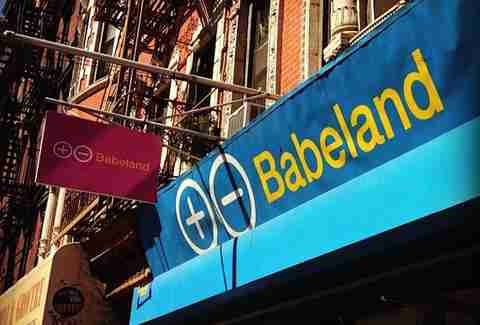 Whiskey and sex
Park Slope
Kings County Distillery and Babeland are teaming up on Saturday, February 7th to bring you whiskey cocktails and invaluable advice from people who are better at sex than you. It's the perfect combination: show up, get your inhibitions slightly lowered, pick up a toy you wouldn't know how to use otherwise, go home, and do what winter weekends were designed for: Netflix. Just kidding: sex.
 
Escape The Art Studio
Chinatown
Unlike other room-escaping games that are becoming popular around town (who knew what a trend just getting a door unlocked would turn into?), Escape the Art Studio is considered fun and challenging, but very solvable -- just in case you're not into paying $20 for the privilege of getting frustrated for an hour.
Go chocolate and wine tasting
West Village
Sometimes you just want to go with the classics: there's a reason red roses sell out every February, you know? On Sunday, February 8th, check out Ayza's wine and chocolate tasting, championed by a sommelier who'll lead you through three wine and chocolate pairings. Pinkies way the hell up.
 
Check out the burlesque babes at Nurse Bettie
Lower East Side
Straight, gay, ladies, gents, whatever: everybody is down for a little burlesque show. They're the non-exploitative, totally okay version of taking your date to see some strippers. This bar offers great cocktails -- including one with tequila-infused jalapeños -- and free shows every Wednesday and Thursday. 
Hit the tropics (just five blocks from the 3 train)
Crown Heights
Gardens aren't normally the best bet for winter, but the Brooklyn Botanic Garden has an enormous conservatory complex -- basically, gigantic greenhouses, all of which have a different theme and climate. The best one for the winter? The tropical pavilion: 6,000sqft of steamy rainforest and waterfalls. Sneak a flask full of rum swizzles in for a tiny tropical vacation.
 
Learn how to make gelato, because that's a real thing you can do
Kips Bay
Ice cream is a good call no matter what month it is, and gelato is a BETTER call no matter what month it is. Sign up to learn how to make deliciousness happen at Mia Chef Gelateria.
Attend a masquerade ball/dinner/performance
Financial District
Immersive cabaret, belly dancers, troubadours, French and Turkish dining options, cigarette girls, glamour, mandatory masks: it's like Eyes Wide Shut only without the creep factor or, uh, sources of performance anxiety. Buy tickets to Dances of Vice's "La Vie Parisienne" early -- they'll probably sell out.
 
Go stargazing (... indoors!)
Morningside Heights
Going stargazing is supposed to be super romantic and everything, but it's kind of hard to make out anything but the air traffic out of JFK in the Manhattan night sky. Head uptown to Columbia for twice-monthly guided stargazing with telescopes, which enable you to actually see the sky. Because it's haze-free, you want to check this out while it's still cold -- seeing anything in the sky becomes much harder in the summer months.
East Village
L'Apicio hosts the annual Bloody Mary-off on Saturday, February 7th. They'll be serving Bloody Marys and breakfast-time snacks from 18 of the best New York brunch spots, including Booker and Dax, Bar Primi, and Atrium Dumbo. If you or your new BFF are connoisseurs of the Bloody, this is the number one way to determine your new favorite brunchery in one shot.
 
Go sledding down Pilgrim Hill
Upper East Side
Consider wearing your beer jackets, filling a thermos with something steamy, and packing a dry change of clothes, because you're bound to wipe out. Cold + damp = less sexy.
Midtown West
Do you know anything about caviar? No, because you're a person, not a cartoon aristocrat from the 1920s. Well, at Olma Caviar Bar -- which is located inside the Plaza Hotel for added splash-factor -- you can try out one of the fancy-pants specials, like seven different kinds of ultra-snazzy fish eggs and a glass of Taittinger, or go for two glasses of sparkles and a little sample kit of roe.
 
Watch a vampire romance play out
DUMBO
St. Ann's Warehouse is staging a production of that other coming-of-age vampire romance -- the creepy, smart Swedish one, Let the Right One In. It's like Twilight, except not the worst thing ever of all time.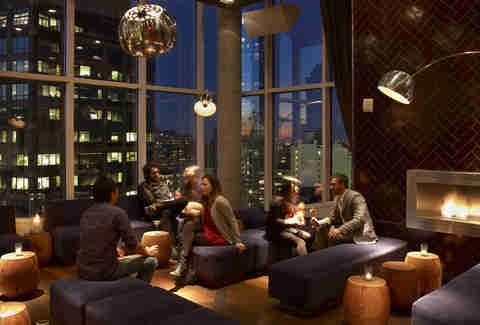 Cozy up to the fire at The Jimmy
Soho
It's got a 360-degree view of the city, a big, romantic fireplace, a cocktail menu full of fresh concoctions, and an insanely tasty shrimp and lobster wonton dish. Pricey, but worth it for a special date night.
 
Split a bottle of bubbly in the most fun, least classy way imaginable
Bushwick
How fancy are you? Are you at a one-bottle-two-straws level of fancy? Well step up to the awesome, knockers-themed bar Boobie Trap, which is offering up the cheapest and arguably raddest V-Day deal in town: $15 for a bottle of Champagne, served with two straws. If you insist on eating, you can get the same thing with two meals for $40. Hubba hubba.
Sign up here for our daily NYC email and be the first to get all the food/drink/fun New York has to offer.
Jess Novak is a Thrillist contributor who divides her time equally between drinking Scotch and exploring New York. She'd love nothing more than for you to stalk her on Twitter and Instagram.