You know how your pants are always on fire, and you can never figure out why? Turns out, it's because you're a big, fat, dumb liar. Well, that ends now: here are 12 "facts" about NYC that you need to stop spreading immediately, since they're totally not true.
2. NYC has the best last call in the country
Except that it doesn't. Yes, bars are open very late, but legally they have to shut their doors by 4am. New Orleans and Las Vegas can easily top that with rules that allow them to close, well, never!
3. NYC has very little green space
Wrong! 19.5% -- or nearly a fifth -- of city land is dedicated to parks. That's the most in the nation according to the Trust for Public Land.
4. Egg creams have egg in them
Hahahahaha no. There's no egg in the regional specialty at all. Just seltzer, milk, and chocolate syrup.
5. New York is the Big Apple
Except that, well, it's actually not. The first recorded example of a city being called "The Big Apple" is of Los Angeles in 1920, in the Chicago Defender. It's thought that the term was just a way of referring to a big city. Too bad, so sad.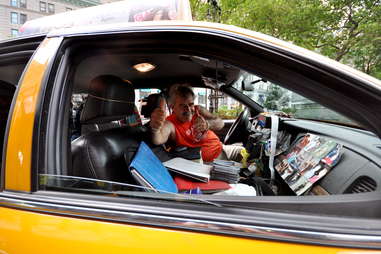 6. Hardly anyone in New York drives
Turns out that only YOU don't drive, because recent data suggests that around 44% of city dwellers across the five boroughs now own a car. So go ahead and buy a Tesla if you want. Then go ahead and spend the next few months trying to find parking for it.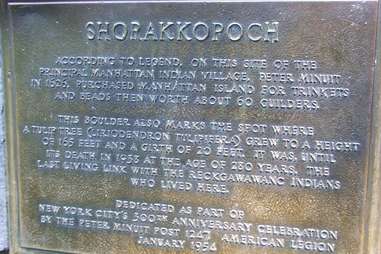 7. Manhattan was purchased for $24 dollars in beads
This one's a joke right? Modern historians have recalculated the actual price (~60 guilders) to be over $1,000 (some say up to $15,600) when you factor in inflation. Still a great deal, but not the same amount as what has lived on in one of New York's greatest myths.
8. NYC is not really a coastal city
And that's not really a true statement. NYC has 520 miles of coastline, which is more than Miami, LA, and SF combined.
9. NYC isn't a college town
And false. According to Bloomberg, NYC has more students (graduate and undergraduate) than Boston has people.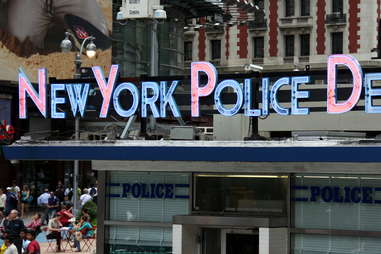 10. You will immediately be shot, stabbed, or mugged upon moving here
You should still have your head on a swivel but, in fact, NYC is one of the safest big cities in the country.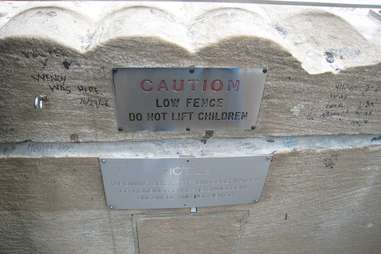 11. A penny dropped from the Empire State Building could kill someone
Don't try it, but this is BS.
12. There are alligators in the sewers
There definitely aren't. Right? RIGHT?!
Sign up here for our daily NYC email and be the first to get all the food/drink/fun New York has to offer.
Craig Nelson is a writer who enjoys pizza and the tropical vibes on that famously laid-back island of Manhattan -- the place he calls home. Follow along on Twitter and his blog Across 106th Street.