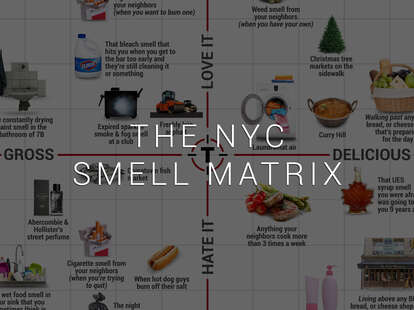 There's a never-ending barrage of sensation thrust upon you when you live in NYC, and at least 50% of that is weird smells (the other 50% is mostly car horns and getting splashed by things).
With so many competing smells, sometimes it's hard to tell the good from the bad, which's why we created this: The NYC Smell Matrix, wherein we plotted out all of NYC's smells using two axes -- one that measures love to hate and one that measures delicious to gross, because, as it turns out, there are a surprising number of nasty smells that we actually enjoy.
Keep scrolling for the full matrix and a closer look at each of the quadrants.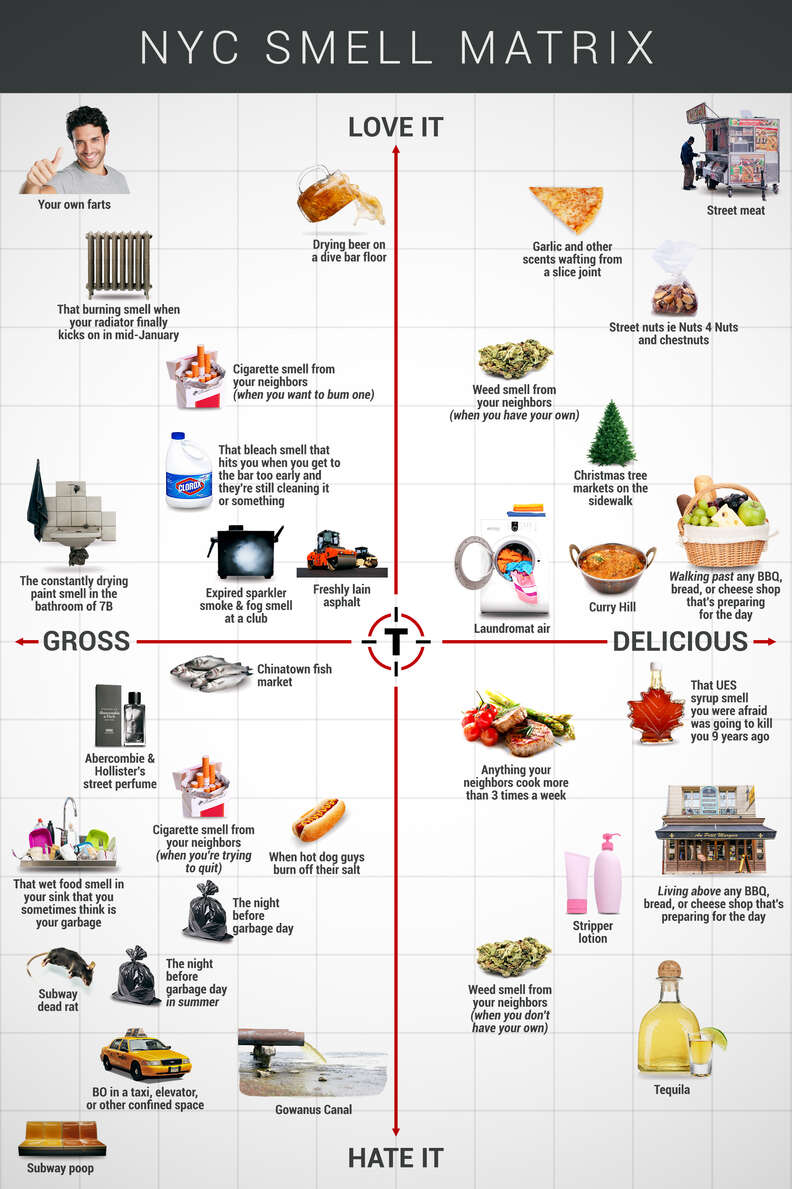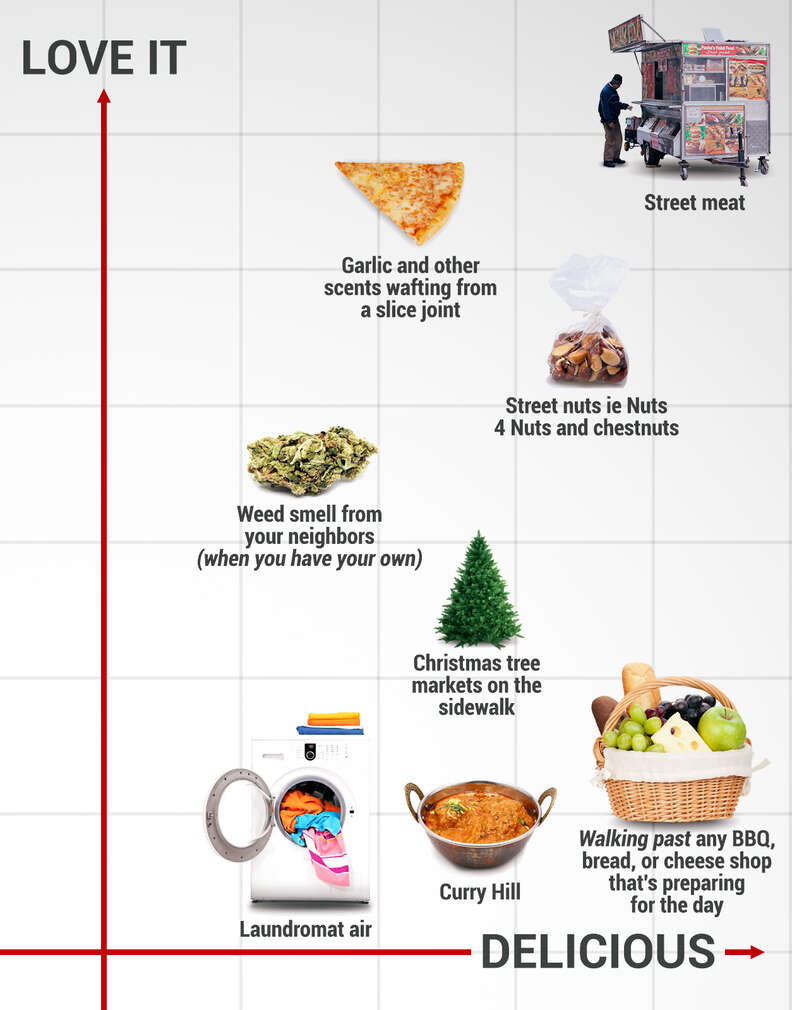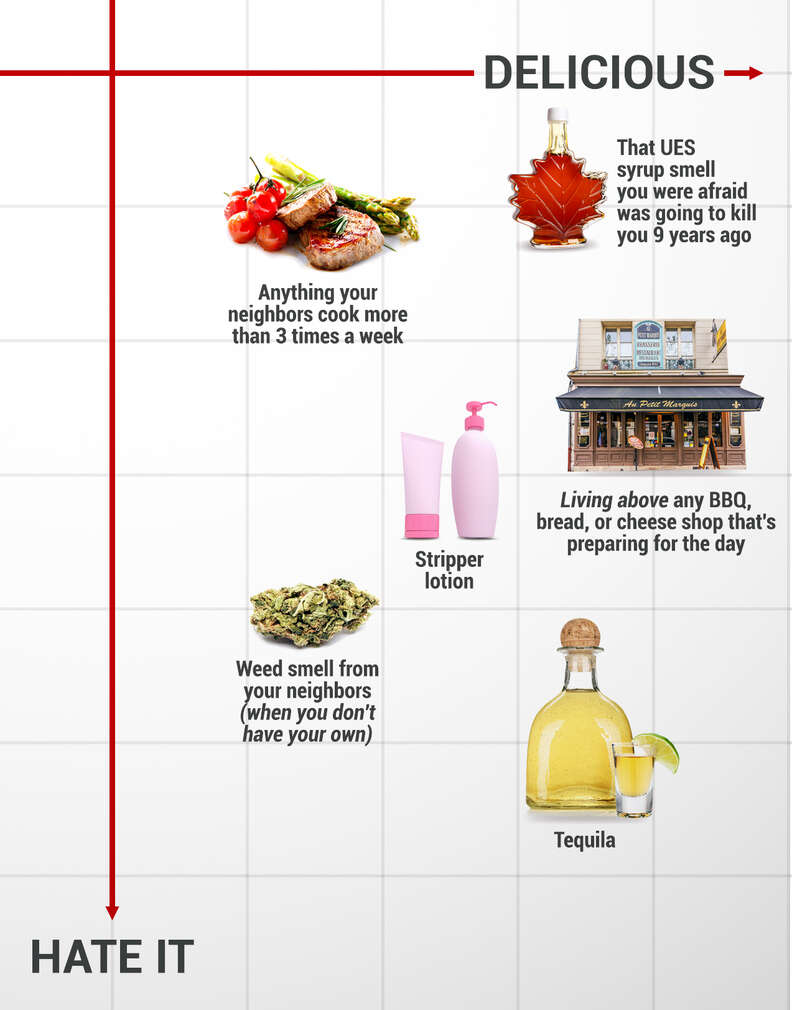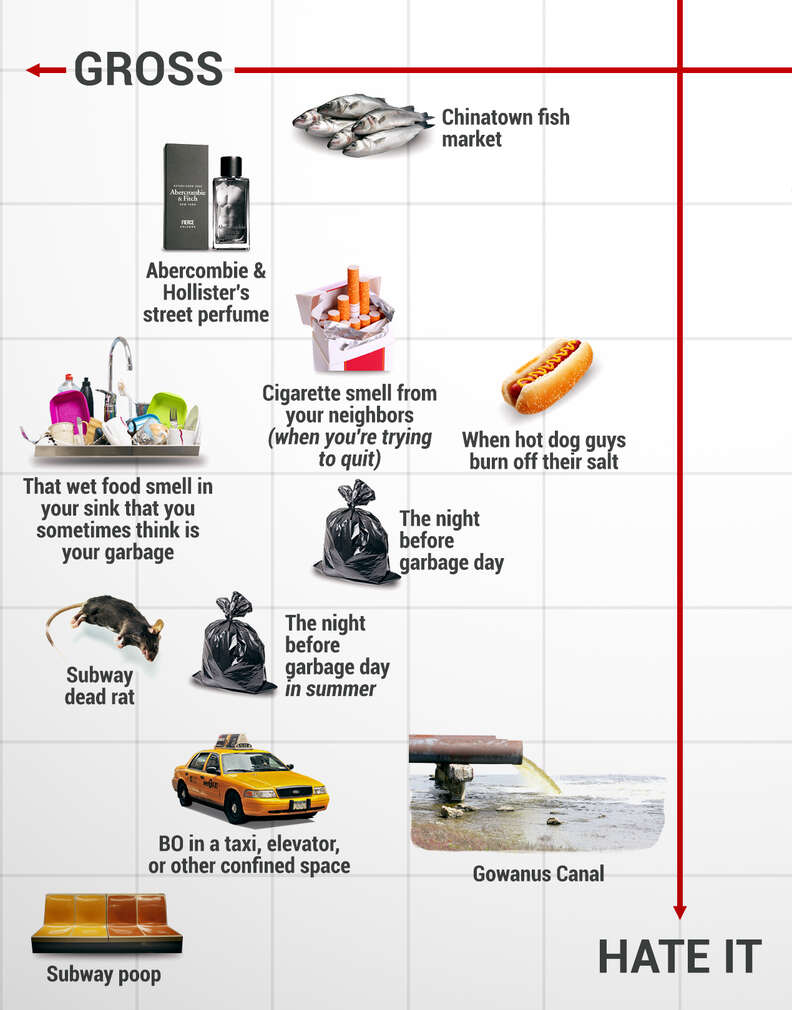 Sign up here for our daily NYC email and be the first to get all the food/drink/fun New York has to offer.
Andrew Zimmer is Thrillist's NYC Editor and he really enjoys the smell of dried beer on a bar floor. Follow him on Twitter and Instagram.