It's safe to say that after a brutal and seemingly endless Winter, you've earned Summer this year. And helping to ensure you enjoy it to the fullest, we've handpicked 12 Summer events to hit during those three weekends in between your friends' weddings and your girlfriend's friends' weddings.
What: BDOYL
When: June 21st
Where: Here's everything you need to know
It's the longest day of the year, and you're going to want to make the most of it, which's why we're throwing the second-annual Best Day of Your Life. The details haven't been announced yet, but if last year is any indication, you'll be glad you already have this in your calendar for when they are.
What: Nathan's Hot Dog Eating Contest
When: July 4th
Where: Coney Island
You know the deal: tons of contenders stuff their faces with as many hot dogs as possible, so take in the spectacle, a dog or two yourself, and maybe hit the beach.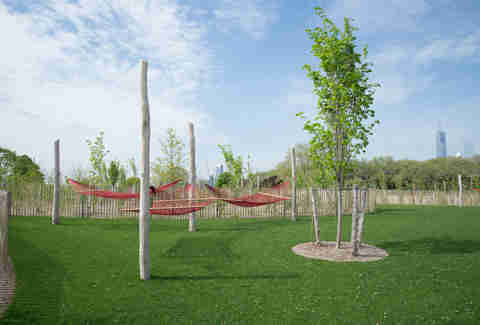 What: Check out the new goods on Governors Island
When: On an incredibly nice day when other people are out of town
Where: Governors Island
The island went through a substantial revamp over the off-season, which included a collection of new vendors like Sweet Chili from Top Chef finalist Lisa Fernandes, Mayhem & Stout, and DiSO's Italian Sandwich society, which you'll enjoy after working up an appetite from lounging around all day at the new "Hammock Grove".
What: Try one of the new ice cream spots
When: When you're feeling like you deserve it, or when it's very hot
Where: Morgenstern's Finest Ice Cream, Oddfellows, Ample Hills & Hay Rosie.
There's already a ton of great places to eat ice cream in NYC, but this Summer, we added/are adding a ton more, like Morgenstern's (where you can get craziness like Szechuan peppercorn) or the upcoming Hay Rosie, which'll have a tasting room in its ice cream factory.
What: Go on one of the city's many cruises/boats
When: When you need to remind yourself you live in a coastal city
Where: The various piers throughout the boroughs
There's Frying Pan of course, or a brand-new, three-decker lobster boat called North River Lobster Co. (which's as amazing as it sounds), or the venerable Rocks Off cruises, or The Water Table, or the Staten Island Ferry, or many, many more ways to take advantage of the fact the we live on the water.
What: Explore the city's rich rooftop bar culture
When: After work or during the day on a weekend
Where: Look up!
If you're drinking at a bar in the city this Summer, it may as well be on top of a building.
What: Brooklyn Cyclones or Staten Island Yankees game
When: July 2nd,16th, or 31st
Where: MCU Park; Richmond County Bank Ballpark
Sure, you could just go see the Yankees or the Mets, but do they have awesome promo nights like "Zombie Night" (Cyclones) or $0.50 wing night and Thirsty Thursdays (SI Yankees)? No. No, they don't.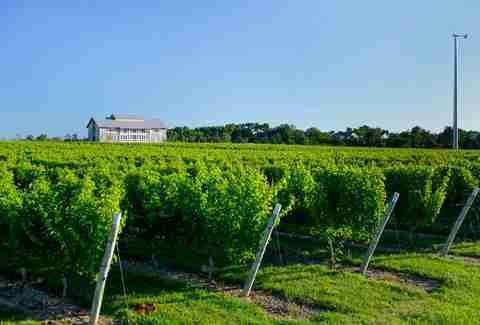 What: Sip it up at North Fork wineries
When: July 14-17th, or pretty much any weekend
Where: The North Fork of Long Island
Wine Camp is going down on the above July weekend, but really, you can plan a trip out there any weekend. Oh, and if you're more of a beer guy, get upstate for a brewery trip.
What: Electric Zoo
When: Friday, August 29th - Sunday, August 31st
Where: Randall's Island Park
The giant, electronic music fest is coming back to the city, and it's going to be insane. Headliners include Armin van Buuren and David Guetta. Also, the ladies.

What: Complete this outdoor drinking challenge
When: The whole damn Summer
Where: All over the city
We're guessing/hoping you've already started boozing it up outdoors this year, but if not, now's your chance to double down and hit up every single one of these places before Labor Day.
Andrew Zmmer is Thrilist's NYC Editor, and he's going to fit as many of these as possible into the one weekend he's not at a wedding this Summer. Follow him on Twitter and Instagram.