NYC winter is fast approaching and, if it's going to be anything like last year (Please. God. No.), the polar vortices are coming. If your job doesn't allow for a permanent relocation to Brazil (thanks a lot, job), here are nine (mostly) warmer-weather getaways that are all just a shorter-than-4hrs flight away from NYC.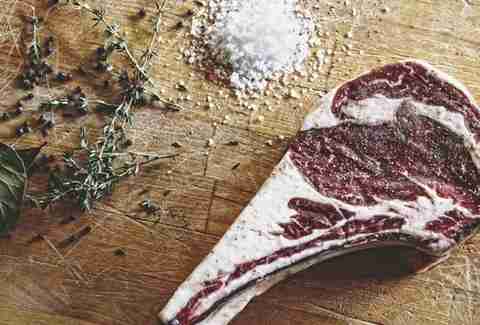 Beer and aged meats in Toronto
NYC>YTZ
Flight time: 1:25
Even though you're essentially escaping into a second winter, the trip to Toronto from NYC is the quickest on our list. Plus, everyone there is nicer. PLUS PLUS, if you bite the bullet and leave from Newark, you can fly Porter Airlines and land at Billy Bishop Airport in Toronto, which is smack-dab in the center of Downtown, and have instant access to an awesome restaurant scene (try Bestellen for the locker of aged meats, Beast for the brunch, and Grand Electric for bourbon and tacos and bourbon and tacos). Toronto's Ossington neighborhood is also jam-packed with bars (both of the divey and trendy variety), cafes, and boutiques, and, if you get there on January 31st, you can check out the Winter Craft Beer Festival.
Specter sightings in Savannah
JFK>SAV
Flight time: 2:10
Because you love a white porch and a pitcher of sweet tea and a giant weeping willow (you love those, don't you?!?), and the people of Savannah love ghosts and beer (they do?), book a flight to Georgia. Rumor has it that Savannah is one of the most haunted cities in America, which's why there are several tours devoted to phantom fantasies. Ones to consider are Tara Haunted Tours' Boos and Brews, a pub crawl of sorts, or Savannah by Foot's Creepy Crawl, which is "ranked number one by parapsychologists" -- it's basically like Bill Murray from Ghostbusters himself telling you to go. If you're into hags, shadow people, and conjuring things, be sure to check out Blue Orb's Zombies Tour.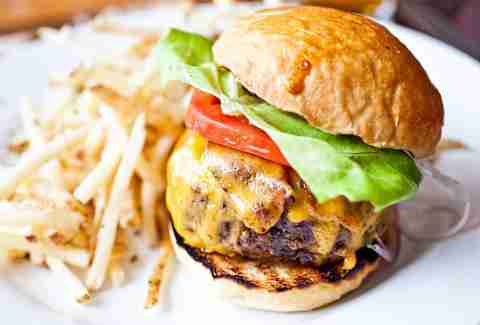 Bacon happy hours and food crawls down South
JFK>CHS
Flight time: 2:10
Two-hours is a perfectly reasonable amount of time to fly for a bacon happy hour. Allow me: The Macintosh, in Charleston, has a bacon happy hour in which there's an ever-rotating pork plate for you to consume, acclaimed by the James Beard Foundation, no less. Let that help kick off a massive food and booze crawl through the city that basically has to include stops for 1) Asian noodles at Two Boroughs Larder and Xiao Bao Biscuit, 2) sandwiches at Butcher & Bee, and 3) potent potables at High Wire Distilling, a craft distillery that turns out its own vodka, rum, whiskey, and gin.
Eat BBQ and then run it off in Nashville
JFK >BNA
Flight time: 2:20
Newbies to Nashville, TN can (and probably should) gorge themselves on BBQ and twangy guitars in this foodie-meets-country music capital (two suggestions: Jack's BBQ and Robert's Western World). But you're a New Yorker, and if you like country music it's probably a secret, and if you eat BBQ you probably go to spin class a lot. So try Nashville Running Tours, a group that takes visitors on guided group runs and personalized private tours, which allows you to indulge in the local fare, guilt free. Go ahead, you can eat that second piece of cornbread. Maybe you put some brisket on top of it... and some mac & cheese... shhhh I need a moment.
See the next hipster destination BEFORE the NY Times compares it to Brooklyn
JFK>BHM
Flight time: 2:35
Okay, they very well may have done that already (they compare everything to Brooklyn), but word has it that Birmingham, AL is the next destination for hipsters or whatever hipsters call themselves that isn't that. So catch up on the next rising Southern rock band at one of the local spots like Iron City or, if you prefer your culture in a glass (you're from NYC; you do), visit nearby Good People Brewing for a pint of a local microbrew or Dram for a massive collection of brown spirits.
Swim on Pig Island with actual pigs... yeah, that's right
NYC>NAS
Flight time: 3:10
Yes, you can go to the Bahamas and chill at Atlantis, or tan on the perfect beaches, or eat the fish fry. But that's obvious, and you don't need us for that. What you do need us for is finding places where you can go swimming with pigs. Pig Beach, aka Pig Island, aka Major Cay, aka Big Major Cay is a deserted beach in Exuma that's inhabited by a brood of swimming pigs. Pig folklore (aka, Wikipedia) says that they were dropped off on the cay many moons ago by sailors who wanted to cook and eat them, but the sailors never returned. (Thank God, because then we would have to swim without pigs. How is that fun?) Today, the pigs swim around in the water and tourists are encouraged to feed and swim with them. Please don't tell them about the bacon happy hour you just went to in Charleston.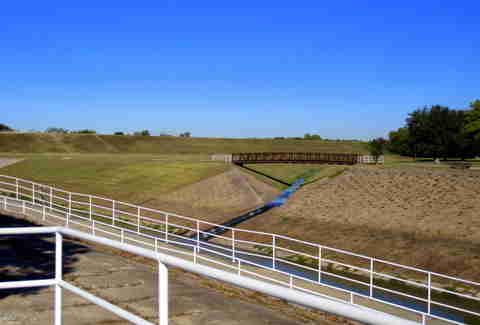 Coffee, dirt biking, and upcoming bands in Houston
JFK>IAH
Flight time: 3:50
This time it actually is Houston. (HYOUston, Not HOWston.) I know what you're going to say. It's Texas. But there are other cities in Texas besides Austin that can actually be cool. The outdoor enthusiasts will love Terry Hershey Park, a playground of 12.5 miles of dirt trails where bikers and hikers get down. If you're worried about missing out on buzz via a triple caff, skim foam, Guatemalan roasted, pour over, made-by-magic-gremlin coffee... fear not. Catalina Coffee is a hot spot for java guzzlers, and Blacksmith is one of the best coffee spots in the country, with perfectly sourced beans and occasional pop-ups serving things like smoked bologna tacos. Come on, you can admit you're intrigued. At night, head over to Warehouse Live, where artists you haven't heard of yet get their starts. Plus, it'll probably still be pretty warm there, like light-jacket warm, which sounds pretty nice right about now, doesn't it?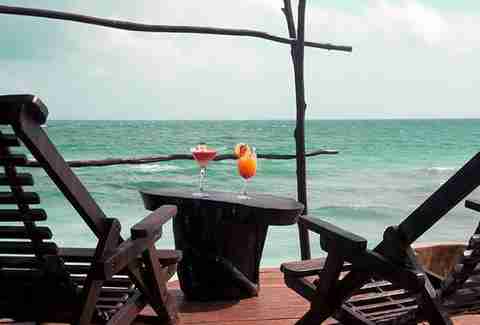 Heal yourself mystically... or bong beers
NYC>CUN
Flight time: 3:55
You could flabongo some beer, OR you could drive about an hour South of Cancun and hit Riviera Maya and Tulum, more exotic Mexican getaways beyond the body shot/keg-stand culture of Cancun (unless you're into that, in which case stay put). Embrace the indigenous Mayan culture in Tulum with a visit to a temazcal: an outdoor steam room with mystical healing powers that dates back a gajillion years (technical term). How it works: a volcanic rock is heated to a ridiculous temperature and placed in the center of an outdoor, igloo-like building to make a steamy, magical environment. Then it's time to get sweaty and toxin-free. It's the perfect way to detox before a night sipping (shooting?) tequila and munching on tacos. Maya Spa in Tulum has a great temazcal experience. And Señor Frogs has excellent body shot experiences.
Sign up here for our daily NYC email and be the first to get all the food/drink/fun New York has to offer.
Meagan Drillinger is a freelancer for Thrillist. She always wears slip-on shoes through security at the airport. Follow her on Instagram at @drillinjourneys