The 17 People You Will Meet on NYC Tinder
If you're single in New York (and sometimes even if you're not...) you've probably been on The Tinder. And while everyone is magical and unique in their own special, unicorn ways, the more time you spend swiping the more you start to see that their unicornness can be easily lumped into very specific groups. These are those groups.
"Every one of my friends is married but I'm not so I'll try Tinder" girl
You will not meet your husband on Tinder. I repeat... you will NOT meet your husband on Tinder.
Shutterstock
Bushwick artist (maybe porn star) girl
Her tastefully semi-nude photos are all black and white and really highlight her lower-back tattoo. There's a chance she does this for money.
 
Celeb guy
He's got his arm around Jason Statham in his main photo. All this does is bum me out that you are not Jason Statham.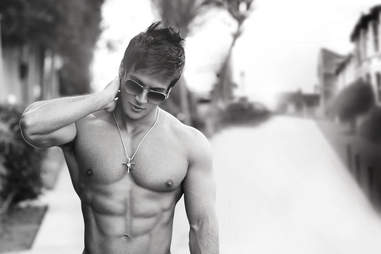 Shutterstock
Guy who thinks he is a model
I mean, maybe you actually are a model. But your pouty-lipped selfies and ruggedly handsome photos of you shirtless in jeans and work boots say you probably love yourself more than I ever could.
 
The girl whose friends control her Tinder
She's not the one swiping. She probably hasn't opened her Tinder herself in three months.
 
The guy with the bride
Um... is this you? What am I supposed to do with this?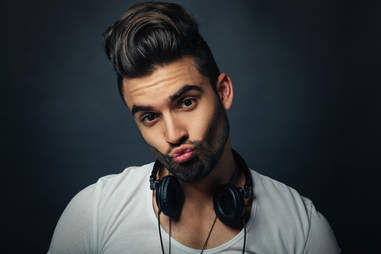 Shutterstock
DJ guy
This guy has headphones and is at a turntable in every blurry, shrouded-in-club-darkness photo. He lists a slew of bands you've never even heard of and could very realistically be fake. There's a chance he's sexy because he's got some facial hair, but truth be told the minute you say you don't technically hate Pitbull this show is over.
 
The guy who never wants to meet up in person
He's super aggressive about wanting nudie pics though.
 
The girl who never wants to meet up in person
Probably because you asked her for nudie pics.
Shutterstock<br /> &nbsp;
The "traveler"
Every photo has a cresting wave, a sunset, or a surfboard.
 
Selfie while driving person
So... you don't actually live in New York then.
 
Really long profile guy/girl
The essence of the app is "hot or not." And now you are not.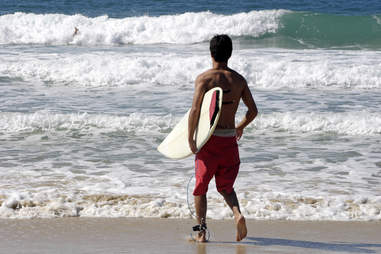 Shutterstock
Urban surfer guy
Sexy. Can't even argue a little bit. Just sexy.
 
The guy who lists his height
There's no way all of you are 6'2".
 
The girl who lists her height
And says you better be same or taller.
 
The guy with the tiger... still
Seriously? Pick a new animal. And no, not a fish.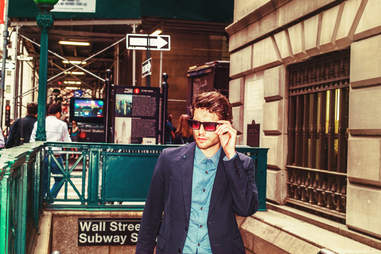 Shutterstock
"New to New York" guy/girl
Maybe they're just DTF... or maybe they really are looking for someone to show them around. Either way, swipe right! You, New Yorker, are about to blow their freaking mind.
Meagan Drillingeris a freelance writer for Thrillist and prefers to Tinder in the winter when there are fewer people on the street. Follow her on Facebook, Instagram, and Twitter at @drillinjourneys.