On his way out to Citi Field, the intrepid Sam saw it all: street tacos, sushi balls, and at least one gentlemen's club, where, much like at the ensuing game, nobody he wanted to score managed to actually do so.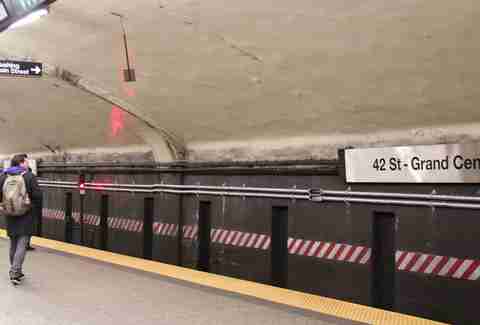 Unsurprisingly, Sam is the only one heading out to the game, but what happens next??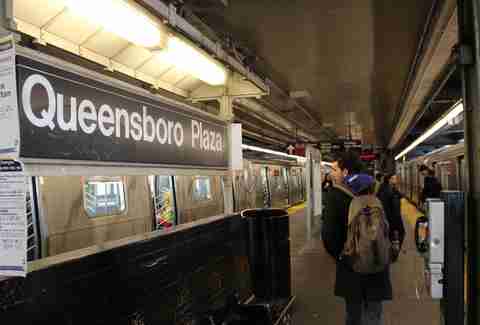 Where the strip club at? No seriously, where's it at?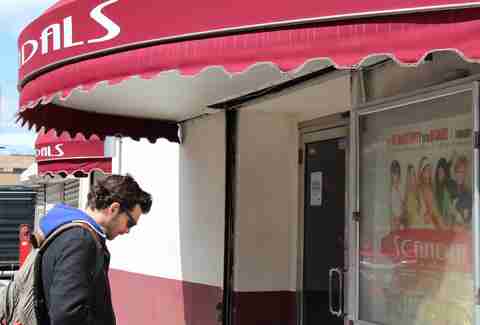 You should be ashamed, Sam, it's not even dark yet. But maybe Queensboro Plaza has some other box...
Without the cool paint job it would be much harder to smuggle handbags to Manhattan
Perfect, and this sushi place won't smell nearly as fishy! Let's head in...
Well, they're either really clean or foot fetishists (hopefully both!). But where has Sam put his balls?
Oh, that's where they are! Time to grab a tuna ball and head on to Woodside.
Well played shoeless art gallery, well played indeed, but I'm really looking for something in the carbomb department...
Ahhh sunny Woodside, TKTKTK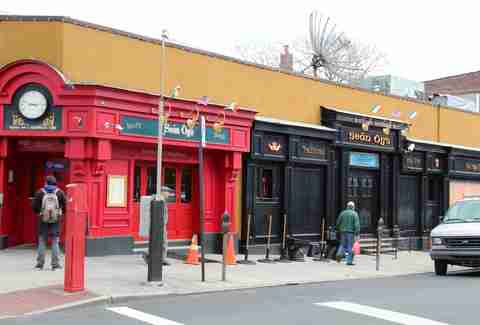 Perfect thanks Woodside! But is this the right one?
Sam is like the Goldilocks of Irish pubs: this one's too big...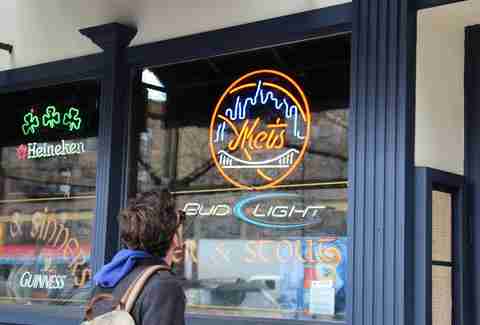 ...and this one's too small...
What's around this corner?
...but this one's juuuust right. Or it would be if only there were an old Irish owner...
Check! But all these car bombs are making Sam tired. Time to relax...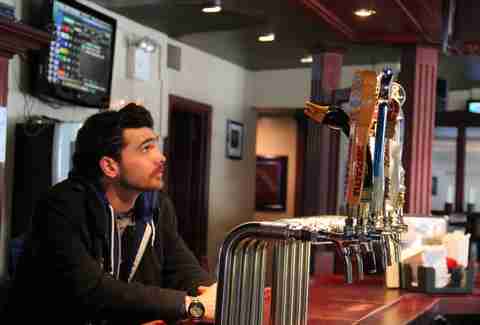 Typical, looking to a higher power.
Who the hell is that old guy and where are the ladies? This is stressful, but apparently Queens is THE place to relax...
Just chillin' with my underwater horse thing. Unfortunately, it's about time to head to Junction Blvd...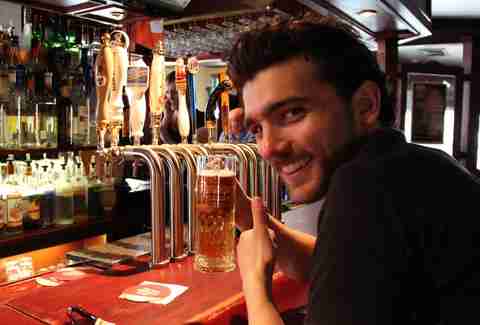 And it delivers, everytime.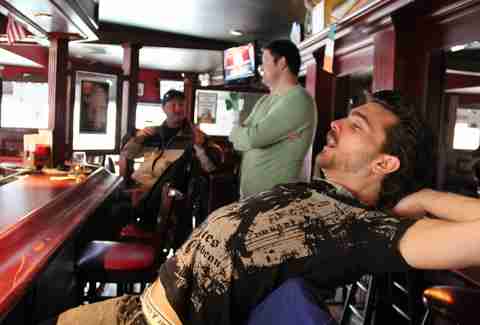 Sam needed a little more spring training
Throw in a little messin' with vegetarians, and it's time to scope the food truck scene
Typical Irish stout enjoyed thoroughly
Easy bro, this isn't a JackThreads shoot. Why don't you grab a taco?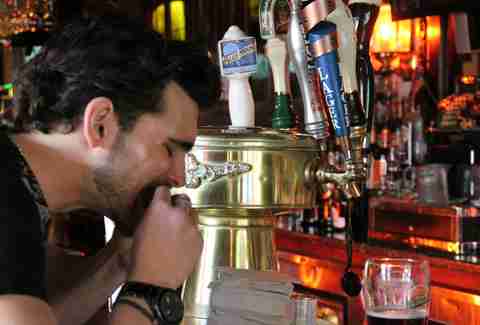 Typical Irish hot wings...
One dollar tacos taste better if you eat them in one bite. Now what's a taco-parched man to do?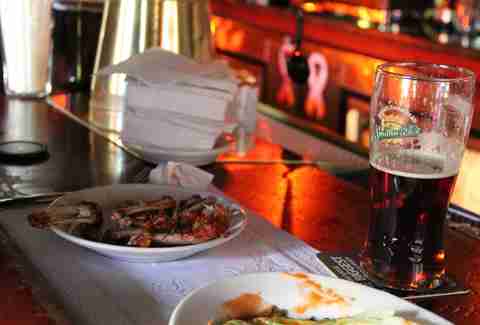 Savor the flavor of Sabor, of course! What's to drink?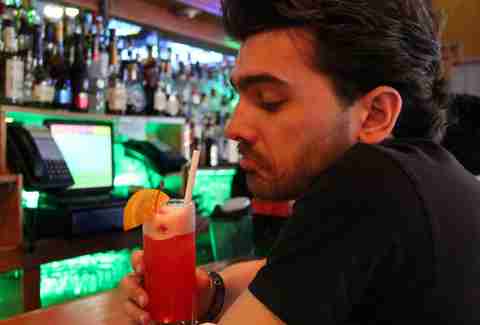 Well now that Sam's slaked, there's only one thing left to do...
Head to the game! Hey, Sam may be the only person to celebrate here this year.
Sam is impressed/in love with the black and tan
Scared away by the kid's dirty look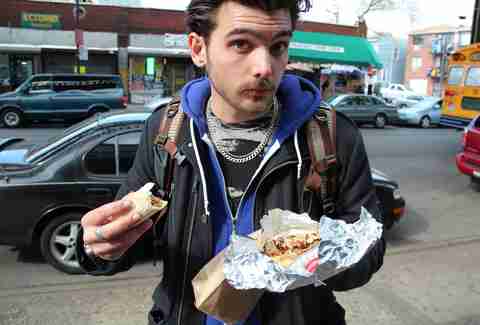 Sam thinks they're OK anyway
Reading by the glow of the bar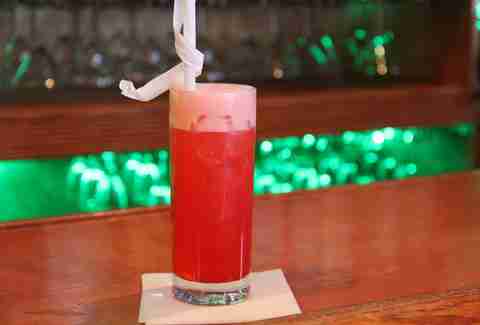 How about something that glows are much as the bar?
Careful you don't want to go home with her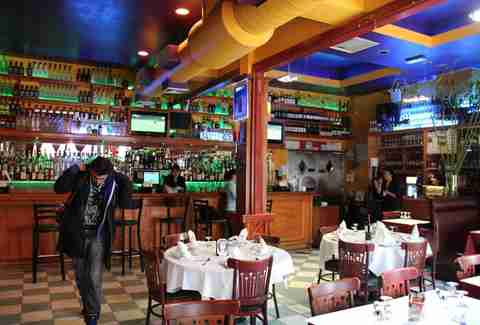 JK we know you're not going home with anybody