The fresh earth beneath your feet, the crisp air in your lungs, the bees buzzing and the birds chirping -- there's nothing better than getting out of the city for a scenic hike. And there's nothing worse than having to share a beautiful trail with a bunch of loud people talking about the crazy season finale of that show you haven't finished.
 
The good news? There are a handful of less-trodden trails under two hours from NYC that supply all the stunning waterfalls and foliage you need, minus all the chatter. These are the best semi-secret hiking destinations to hit on your next trip.
Recommended Video
Please Don't Hang Up: The Best Things to See, Eat, and Do in Seattle, WA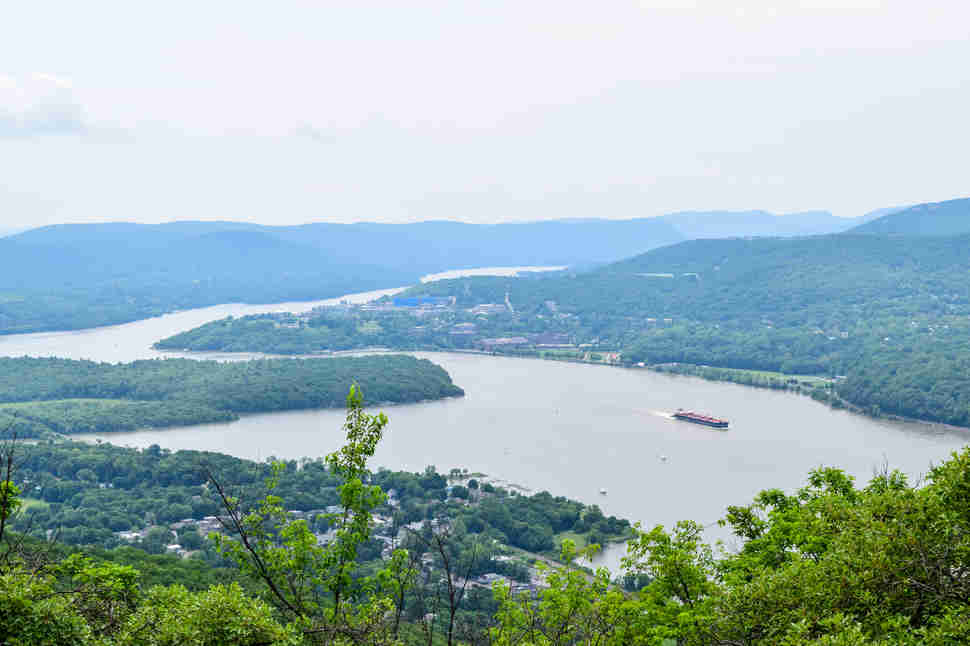 Cold Spring
Distance from NYC: 64.7 miles; ~ 1.5 hours driving
Hike distance: 5.8 miles
Bull Hill's Breakneck Ridge neighbor might get more attention, but having to go at someone else's pace on a congested trail isn't ideal. Besides, this hike has just as many kick- (your-) ass sections and gorgeous views of the Hudson Valley. And it's a breeze to get to from Cold Spring, where The Pig Hill Inn offers charming accommodations and a continental breakfast to-go for those who want to get an early start and picnic at the summit.
Cragsmoor
Distance from NYC: 85.5 miles; ~ 1 hour 40 minutes driving
Hike distance: 4.5 miles
The thing about a place like 23,000-acre Minnewaska State Park Preserve is that there are always secret spots left to be explored. The Loop Road to the Ice Caves is tucked away in the highest section of the Shawangunk Mountains. The hike takes roughly 2.5 hours and offers a 270-degree panorama, in addition to a naturally chilled cave and surrounding maze of staircases, narrow passageways, and intricate climbs.
Ossining
Distance from NYC: 62.2 miles; ~ 1.25 hours driving
Hike distance: 12 miles
A go-to hike for Traverse Outfitters owner Avi David Edelson, the Briarcliff-Peekskill Trail begins on a path near an active shooting range, so don't be alarmed by the gunfire slicing through the silence -- which you'll soon have again (the silence, not the echoing bullets) as you make your way north through a peaceful landscape offering some of Westchester's most stunning views. Follow the green diamond trail blazes until you ultimately reach Peekskill, where you'll take the train home, but not before indulging in a refreshing pint of Skills Pils at Peekskill Brewery.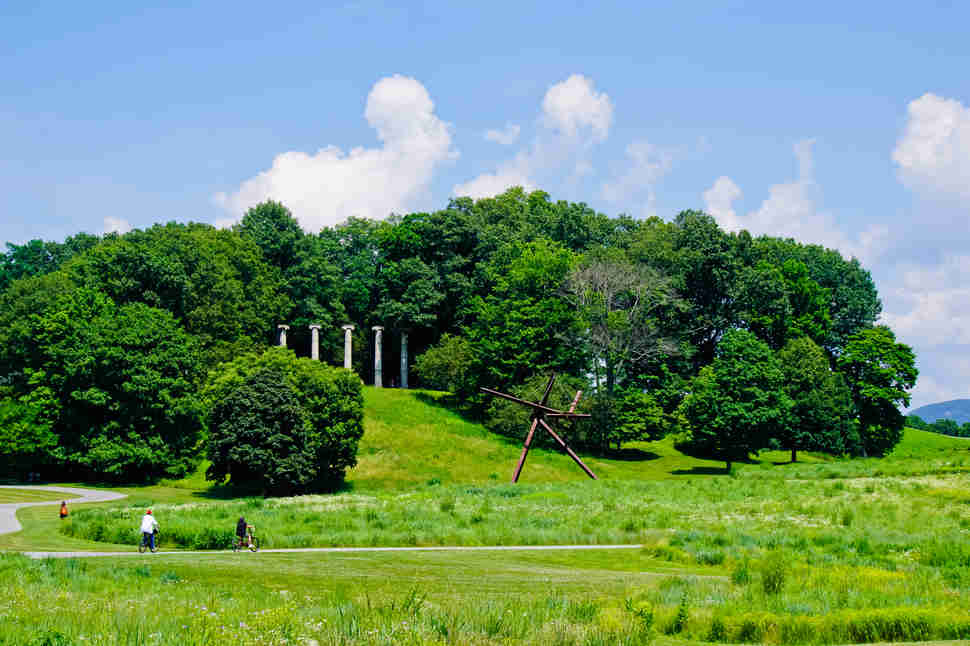 Cornwall-on-Hudson
Distance from NYC: 62.6 miles; ~ 1.5 hours driving
Hike distance: 3.5 miles
A stone's throw from the open-air museum Storm King Art Center, the Butter Hill/Stillman/Bluebird Trail Loop in Storm King State Park offers an adrenaline rush as you scramble up steep slabs of billion-years-old granite and maneuver along paths that are well-marked, yet exposed to sheer drop-offs. Creepy caves; thrilling climbs; and panoramic views of mountains and the Hudson River are among the highlights of this three-hour hike.
Highland
Distance from NYC: 79 miles; ~ 2 hours driving
Hike distance: 2.5 miles
Though you could do all three of Franny Reese State Park's easy trails in one morning, you'll find no reason to rush through the 251 acres of verdant woodlands. Walk the shaded paths that wind around ruins of an 1860s estate and down to a bluff overlooking the river, the Mid-Hudson Bridge, the town of Poughkeepsie, and the Walkway Over the Hudson -- the world's longest pedestrian walkway. The park may only be an hour and a half from Manhattan, but consider spending a night at Buttermilk Falls Inn, five minutes up the road, where the hearty breakfast is the perfect way to fuel a day of outdoor adventure.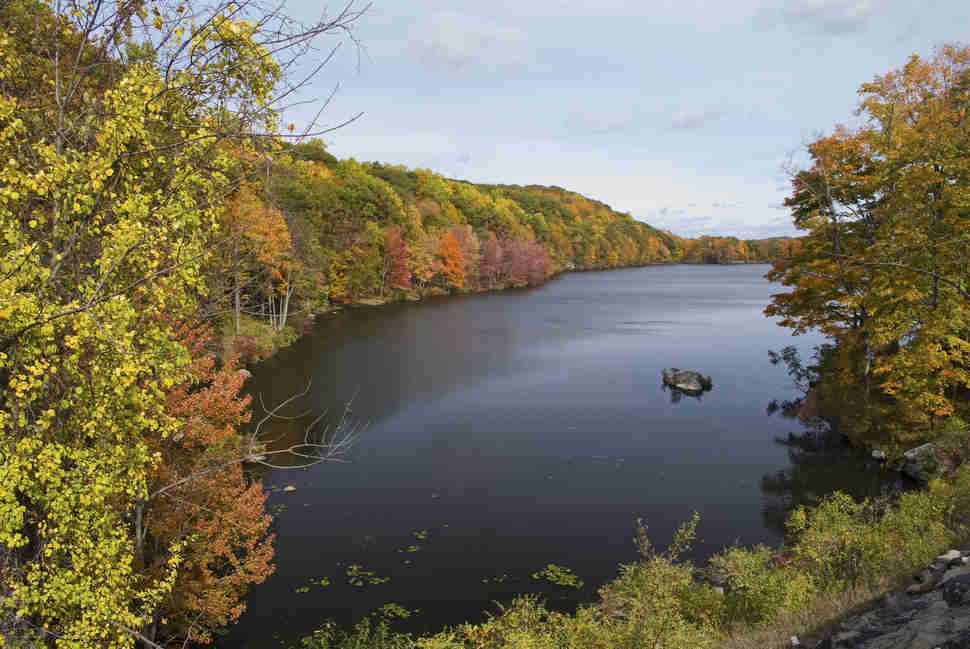 Orange County
Distance from NYC: 43 miles, 1-hour drive
Hike distance: 8 miles
Part of the 200+ miles of hiking trails in Harriman State Park, Black Mountain Loop is a surprise-laden adventure for those willing to suffer a little to feel like they're the last people on Earth. The first part of the hike includes more than 800 vertical feet of climbing up Black and Letterrock Mountains, but it's seriously worth it for the panoramic views, eclectic terrain, and chance to experience the white-blazed Appalachian Trail. After working your way through pine forests, over moss-covered roads, stone walls, bridges, wide streams, and around the haunting remnants of the Spanish Silver Mine, reward yourself with a local craft brew and a warm pretzel at Seven Lakes Station in nearby Sloatsburg.
Orange County
Distance from NYC: 51 miles; ~ 1 hour 24 minutes driving
Hike distance: 7 miles
Channel your inner Bear Grylls as you climb up a rocky ridge along this challenging stretch of the Appalachian Trail on Bellvale Mountain, where breathtaking views of Greenwood Lake and Sterling Forest await at Prospect Rock, the highest point of the AT in New York. When you descend and reach the New York-New Jersey state line, write your name in the trail register, where you might spot OutdoorFest founder Sarah Knapp, who counts this among her favorite public transit-accessible hikes. Afterwards, make sure to grab a scoop of homemade ice cream at nearby Bellvale Farms Creamery, or if you need something stronger, a drink at the Warwick Valley Winery & Distillery instead.
Fire Island
Distance from NYC: 59.6 miles; ~ 2 hours driving, plus the ferry
Hike distance: 10 miles
Far from the underwear parties at the Ice Palace in Cherry Grove, Fire Island National Seashore offers a different kind of wild. No cars are allowed past the ferry dock, so you can either drag a cooler for a few minutes to the family campground (nestled beside the high dunes, New York's only federally preserved wilderness) or trek along the beach for a sandy-toed 5 miles. At the tip of the eastern zone you'll find a seemingly private camping adventure -- even in summer -- in Long Island's coolest backcountry. Just be sure to make a reservation, check in at the visitors center, and steer clear of Long Island's precious dunes.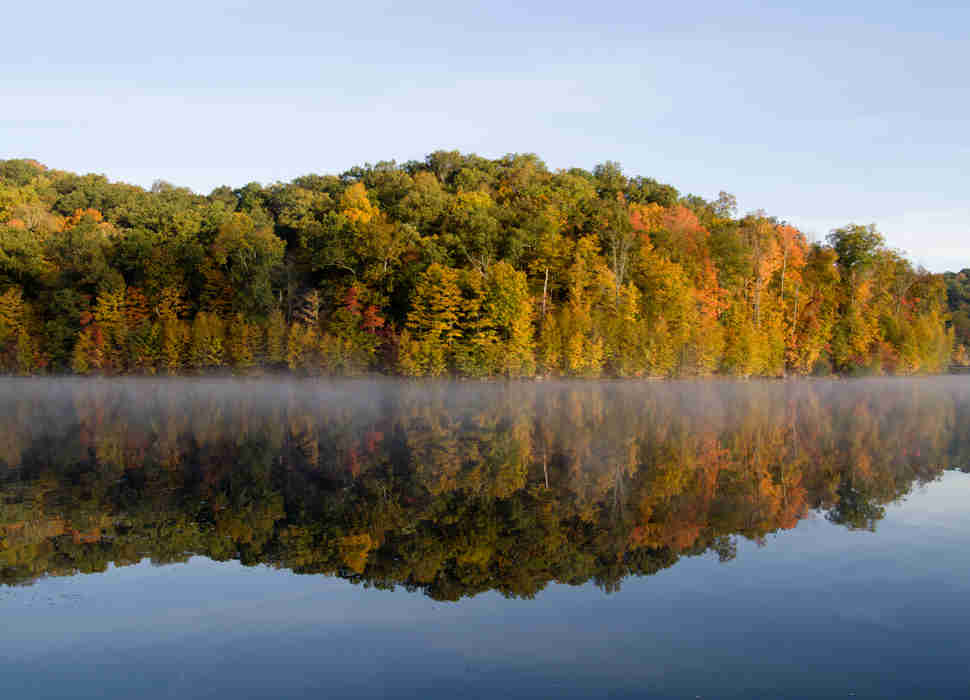 Vernon Township
Distance from NYC: 50 miles; ~ 1 hour 25 minutes driving
Hike distance: 2.9 miles
This route's true "wow" moment comes once you've summited 1,470-foot-high Wawayanda Mountain, but with its expansive hallowed views across New Jersey, the entire out-and-back Stairway to Heaven trail is full of unexpected twists: There's a suspension bridge, wildflower fields, cow pastures, and curvaceous boardwalks, and a rocky, thigh-burning-steep climb that you'll want to do all over again the next weekend.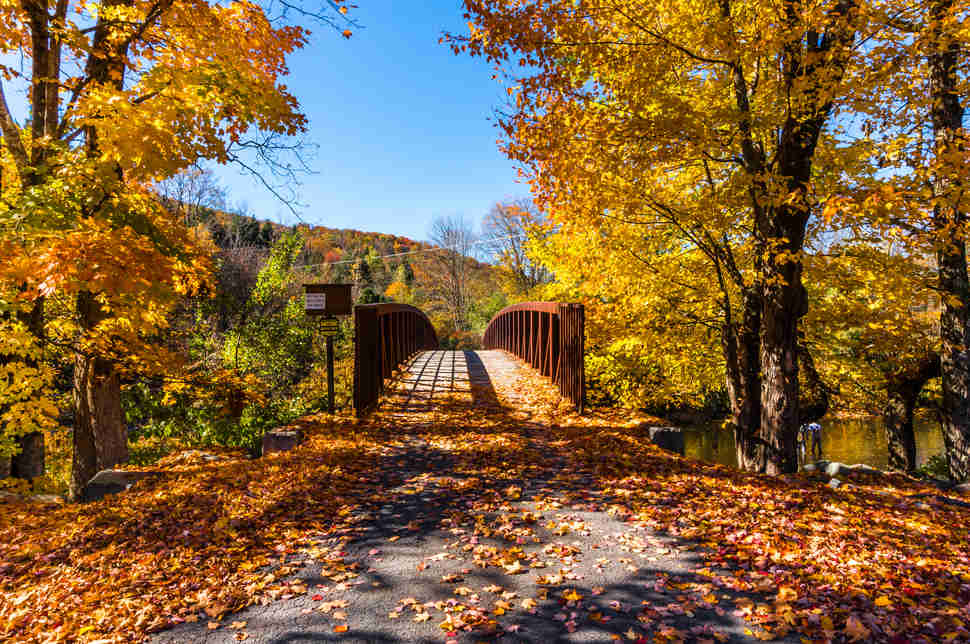 Sullivan County
Distance from NYC: 90 miles; ~ 1 hour 40 minutes driving
Hike distance: 4.6 miles
If you don't mind constantly looking over your shoulder for black bears, the Denton and Mullet Brook Falls trail is a hike worth undertaking. Inside 4,881-acre Neversink Unique Recreation Area, where the 60-mile Neversink River is considered to be the birthplace of American dry fly fishing, this relaxing trail promises not one but two waterfalls, plus bobcat footprints, spotted salamanders, bald eagles, and zero humans. Whether you choose to go whitewater-paddling through the Neversink Gorge or simply soak in the silence of the lush floodplain forest, be sure to grab a post-hike beer at this hidden brewery.
Sign up here for our daily NYC email and be the first to get all the food/drink/fun New York has to offer.