We're officially halfway through Summer, and you know what that means: it's been 47.5 days since June 21st. Oh, and you've got some serious work to do.
That's why we put together this ultimate second-half-of-Summer guide, loaded with everything you've gotta do before September 22nd hits -- whether it's drinking at rooftop bars or downing all of NYC's best lobster rolls. Let's get to it!
We found EIGHTY of them in 23 different neighborhoods across NYC, and they're stocked with everything from beer sheds and shotskis to mac & cheese cupcakes (seriously????) and dope brunches.
Coming up throughout the five boroughs: Groundhog Day, The Shining, Big, The Royal Tenenbaums, Ghostbusters, Skyfall, Hoosiers, and The Big Lewbowski. The Thrillist reader abides.
Remember when your parents said you weren't "goal-oriented"? Suck it, Mom and Dad.
Three of them are on boats. One of them has a Bayside Tiki bar. All of them are where you wanna be drinking right this very second.
There are exactly seven Summer weekends left. Multiply that by two weekend brunches, carry the three, divide by hours in the day, subtract the square root of bacon, and... yeah, this seems doable.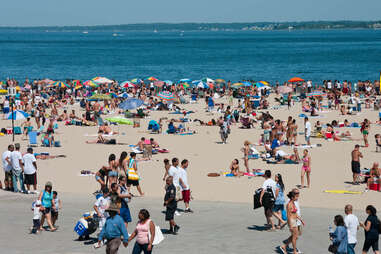 Especially the one you can seaplane to.
Right after you finish making all of your spreadsheets (or whatever people do at regular jobs that don't let you drink at your desk).
Our guide above should help. Actually no, it'll definitely help.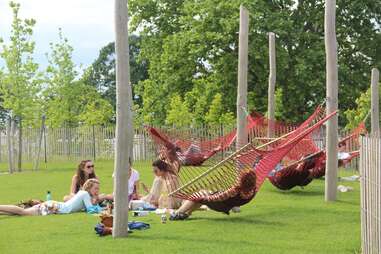 Then actually do Governors Island like a boss -- a hammock-laying, surrey-riding, maple grilled-cheese-eating boss.
Grant Marek is a Thrillist Senior Editor, and he's pretty sure that's the only kind of bosses there are. Tell him which rooftop he should meet you at on Twitter.