Are you having sex this weekend? Going on a date? Both? (JK, this is NYC.) Then check out the best of our Sex on Friday column, where you can learn how to join the spanking club in NYC, get a zillion date ideas, or pull off one last romp at the only nude beach near NYC before the crinkly leaf-covered hands of fall wrap you in totes cute cable knits.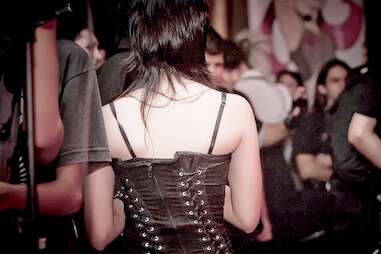 The 12 Rules to Surviving an NYC Sex Party
When you move to New York, no one really tells you that you might have to survive a sex party. There are plenty of tips on how to enjoy Mission Chinese, or pick which neighborhood you live in, or fight through a 25-minute delay at Queensboro Plaza, but public sex? Mom left that one out of the "good luck in New York" speech. READ MORE...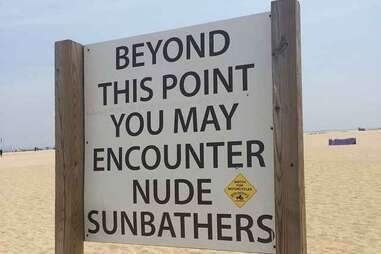 A Field Guide to the Only Nude Beach Near NYC
There aren't too many things we can tell you about a nude beach. It's... pretty self explanatory. What we CAN tell you is that there is definitely 100% a nude beach less than an hour from New York City and it's definitely 100% something you should visit before summer is over. READ MORE…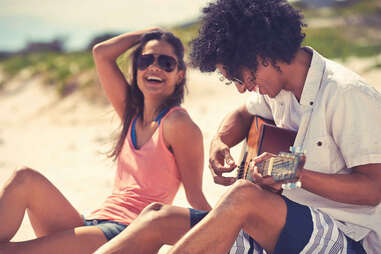 There Are Only 8 Types of NYC Relationships. These Are Those 8 Types.
Trying to define your relationship in New York is like trying to decipher the weekend subway reroutes. It's exhausting, confusing, and you end up getting lost AF anyway. Fortunately, I've pulled together this handy decoder guide for you as you try to navigate what you two "are," exactly. Because "single" and "not single" just won't cut it in this city anymore. READ MORE…
There's a Secret Door to a Sex Club in an NYC Apartment Building
A nondescript "door" in the middle of an apartment building's lobby with no knob and no real reason to be there. We know what you're thinking -- it probably goes to the super's office or a maintenance room. Because that's what I thought. Wrong, it leads into a darkly lit, decades-old swingers club. READ MORE…

In Search of NYC's Mythical Roving Underground Strip Club: Saint Venus
Much like ancient Greece and Rome, New York City is also steeped in folkloric myth, from rent-controlled apartments, to seedy old Times Square peep shows, to all manner of secret bars, restaurants, and train stations. And then there's the Saint Venus Theater. READ MORE…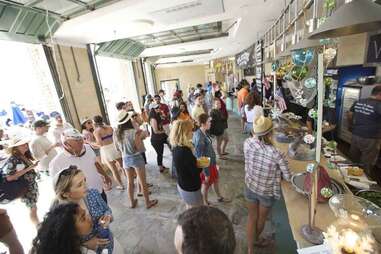 12 NYC date ideas for summer
Dating in New York in the summer is great because it's not dating in New York in the... winter. But also because you get to do wonderful things like be outside and wear less clothing. Do all of this before it's too late. READ MORE…

35 great NYC date ideas, sorted by commitment level
Everyone's looking to get something different out of dating in NYC, whether it's a date that'll lead to The Sex, or a date that'll lead to The One... or a date that'll lead to The Sex. Well, we're here to help you find whatever it is you're looking for: here's a list of 35 kick-ass NYC date ideas sorted into six different endgames. READ MORE…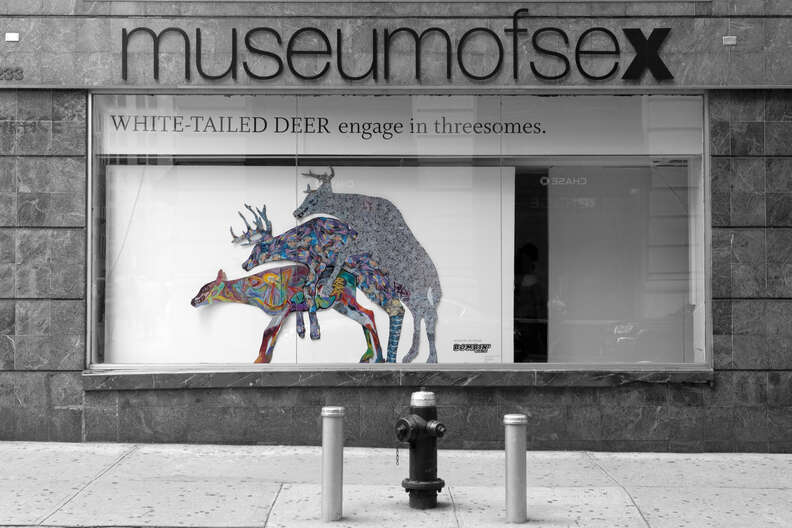 8 Places for Underground Sex Stuff in NYC
Even after mastering all the positions and watching all the porn, sex in JUST the bedroom (living room, bathroom...) can sometimes get a tad, well, boring. And once the sex is boring, it's a short road to date nights of His and Hers sweatpants and a binge-watch-a-thon of the 54th best HBO show. Fortunately we live in New York, where "boring" is as feared as C-rated restaurants. READ MORE…
Where not to meet people in NYC
It's not easy to find love at a New York City bar, but what you can easily find is someone to go home with at 3am. When it comes to bars in New York, not all are created equal when it comes to go-home-with-iness. So, just so we can all get on the same page, here are the nine bars never to go home with someone from. READ MORE…
Sign up here for our daily NYC email and be the first to get all the food/drink/fun New York has to offer.
Andrew Zimmer is Thrillist's NYC editor and he's never been kissed. Follow him on Facebook and Instagram.