These Stunning Aerial Photos Make You Remember NYC Is Beautiful
You know those glimpses of the Manhattan skyline you get from a window seat on a JFK-bound evening flight? The views that remind you why you love New York and always will, no matter how much of your paycheck goes to rent or how garbagey it smells here sometimes? Because dammit this place is beautiful.
Pulitzer Prize-winning photographer-cum-director-cum-DP Vincent Laforet recently dangled, camera in hand, from a helicopter 7,500 feet above the New York City skyline, and the results are spectacular.

Laforet's project, Gotham 7.5K, showcases the bird's-eye skyline at night, lit up like a thousand Technicolor veins and arteries. (Or if you're Laforet, who was inspired by psychology, like synapses of the brain.)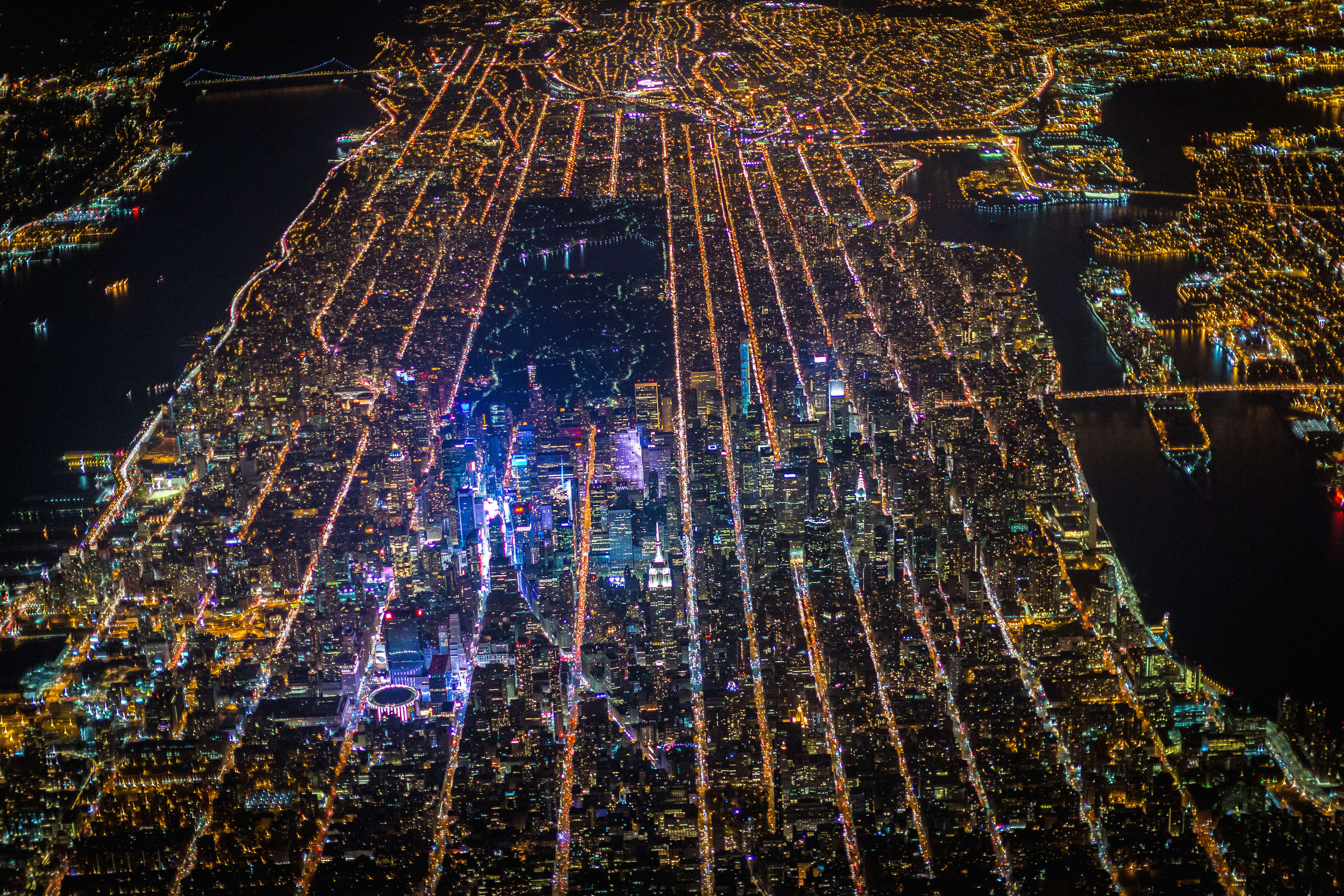 In previous decades, the New York skyline used to contain mostly white light, with only a few dashes of color mixed in, but the NYC of 2015 shows of a full spectrum of colorful lights that didn't exist in the city even as recently as the early 2000s, when Richard Berenholtz documented it.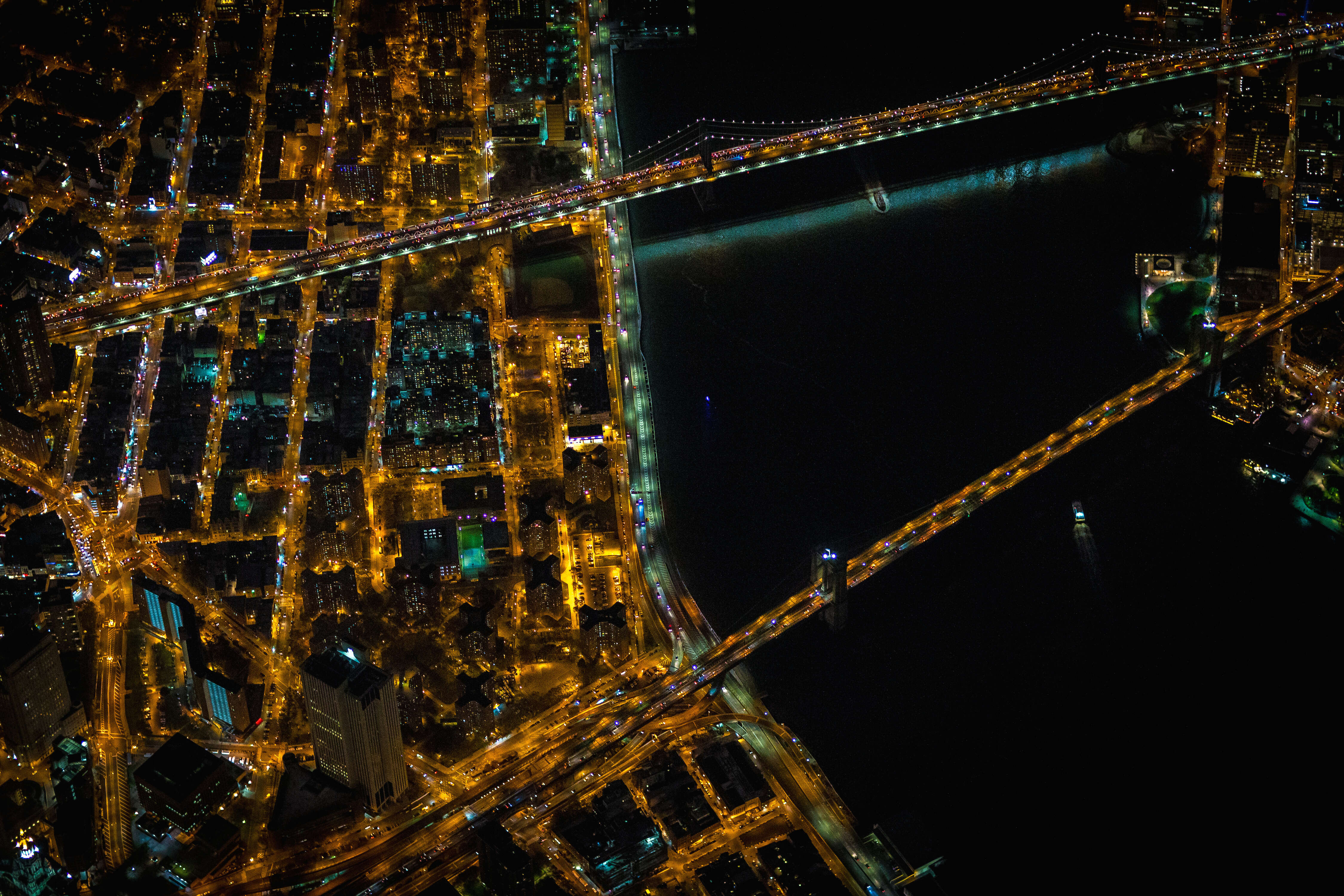 So yeah. In addition to being pretty nice to look at, we have a feeling these photos are this generation's Brooklyn Bridge, NYC.

Not only is the colorful subject of the photos a supremely contemporary representation of the city, Laforet's project utilized technologies that would have never been possible in bygone eras. The helicopter flight required not only the chopper -- from which a harnessed Laforet hung precariously over Central Park, Midtown, and Lower Manhattan -- but special clearance to fly at 7,500, high above all commercial air traffic and significantly higher than standard regulations permit.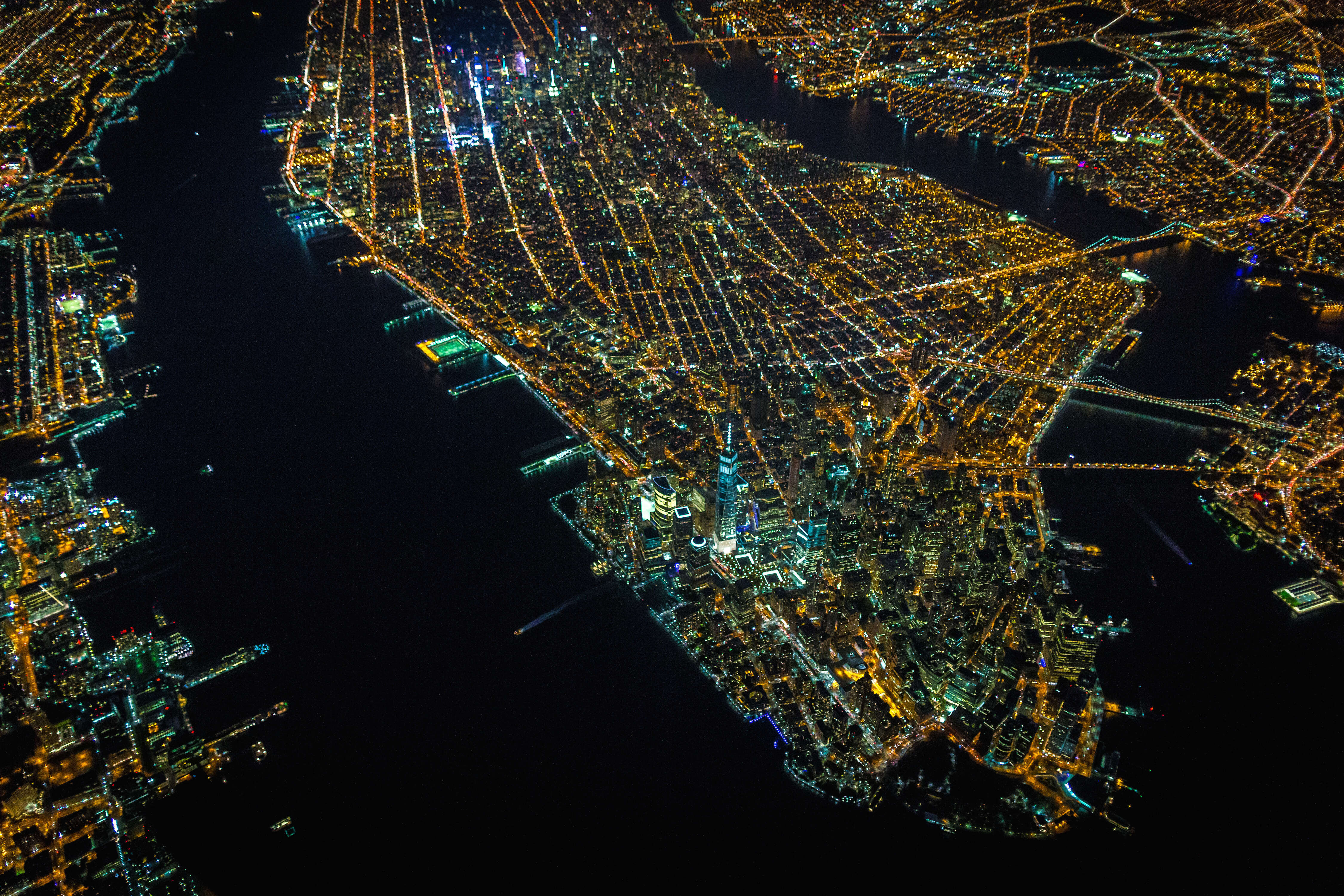 To capture the photos, Laforet needed a sophisticated camera that hadn't existed until the last decade -- with a high ISO (to shoot in darkness) as well as a rapid shutter speed (to counter the helicopter turbulence).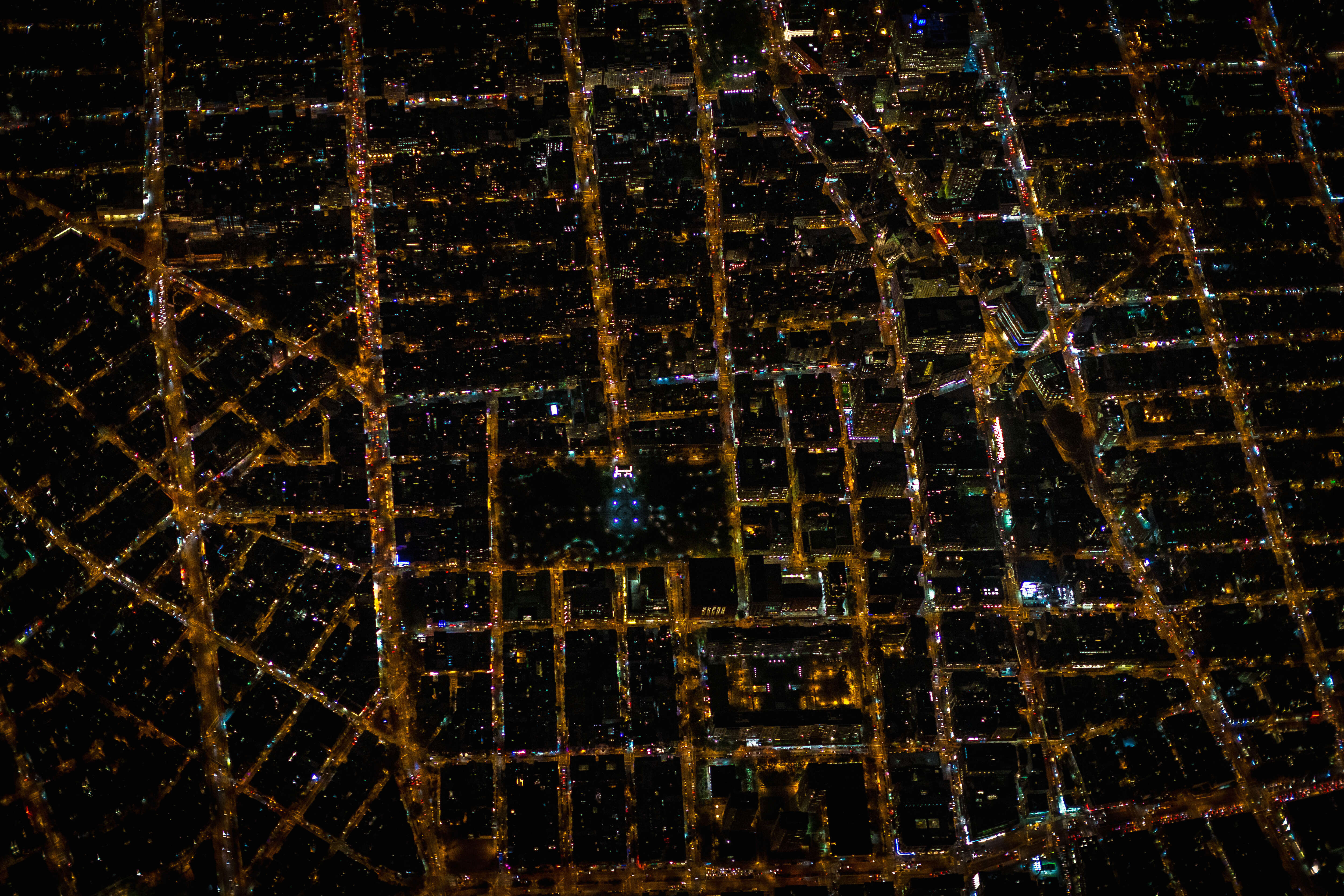 We just want to stare at these already-iconic photographs all day.