Eventually you're gonna knock off everything you need to do on that NYC bucket list, and when you do, here's a little something to keep you goal-oriented in the summer: a Hamptons bucket list, stacked with 27 things you need to do before you head to the big pool party in the sky.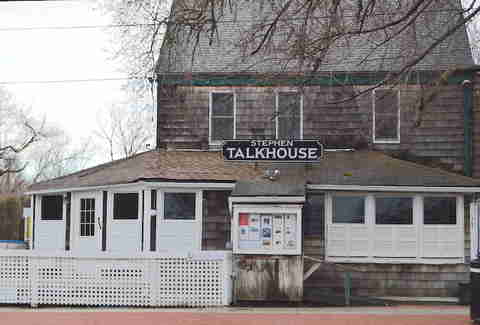 You know it's going to be good when Paul McCartney, Crosby, Stills & Nash, and Van Morrison have all played under the same roof.
2. Picnic at Georgica Beach
Pick up supplies at Madeline Picnic Co. and drive to Georgica Beach in East Hampton, which's way more exclusive than the ever-touristy Main Beach.

3. Paddleboard on Three Mile Harbor during either a sunset or a full moon
Even if you haven't reached that point where you can master the bridge pose on the board, you can still take in the sights with guided sunset and full-moon paddles.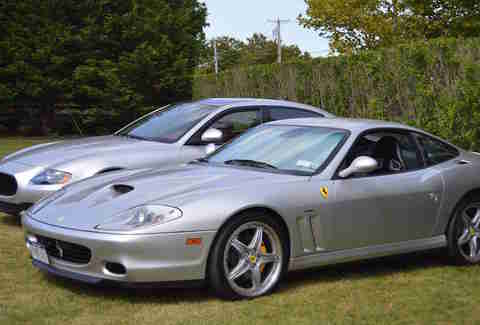 It's something you've always wanted to do anyway, so why not do it in the summer playground of the rich and famous? Bonus: you'll fit in perfectly!

5. Eat an ice cream sundae at Bridgehampton Candy Kitchen
Two words: Butterscotch. Sundae.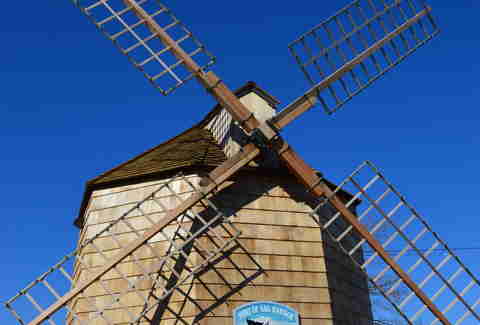 6. Instagram all the windmills
This is probably going to be the hardest thing to pull off, because while you can find at least one in almost every town, very few know where to find them all since some are attached to private homes.

And make sure you're wearing your best fitness apparel, 'cause everyone else will be.
8. Check out all the massive mansions on Lily Pond Lane
Ponder whether or not you could afford to pay even just the electrical bill for one of them. (Spoiler: you couldn't.)

9. See a performance at Guild Hall
Buy tickets at least two weeks in advance, and at least 92 weeks in advance if Alec Baldwin or Matthew Broderick is headlining.
10. Do a lobster roll crawl
You don't have to try every lobster roll (you should, but you don't have to), but you 100% do need to hit up as many seafood joints as you can in one day. Sit-ups the next day: optional.

11. Attend a white party
And don't just wear white pants and a white shirt, you're going to DIE dude, go all in: white shades, loafers, fascinators, belts, top hats, canes, watches. H-to-T guys, H-to-T.
12. Spend the night at The Maidstone
Get treated like (Swedish) royalty and stay in one of this 150-year-old boutique's 19 uniquely designed bedrooms/suites inspired by a Swedish celebrity.

13. Do the sushi tasting at Sen
Yes, even if it means bearing the hour-plus wait. And spending all your money (and some of someone else's).
AKA, the only place in the Hamptons to unleash your inner Francophile.

15. Try the best self-serve frozen yogurt EVER at Buddhaberry
And get lost in its array of endless toppings. Strawberry crackle and hemp hearts, anyone?
Especially at night, when the neon out front is neon-ing.

17. Spend the day at Coopers Beach
Skip the parking fee and bike or walk from the village to the ultimate beach escape. It's ranked among the top beaches in the country, and this year it comes fully stocked with a concession stand and beach chair/umbrella rentals with plenty of space to formulate a game of beach volleyball or ultimate Frisbee.
18. Après beach cocktail your ass off at Topping Rose House
Throw on a pair of lobster embroidered shorts and lounge on its wraparound porch.

19. Full moon hike on the South Fork
Apparently the July full moon is when the new antlers of buck deer emerge. So go then, and take in a few extra breaths while you break from the beach for exotic mammals and reptiles in the dense woods and wetlands of Bridgehampton.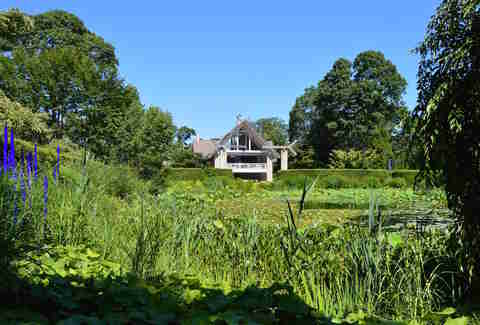 Take a marvelous, self-guided walking tour through the sculpture garden, which includes an all-white chess set masterpiece by Yoko Ono.

21. Eat a Dreesen's Donut for breakfast
The best-kept secret for curing hangovers. Don't look any further than the cinnamon sugar donut.
Even if you're not a wine drinker, the sunset across the vines is well worth the visit.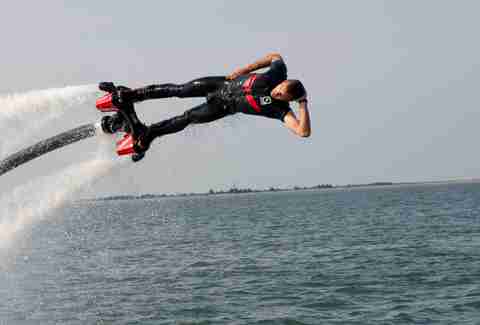 And do it without dying.

26. Take a class with Colleen Saidman and Rodney Yee at Yoga Shanti
It's one of the most coveted yoga classes on the East End, so if you're only gonna do yoga once in your life, this is the place to do it.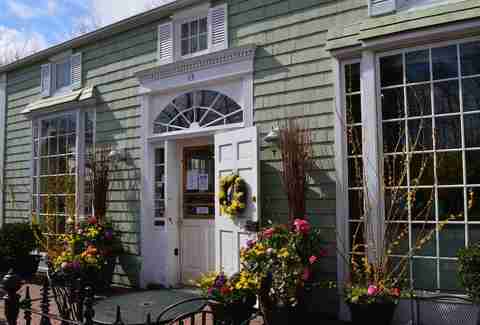 Try as hard as you can to make the cookies last at least back to the car.
Sign up here for our daily NYC email and be the first to get all the food/drink/fun New York has to offer.
Vanessa Pinto is the founder of East End Taste. If you have a serious affection for lobster rolls or pad Thai, follow her on Twitter or Instagram.