Bierkraft: Get over to the Brooklyn beer shop to score 64oz growlers of Expedition Stout and Midwestern Pale Ale, along with one of their house-made heritage brats. Keepin' it real Midwestern up in hurr.
Professor Thom's: You don't want to sacrifice watching sports and eating a giant plate of nachos to your beer geekery, do you?!?!? Head to this East Village mainstay then, which'll have you covered on all fronts.


Top Hops: Another beer shop not too far from Good Beer, in case you want to make a mini-crawl out of it (Editor's Note: you want to make a mini-crawl out of it), Top Hops's stocked with the Bell's Cherry Stout, Amber Ale, and Special Double Cream, amongst others.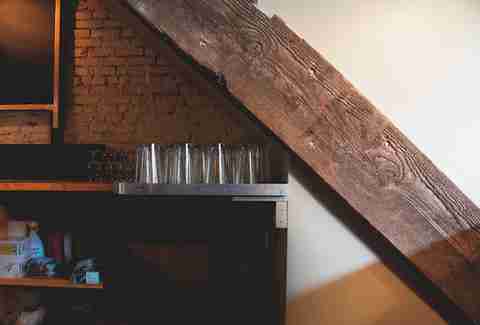 Glorietta Baldy: They're one of our favorite new beer bars, so of course their gonna have the dope new beers from Bell's. They've got a full-on "Michigan invasion" going down, with Two Hearted Ale, as well as Dark Horse Tres Blueberry Stout & Founders All Day IPA.