New York Freebie of the Week
Yankee Stadium's hosting outdoor hockey this January, including the Rangers/Devils on January 26th and the Rangers/Islanders on the 29th. And guess what? We've got a pair of tickets for the Rangers/Islanders game. Just tweet THIS, and we'll pick one hockey-loving winner to go with a buddy. Tickets to the Rangers vs. Devils have already sold out, but select seats remain for the Rangers vs. Islanders match-up on January 29th (if you don't get 'em from us). For more information and to purchase tickets, head here.
Saturday, January 18th: Lorely is kicking-off its inaugural Winter Beer Fest with a FREE keg of Weihenstephaner Vitus at 3p and a live band at 4p, and then keeping things like beer dinners, more free kegs, and daily specials going for another two weeks until February 1st.

Continue Reading
Sunday, January 19th: Burlesque heavy-hitter Wasabassco is bringing back the King Kong burlesque show at The Bell House, and if there's anything the 11yr-old in you loves most, it's nearly naked girls and King Kong. You'll probably need to go to this if for no other reason than to prove it's real. Head here for more deets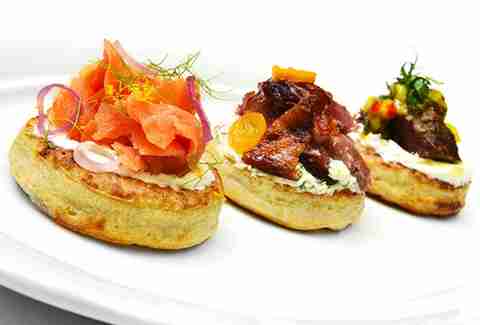 Tea-Time of the Week: East Village English gin-joint The Winslow has just launched "High Tea", wherein you can get your Downton Abbey on from 4-7p everyday with boozy tea drinks and actual crumpets with things on them like smoked salmon, duck confit, and braised Moroccan lamb.
Fried-Chicken-and-BBQ Spots of the Week: The brand-new Hill Country Fried Chicken and Hill Country BBQ are opening up right next to each other in a historic Downtown Brooklyn former courthouse (HCFC is already open, HCB opens this weekend), and bringing along all the fried and smoked goodness of the Flatiron originals -- along with a couple new dishes.