The Weekend Playbook: Lobster pancakes and Yoo-hoo s'mores
New York Way-To-Keep-The-Debauchery-Going Event of the Week
The premiere, '80s, all-female hard rock cover band event of the decade is going down on Saturday with a double header at Bowery Ballroom from Motley Crue mimickers Girls Girls Girls, and the amazingly named Guns 'n' Hoses, who will each play a classic album -- Too Fast for Love and Appetite for Destruction, respectively. More info here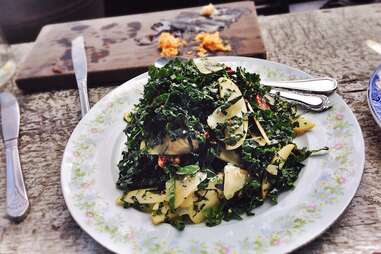 Opening of the Week (to get healthy at for the new year): Franklin Becker's The Little Beet has opened up in Midtown and's offering fresh seasonal eats that're (for the most part) healthy, including grilled shrimp, kale salad with pickled currants, and turkey and brie sandwiches. Continue Reading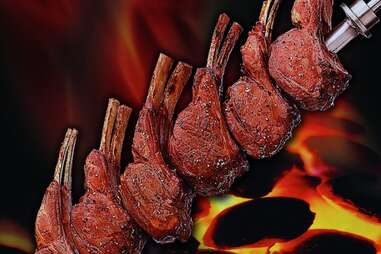 Opening of the Week (to ignore your resolutions): Get steak on steak on steak on… swords (!) at Fogo de Chao, a Brazilian churrascaria specializing in skewered proteins that just opened up on West 53rd St. Expect unlimited table-side service with 16 different cuts of meat, ranging from filet mignon wrapped in bacon to pork ribs.


Place To Work Up Your Appetite (Sort Of) of the Week: They've launched a new menu at SPiN, the ultimate house of ping pong, so get as active as one can possibly get by playing some ping pong... then house Amish hot wings with ginger buttermilk dressing, smoked pork butt with Gruyere, a foie gras grilled cheese, and Yoo-hoo s'mores.
New-Brunch of the Week: China Grill just launched its $38 Dragon Brunch with unlimited drinks, Billy, Jimmy, and two courses featuring goods like scrambled eggs with lobster pancakes, pork belly with sunny-side-up eggs, and yuzu cream-stuffed French toast.