New York Super Bowl Party of the Week
BrisketTown and Delaney BBQ are taking over Villain and its enormous projection screens to throw a massive meat-rager with two bars, couches, wings, BBQ, and awesomeness. And naturally, we got the hook up in two ways -- you can tweet THIS at us for a shot at two FREE tickets to the thing, OR you can go for the sure thing and just buy the Linebacker Package here, and score a 10% discount by entering the code "Thrillist".
Pre-Super Bowl Burger Bowl of the Week: The 50 Yard Lounge is bringing a whole shload of epicness to the Super weekend, including late-night pizza Thursday, ramen and street food Friday, and the Ultimate Tailgate on Sunday (full lineup here). We've also got two FREE tickets to all four of their Saturday events: an Ultimate NYC sandwich tasting, an American Classics tasting, an Ultimate American Breakfast tasting, and a Burger Bowl from 9pm to midnight; just tweet THIS for a chance to get involved. Or... get tix here


Continue Reading
Super Bowl Rooftop Party of the Week: Gansevoort Park Rooftop is throwing down with some seriously great big-ass game deals, including $6 well drinks, $12 pitchers, and 50-cent wings. Book your spot right now by calling them at 646.624.2400.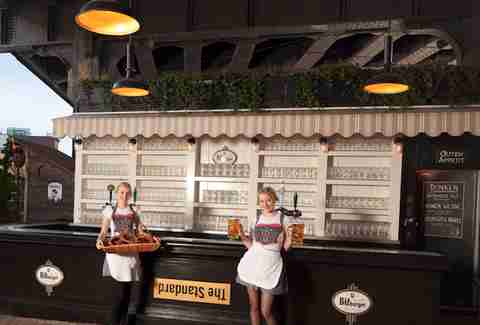 Super Bowl Beer Garden Party of the Week: Show up at noon and start getting crazy with Standard Biergarten, which's tailgating all day with sausage platters, live music, and igloo coolers of beer. Come game time, they'll be giving away all kinds of prizes each quarter and serving up wings and apple strudel.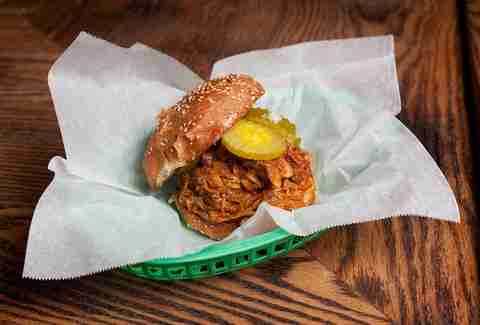 Super Bowl Gut-Busting Party of the Week: Pork Slope from Chef Dale Talde is letting you get your glutton on with an all-you-can-eat menu of nachos, cheeseburgers, porky melts, and unlimited pitchers of beer for $75.

Baller Super Bowl Party of the Week: Drop 700 bones (because you're rich/bones are slippery) and head down to the Brooklyn Cruise Terminal for Taste of the NFL, where chefs from every city with an NFL team will be doing regional delcisiousness. Get the deets


Open Bar Party of the Week: The good folks at 121 Fulton are letting the taps run and dishing cheap shots while the game's on for $75. For reservations, email here.