New York Today we go through the proverbial closing ceremony of our second, bi-annual Hot Bartender Olympics by having our gold medalist -- the beautiful Sahar from Brother Jimmy's on 31st -- give us five picks for places to party like an Olympic champion this weekend (other than Brother Jimmy's, obviously).
Start Your Night At: The Tippler
"I love whiskey and cool people. The Tippler has both. If you like a little spice, make sure to try the 'Charming Snake' -- it will definitely leave you feeling heated up." Continue Reading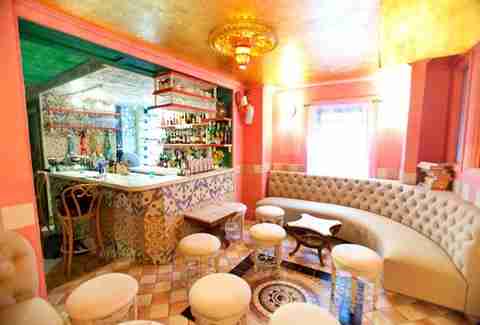 Dine At: Cienfuegos
"This hidden gem in Alphabet City is a sexy little spot that literally makes you feel like you're in Cuba. The tapas are mouth-watering (the short ribs and the fried avocado are on the top of my list); make sure to wash it down with one of their signature rum punches. One of my favorites is the Manhattan Fizz, which will be sure to leave you nice and fuzzy... err... fizzy."


The Best Dessert Spot: Bourgeois Pig
"Only a few blocks away from dinner lies the ever-enchanting Bourgeois Pig. You walk into this dark, mysterious place, and suddenly feel like you are being seduced. Sit down on one of the comfy couches and share a delicious chocolate fondue for dessert. Last time I went, I had the peanut butter and milk chocolate combo, and it was to die for!"
Where To Late-Night: Output
"I just saw Nicole Moudaber this past weekend -- this spot in Brooklyn is a great venue and an awesome place to get down and dance. [It's] always guaranteed to showcase exhilarating talent."
Go For Brunch: Barbounia
"Truly the best Mediterranean food in the city. When I go for brunch, I always get the crab Benedict."