Paris is better than a lot of things and a lot of places -- and yes, we are allowed to make blanket statements like this because we have the facts to back it up. Here are a dozen things that the City of Light steamrolls the world's other, lesser metropolises at...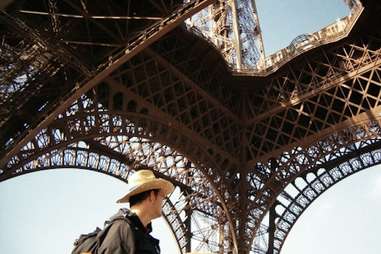 1. Best at being a tourist destination
Disregard that kerfuffle about London having the world's highest number of tourists this year, Paris is still the king, reporting 15.5 million foreign visitors; the "highest level in 10 years".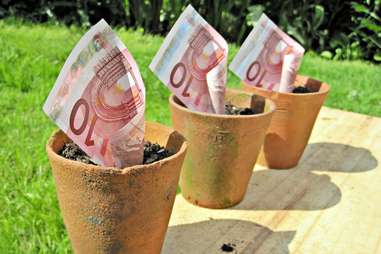 2. Best at being affordable for young people
Wait, what? If you're young and living in Paris, you may want to dispute this, but you can't dispute figures. Turns out that the City of Light has the top spot in the Youthful Cities Affordability Index, thanks to its high minimum wage.
3. Best at bike sharing... (at least outside of Asia)
While it's estimated that China has somewhere around 358,000 bike share bikes around the country, Paris gets the No. 1 spot for biggest bike share system of any city outside of Asia.
4. Best at getting people to drive with only one stop sign
Because of the "give way to the right" law, you know how many stop signs the city of Paris has to have to keep traffic in order? One. According to the police, who dropped this lovely fact in a weekly newsletter (because of course la police has a weekly newsletter), it's in the 16th arrondissement.
5. Best for buying old, fancy things
Love vintage and scoring good deals? Then you'll be happy to know that Paris is home to the world's largest flea market, Les Puces de Saint-Ouen.
6. Best at hosting a secret pop-up dinner party
For more than a quarter of a century, Paris has been home to Diner en Blanc, a secret culinary affair. Diners have to receive an invitation, have to dress in white, have to arrive by public transportation, and don't know where they'll be eating until just before. This year's event drew 12,000 people, all dressed in their whitest finery.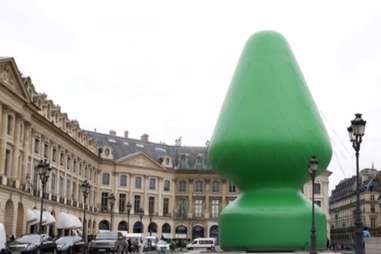 7. Best at mistaking a sex toy for a Christmas tree
Did you somehow miss those photos of the 79ft inflatable Christmas tree that went up in Place Vendôme that looked surprisingly like a butt plug? Quelle horreur.
8. Best at eating fast food, after the Americans
The French may scold you for your eating habits, but next time you get scorned for eating a burger, consider holding up a mirror. Fast-food sales account for more than 54% of restaurant sales in France, and they love chomping down on their McDonald's, which has more locations per capita in France than any other country in Europe.
9. Best at being wealthy
The average income in Paris is 60% higher than the national French average. You might have yachts, Cannes, but we've got the 16th arrondissement.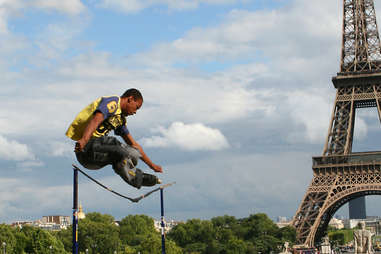 10. Best at rollerblading
Paris holds the title for the largest parade of inline skaters. In 2008, over 1,100 participants skated for 20.4km, landing them a Guinness World Record. Don't smirk, rollerblading is totally acceptable here.
11. Best at having a lot of trees
According to the city of Paris, with 478,000 trees, it's the most densely wooded capital in Europe.