Behind the Scenes: Andrew Zimmern's Paris
With his hit series Bizarre Foods, omnivoracious world traveler Andrew Zimmern (Twitter, Facebook, Instagram) has spent the past half-dozen years blowing viewers' minds eating stuff that would make them blow chunks. He's also made a habit of unearthing the best damn food wherever he goes. Now, he's tipping Thrillist off to the places he goes and things he does when the cameras aren't rolling, though be warned: spend a day in his shoes, and you might end up rolling home yourself.
Bread that'll pretty much make your entire trip...
AZ:Poilane creates what is arguably the most famous bread on the planet. It's that good. If you skip it, you might as well skip your trip to Paris all together... I am only kind of joking... For the true bakery experience, stock up on tangy sourdough (or miche), croissants, and punitions, but for a sit-down meal, head to Cuisine de Bar in the Marais location. Focused on open-faced sandwiches served on perfect Poilane slices, it's a great choice for breakfast or lunch.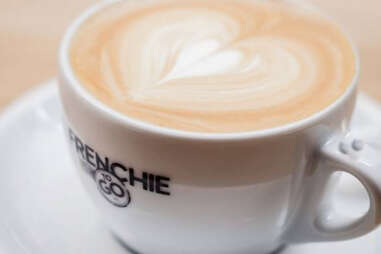 Deliciousness down a dark alley...
AZ: Chef Gregory Marchand's Frenchie's siren call is so powerful, it draws diners to a very out-of-the-way alley in the Deuxieme (2nd) Arrondissement. Like many of the bistronomic boites sprinkled around the town, it's not price but the ability to score a seat that serves as a barrier to entry. Good news for those who can't get a rezzie -- Marchand opened an even more casual breakfast and lunch spot down the street. Frenchie To Go does simple Reubens, pulled pork sandwiches, fish & chips, and great wine, beer, and coffee drinks. It's nothing fancy and that's what I like about it.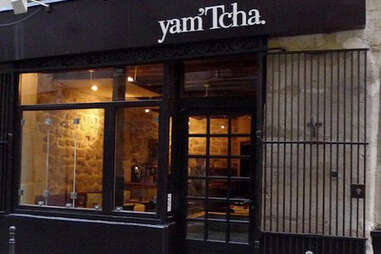 If you've never had Chinese-style Brittany lobster, you're missing out...
AZ: Chef Adeline Grattard's concept at yam'Tcha doesn't have a whole lot of sex appeal (steamed, Chinese-inspired food paired with tea), but it's one of the most progressive, interesting restaurants in all of Paris. Enjoy a six-course dinner featuring items like Brittany lobster, lightly cooked, with a poached egg or steamed foie gras with oyster mushrooms, perfectly matched to their tea counterpart. Tea served in this way is a revelatory experience, and with only 25 seats in the house, it's one that isn't easy to come by.
A small spot putting out immense flavors...
AZ: The Paris food scene is abuzz about Chef Katsuaki Okiyama's four-course lunches and six-course dinners at Abri. This postage stamp-sized, stark restaurant artfully melds French fare with Japanese influence. It's one of the coolest places in town, and the line out the door is proof.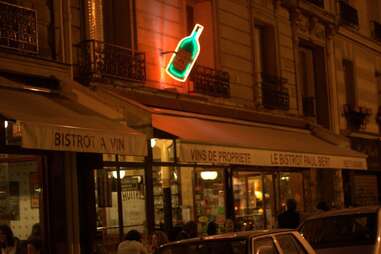 Oh yeah, Paris does incredible vino too...
AZ: Parisians and tourists alike love Bistro Paul Bert, but I prefer the more casual wine bar next door -- Le 6 Paul Bert. An inventive and fresh perspective, Le 6 offers the same fantastic natural wine selection as the restaurant next door, and lighter and smaller dishes with a focus on charcuterie.
Paris's best Mexican is pretty freaking good...
AZ: I know what you're thinking… hitting up a taqueria in Paris sounds about as smart as trying to get a date in a nunnery. Wrong again, Caped Crusader! The hidden gem Candelaria pours killer cocktails and the tacos are fantastic. Don't get me wrong, I love French food, but after a few days of pâté, bread, cheese, and steak frites, chips and guac hit the spot.
A slightly surreal next-level nightclub…
AZ: I'm a pop culture geek, so the idea of a members-only nightclub designed by David Lynch flips my trigger in a profound way. Members of Silencio receive exclusive access to films, concerts, and artsy events, but no worries if you don't want to shell out the cash for your own card -- the place is open and free to the public from midnight to dawn.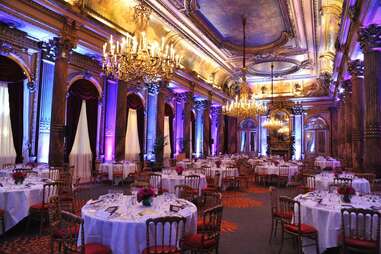 Amazing hotel, really amazing price...
AZ: The idea that your hotel doesn't matter much because you're only sleeping there is a concept I've never taken to. I will confess I am a hotel snob, and the Georges V or the Plaza Athenee are favorites of mine, but they cost a fortune. At the end of the day, all I want is a luxurious bed, spacious bathroom, room service, hotel bar, friendly staff, and in Paris specifically, I want the view. I am not waking up in the City of Light without the ability to look out my window and see the Eiffel Tower… or go to bed and see it all lit up at night. So book a room at the Westin Paris, located in the 1st Arrondissement. The regular rooms are great, the suites offer the money-shot view, but neither break the bank.
Oh just STUFFED TIGERS…
AZ: Quirky stores get my business, and it doesn't get much weirder than Deyrolle. I could peruse their menagerie of taxidermy, crazy insect-filled shadow boxes, stuffed birds, and mounted antelope heads for days. The thought of dealing with my wife after I bring home a stuffed grizzly bear keeps me from dropping too many euros here, but hey, a guy can dream.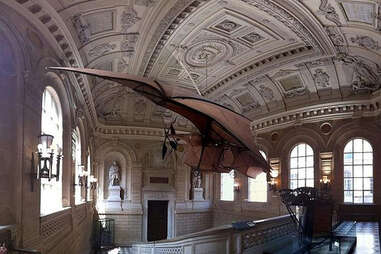 Treat your eyes to some stunning steampunk…
AZ: I am a museum junkie. From the Renaissance to crazy conceptual modern art; sciences, and natural history museums, I love them all. The Musee des Arts et Metiers is completely underrated, and a must-see destination for engineering and steampunk types. Don't let that scare you off if you're more of a right-brained person, you'll love it here, as well. Each room has a different science or tech-y theme, from vestigial examples of the automotive industry to collections devoted to innovations in television and radio technology. One of the city's lesser-known museums, you won't be fighting the crowds, a welcome change of pace.