Paris Event of the Week
We can probably all agree that the only way Paris could get more romantic is if everyone rode the metro without any pants on. Well, this Sunday, it's happening. It's No Pants Subway Ride 2014! That's all you need to know. Now click here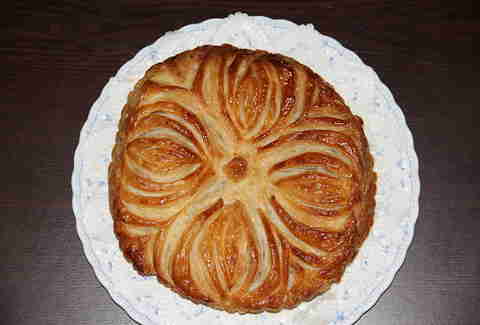 Thursday, January 9th: It's Galette des Rois season in Paris; a cake made of pastry puff and almond cream, and if you do anything this weekend, you should eat one. Try Pierre Herme, Gerard Mulot, Christophe Michalak, or Laurent Duchêne, and if you get a cake you also get a bottle of hard cider. Continue Reading
Friday, January 10th: Love comics? Of course you do. So you should definitely head to the Asterix exhibition at the National Library -- there's an entire series devoted to the work of illustrator Albert Uderzo. Get the picture right here


Friday, January 10th: Paris's oldest techno club -- Rex Club -- hosts Astroclub tonight, celebrating the 3rd EP of Astropolis Records. Things kick off a minute before midnight and go until 7a. Get your rest beforehand, and click here.
Saturday, January 11th: Every year thousands of people get together to do what anyone visiting Paris should: explore the iconic monuments by foot. It's the Rallye Paris Tour Eiffel 2014. It's an organized walk that takes you past anything and everything you wanted to see in the City of Light. Choose your distance: 11, 15, 16, or the 22 kilometer loop. Click here for more
Sunday, January 12th: Drop everything you're doing and spend the day ogling classic cars; it's the 14th annual Traversée de Paris, a 30 kilometer car cruise of over 600 vintage vehicles. The cars will arrive around 1130a at the Esplanade du Chateau de Vincennes and lunch at the hippodrome is planned. Grease your hair, cuff your jeans, and click here.