No family house in Bretagne? No plans for a few weeks on the Cote d'Azur? Well, if like a filthy peasant you don't have any plans to escape Paris for the August dead season, you might be forgiven for thinking the city is deserted. After all, restaurants shutter their windows and stores close their doors for literally weeks at a time. It's tough. But there is hope -- here are a few of the better places to eat/cooler things to do...
Eating
While there are plenty of restaurants that are open in August, you don't just want to go to any restaurant now do you? Here are seven that won't disappoint, and have absolutely no Summer closures.
7th arrondissement
If you happen to be dragging along visitors to the Eiffel Tower, you'll need somewhere to eat that isn't just serving bad crepes. Head to Thoumieux, where Jean-François Piège does brasserie-style food but with a twist, and you'll be sure to get a seasonal menu. Plus the Art Deco decor is always a hit.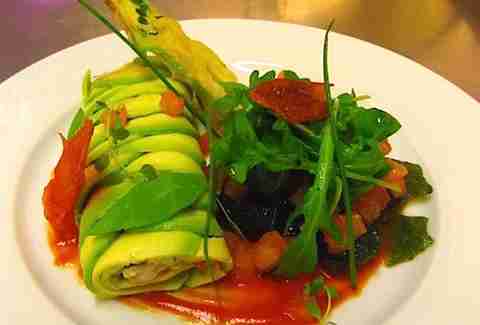 3rd arrondissement
It's Summer, shouldn't you be drinking margaritas and eating tacos? Why yes, yes you should, and fortunately, Candelaria has no Summer closure so you can do just that.
6th arrondissement
Just want wine and a huge planche of charcuterie? Then find yourself a spot at the standing-room-only wine bar L'Avant Comptoir. Small plates are the specialty here, which is good, because snacking on a few things while you drink wine is pretty much the perfect Summer meal.
6th arrondissement
It's Summer. You should be brunching. And nothing says "brunch" more than a plate of eggs. As the name would have you believe, that's the specialty at Eggs & Co. and you're more than welcome to brunch on other days besides Sunday. You'll just have to put up with going to tourist hub Saint-Germain to eat them.
10th arrondissement
Since the city is empty, why not take advantage and do a picnic on Canal Saint-Martin? All you have to do is swing by Le Verre Volé and grab a bottle to go, which fortunately you can do all Summer long thanks to their Summer hours. You can also stay for dinner, as well, and be sure to get seasonal fare.
10th arrondissement
Summer calls for lighter dishes, and if it's noodles you're after, then head to Le Petit Cambodge. Here it's all about the bun bo, which you can get in a variety of forms. Good for when you need a breather from French food.
11th arrondissement
Since everyone is out of town, maybe it's time to start hitting up all those hard-to-get-into restaurants you always say you're going to go to. Chateaubriand is definitely on that list, and it's time to stop feeling bad that everyone else has been and you haven't. Now is the time to go and check out Iñaki Aizpitarte's distinct menu. You can try to snag a reservation for the first service, or you can just show up at 9:30pm for the first-come, first-served.
Activities
Go to an outdoor film at La Villette
19th arrondissement
Days: Wednesday-Sunday
Starting July 23rd, every Wednesday, Thursday, Friday, Saturday, and Sunday night, you can go and catch a film outdoors at Parc de la Villete. Best part? It's free. Unless of course you want to rent a lounge chair; or you could just be smart and bring your own. Pack a picnic and a few bottles of rosé while you're at it. The film screenings go through August 24th. You can get the full schedule here.

Go to an outdoor film at Wanderlust 13th arrondissement
Days: Mondays
Between now and the beginning of September, every Monday, Wanderlust is hosting Summer Comedy Club, a chance to check out cult classics on the big screen, outdoors. Fast Times at Ridgemont High, Napoleon Dynamite, The Big Lebowski, and more.
Go to the beach
Days: Every day
We know, we know, every self-respecting Parisian is going to tell you not to go to Paris-Plages, but then again, they're on a beach right now and you're not. Go to Paris-Plages and get a dose of Summer, even if it is in the middle of the city. Because come on, there's beach volleyball and even a music festival. How bad can a fake beach be? It's all happening between July 19th and August 17th, and here's a map that shows you where everything is.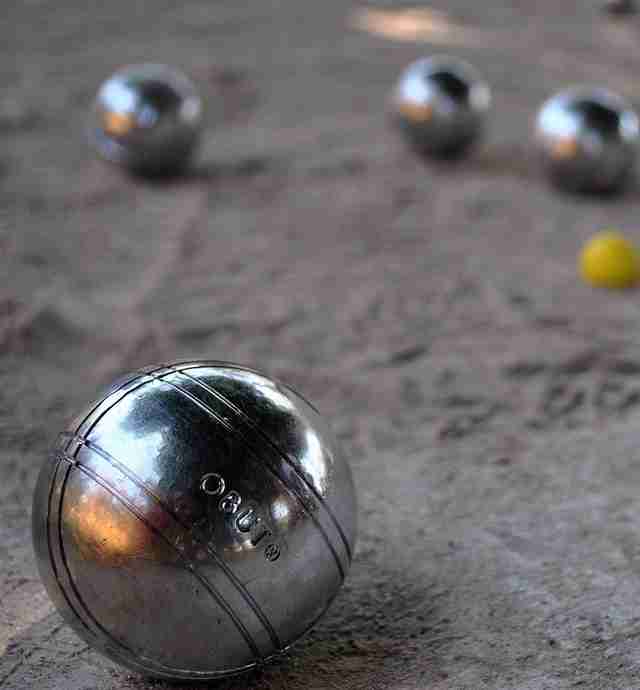 Play pétanque
Voie Pompidou and Bassin de la Villette
Days: Every day
As part of Paris-Plages, there's plenty of sand to play pétanque on. Six pétanque courts have been set up on Voie Pompidou, and there are eight up at Bassin de la Villette. Bring your own bottle of pastis, however. See, don't you feel like you're in the South now?
Go boating
19th arrondissement
Days: Every day
Head up to Canal de l'Ourcq and rent a boat, on which you can picnic, drink bubbles, or just lie in the sun. You can rent the electric boats -- which don't require a permit to operate -- by the hour or for the full day. And if you're lazy and can't get around to preparing your own food and drink, you can snag the apero picnic basket for only 7€.
Go to the end of the RER
Days: Every day
As part of a campaign called Enlarge Your Paris (read that a couple of times before you read it correctly), check out parts of Paris that aren't in the city center. Until August 17th, anyone with a Navigo pass can ride to any zone on the RER without an extra fee, and there's plenty to explore outside of the city, from surfing to outdoor theatre.
This list -- and all the rest -- look even sexier in our iPhone app. Get it now!