People often tell you that "love don't cost a thing," but it's pretty clear that said people haven't done any dating in Philadelphia... or, for some reason, they said "a thing" when what they meant was "more than $20," 'cause that's all you'll need to take your special someone on the 12 sweet Philly dates below...
See an outdoor movie
There are tons of free outdoor movies every summer just begging you to grab a date, a blanket, and a picnic basket full of Wawa. And maybe a flask (shhh!).
One of Philly's very best suds-makers, Yards Brewing, offers free tours every weekend from noon to 4pm, and once you're done seeing how their badass beer is made, you can score some $5 pints and bites at the Yards Tasting Room.

Shows at the Philly Improv Theater are usually around $10 a pop, but every Sunday you can catch free performances with the same amount of laughs. Pro tip: head around the corner to Shake Shack afterward to grab burgers for as low as $5 and $5.50 draughts.
For the happy hour-loving power couple on the go (and on a budget), there's nothing better than Center City District Sips, which happens every Wednesday through the summer: all the places you've been wanting to take that special someone suddenly offer $3 drinks and half-priced appetizers. What's not to love?
Lie in a hammock at Spruce Street Harbor Park
Your biggest worry here won't be shelling out too much cash, but deciding what you want to do... and then scoring a coveted hammock afterward. Besides free games (Jenga, anyone?) and live music on the weekend, you can also score $8 tacos from the Distrito truck (as well as a ton of other food options).

Every Monday this funky music venue selects some of the best movies ever, and let's you watch 'em for just $3. Best of all, the price of your ticket goes toward your first drink. Cheers!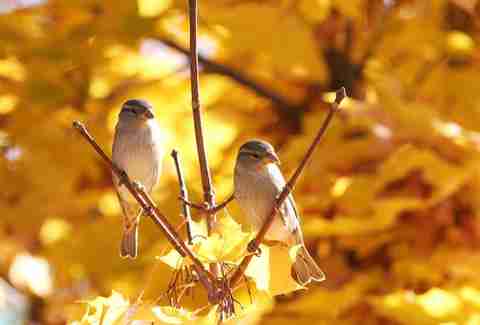 The Woodlands are nothing like your typical cemetery. The eeriness of being at a cemetery makes it perfect for joining a walking tour of the grounds hand-in-hand with your date, plus the revolving door of free events (think craft fairs and performances) make it an idyllic place to spend the afternoon.

The first Friday of every month is a great way to see more of Old City (the "country's most historic square mile") and the slew of galleries/artists that call it home. From 5 to 9pm you can file in and out of open art spots and check out street vendors lining the sidewalks, all for the price of completely free.
South Street's Magic Gardens is everything that people in Philly love (OK, not everything): Ii's an eclectic hole-in-the-wall designed by an eccentric artist that doubles as an art nonprofit, and walkable mosaic. Entry is $10 each and there are plenty of nooks and crannies to get lost in.

Just when you thought two tacos for $4, $3 pints, and $6 margaritas every Tuesday couldn't get any better, Sto's went ahead and added all your favorite childhood games -- aka Mario Kart -- into the mix. And if you're not out with someone willing to nosh on cheap tacos and kick your butt at Nintendo 64, it's probably time to reevaluate your dating choices anyway.
Every Wednesday after 5pm you can ditch the pricey cover fee at the Museum of Art and get cultured on a dime (or a dollar, or whatever) instead. The last Wednesday of the month there's a different pop-up event or artist to check out too, and afterward you can romantically stroll the Schuylkill River trail.

There are a ton of fun trivia nights at bars throughout the city, but Abbaye's involves $4 pints and that kind of discount is anything but Trivial. Show off your IQ/knowledge of useless facts Thursdays at 10pm.
Sign up here for our daily Philly email and be the first to get all the food/drink/fun in town.