The 5 best outdoor festivals to hit this weekend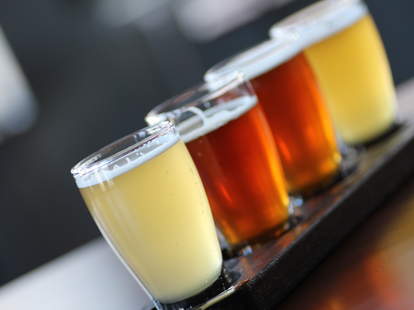 Philadelphia The best thing to do when you're outside in Philadelphia is... drink, obviously. But what if you've already been to Philly's best outdoor drinking establishments or seen a whole Summer's worth of outdoor movies? Well, then you hit up one of these sweet outdoor festivals going down this weekend.
Rock the Block Block Party
Head to Rembrandt's where you can browse the outdoor craft fair while enjoying the spot's comfort food and live music.
  Continue Reading
Craft Beer Bonanza
If a Bud bar isn't enough, a hundred bottles from around the world should suffice. Get unlimited beer samples for $25 at Cavanaugh's River Deck.
 


Second Saturday
This month's Port Richmond Second Saturday will be in full swing on... waitforit!... Saturday afternoon, with food trucks, local food and drink samples, and live music.