Dude, White Russians on South St!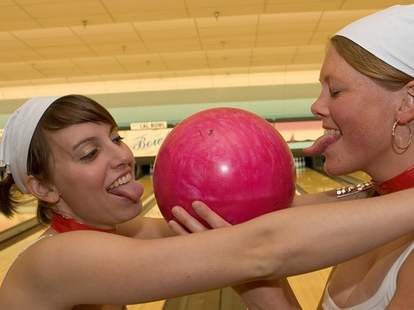 If there's one Coen Brothers movie that has really united fans across the country, it's Blood Simple. But since that'd make for kind of a crappy festival theme, the people at Theatre of Living Arts're settling for Lebowski Fest. This annual, all-night, all-costumed, all-but-one-toed movie screening-cum-dance party kicks off this Friday with tons of Dude-approved awesomeness, including
Alcohol Drinking!: Like the attendees (you're encouraged to dress up), the drinks are in character, including Sioux Citys, Oat Sodas, and White Russians, so… Apollo Creed's totally skipping this thing isn't he
Costume Contesting!: Ever wanted to wear a fake mustache unironically? Well, then this is your night as they're gonna be hooking up trophies for the best 'Bowski-inspired costumes, probably to the person wearing the Bunnyest get-up
Trivia Answering!: What's a Lebowski Fest without quiz-bowling? This year it's via Twitter (and comes with more awesome prizes like posters, tees, and DVDs), so even if you're an epic trash-talker dressed as Theodore Donald Kerabatsos -- you knew Donny was just his middle name, right? -- you'll only have 140 characters to f*** with (the dude dressed as) The Jesus.