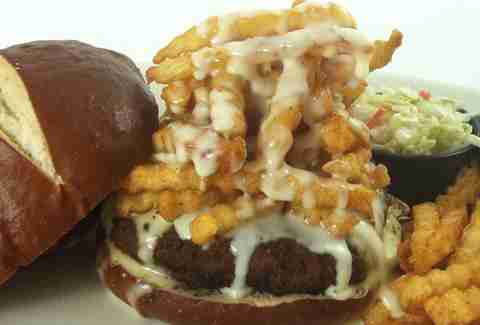 1. 24-hour diners
The 24-hour diner is hard to come by in Philly, but Jersey is chock-full of them. Try the Colonial Diner in New Brunswick or Ponzio's in Cherry Hill, because you never know when you'll need 24-hour access to a diner/bakery/bar.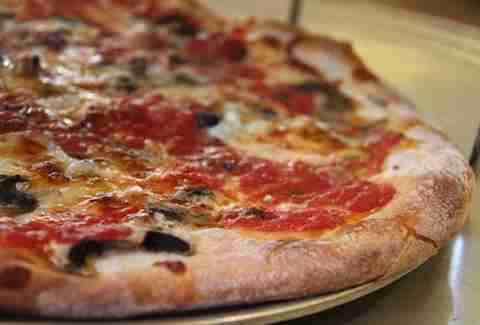 Tomato pies aren't for everyone, but this Trenton spot gets the Jersey classic right, which makes sense since they've been serving the stuff for more than 100 years.
3. The Fat Cat at Rutgers New Brunswick
The New Brunswick campus of Rutgers University is home to a long celebrated greasy sandwich called the Fat Cat. You can opt for either the original sandwich, which is built on two cheeseburgers with fries, or stop by the RU Hungry truck for more food from the Fat Cat family.
Jerseyans claim that these babies are the best over the bridge, and you'll probably agree once you try the Tony Bruno wings and their honey barbecue & garlic sauce combo.
Pssst... the Jersey Shore can actually be pretty great, especially if you're eating the 'za at the buzz-worthy Manco & Manco's in Ocean City. During the summer it's quite a wait, but they keep their doors open for the rest of the year too.
Reservations at this Italian restaurant in Atlantic City are hard to come by, but if you persevere, you'll find yourself in a tiny basement with big portions that's hidden from the rest of the glowing signs of the AC.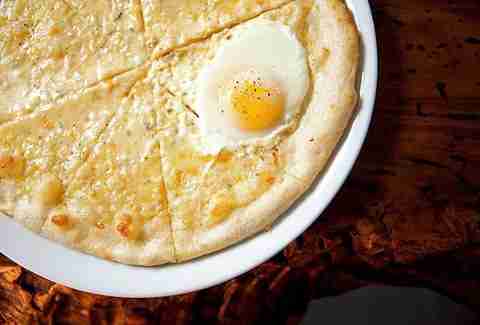 We in Philly love our boozy brunches, but it turns out you can score sweet AM-eats over the bridge too, most notably at Catelli Duo, which is an NJ favorite thanks to dishes like crab frittata, chicken and eggs, and sharable cheesesteak egg rolls.
8. The Bacon Bloody Mary at Zinburger
Since you've already tried the best Bloody Marys in Philly, it's only natural to try the Bacon Bloody Mary at Zinburger in Cherry Hill, where they finish the drink with your favorite garnish and add in bacon-infused vodka and a crispy bacon stirrer.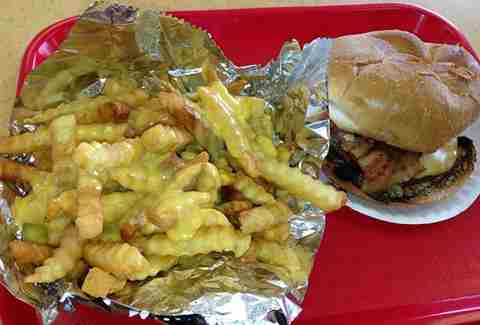 This is a big step above wandering into the Girard McDonald's after one too many beers. The Jersey-wide chain offers fast food with some truly next-level freshly cut crinkle fries.
The New Brunswick restaurant aims to take full advantage of the state's Garden moniker, and the innovative menu does not disappoint. Try the beef tenderloin with a side of baked macaroni and aged gouda.
Sign up here for our daily Philly email and be the first to get all the food/drink/fun in town.