Yes, we all know Philly's the greatest, but sometimes you've just gotta trade the misery that is riding SEPTA for riding in something with four wheels right out of town for a while. When that times comes, these are the nine best road trips you can take from Philly...
Recommended Video
Big Boi From OutKast Introduces Cliff to Atlanta's Food Scene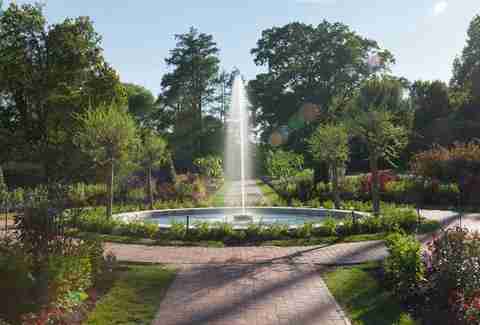 Distance from Philly: 28.4 miles, one-hour-and-16-minute drive
Why it made the list: Any time of year here is a special occasion thanks to over a thousand acres of outdoor gardens, but the summer is especially... um, special thanks to outdoor shows and illuminated nighttime waking tours.
Pro tip: Use the bathroom. It was voted one of the finest in America. 
 
Distance from Philly: 30.1 miles, one-hour drive
Why it made the list: This suburban town has gone through a major revitalization in the last 15 years and is now home to a number of craft breweries, including the incredibly-popular-in-Philly Sly Fox, as well as a slew of eclectic artists and musicians.
Pro tip: Every December check out the Harry Potter-esque Burning of the Phoenix... just don't be that jerk that sabotages the jawn beforehand.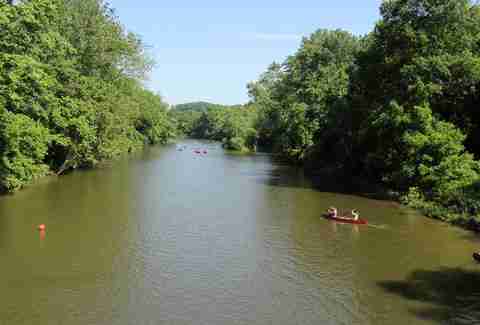 Distance from Philly: 31.4 miles, one-hour drive
Why it made the list: Tubing down the Brandywine is one of the most pleasant experiences one can ever hope to have in the state of Delaware. There are also so many opportunities for fishing, hiking, etc. that the next time someone mentions the state you won't be like, "Dela-where?" anymore.
Pro tip: Um... bring a picnic?
Distance from Philly: 43 miles, one-hour drive
Why it made the list: All your art-geek dreams come true at this sprawling garden campus freckled with art-imitating-other-art-style sculptures that bring famous works by Monet and others to life. You, too, can be the woman in the poppy field, or get inspired by the lake's lily pads!
Pro tip: Score some of the locally made ice cream in the gazebo.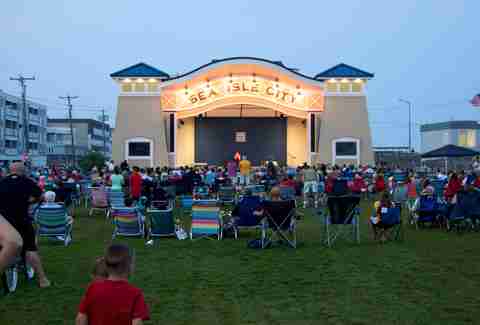 Distance from Philly: 77 miles, one-hour-and-18-minute drive
Why It Made the List: Sea Isle is a quintessential beach town on this end of the Jersey Shore with a bit of everything, from surfing lessons, to tasty brick-oven pizza from DeNunzio's (now open year-round), to a dogged appreciation for all things Margaritaville, as evidenced by the Jimmy Buffett nights on the boardwalk.
Pro tip: When you've tried all the pizza shops, enjoy a dinner of fresh seafood alongside one of the best views on the shore at Sunset Pier.
Distance from Philly: 70 miles, two-hour drive
Why it made the list: You can go scuba diving, camping, and even hit a water park, all in Bethlehem, PA, so choose the kind of water-related adventure you want and you'll find it here, whether your optimal level of excitement involves canoeing or breathing under water.
Pro tip: Get out of the water and try the Sky Challenge high-ropes adventure course.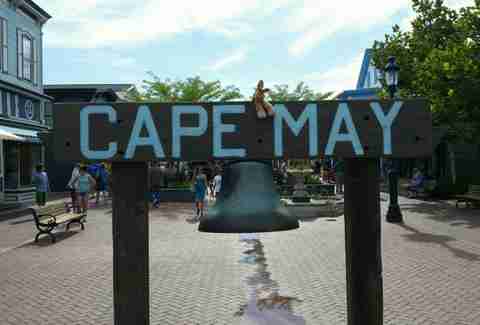 Distance from Philly: 94.5 miles, two-hour drive
Why it made the list: Cape May is the jewel of the Jersey Shore, and there's just as much historical charm here as there are white beaches and ice cream shops. Well maybe not ice cream shops... there are soooo many ice cream shops. Plus, Mad Men's Betty Draper was born here!
Pro tip: The World War II lookout tower kind of takes forever to climb up but the view is definitely worth it.
Distance from Philly: 118 miles, 2.75-hour drive
Why it made the list: The essential weekend trip for Philadelphians winter or summer, the Poconos are short drive to feel like you're in another state altogether. Mountain hiking and horseback riding are the most appropriate activities, but there are plenty of opportunities for no-thrills relaxation too.
Pro tip: Check out a race at the Poconos Raceway, where they're held several times a year.
Distance from Philly: 138 miles, two-hour-and-40-minute drive
Why it made the list: Philly likes to think it pretty much owns American history, but a trip to this famed Civil War battleground is eye-opening whether you opt for history impersonators (they have more than just Benji there!) or do a marathon tour of the area's many wineries and distilleries you didn't know existed.
Pro tip: Try a tasting at Hauser Estate Winery in between meeting people dressed as Abe Lincoln.
Sign up here for our daily Philly email and be the first to get all the food/drink/fun in town.