Aside from a million things to do, new restaurants, and the most die-hard sports fans around, one of the best things about Philadelphia is the beautiful area surrounding it. Luckily, our metropolis is in close proximity to dozens of worthwhile getaway destinations that are only a short drive away. We've gathered eight of our top picks for drives that take three hours or less and will transport you to a new world -- whether you want to get lost in a garden, go cheese tasting, veg on the beach, or simply hit up the country's most enormous mall. Check out these easy road trips from Philly and start planning your weekend getaway.
Recommended Video
Please Don't Hang Up: The Best BBQ & Barcade in Dog-Friendly Kansas City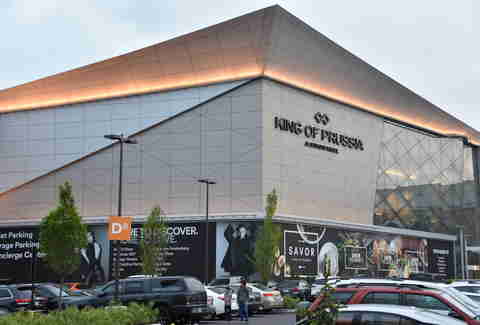 Best Shopping Getaway: King of Prussia, Pennsylvania
This may seem like a simple drive to the 'burbs, but for city dwellers who rarely leave town, it's worth the drive at least once -- even if that means the trip is centered around a day at the mall. Why? Well, that mall happens to be one of the biggest malls in the country, so why not put it on your Philly bucket list? It's a massive campus of retail and restaurants, including several from Philly's favorite chefs. The nearby King of Prussia Town Center is the area's answer to a more outdoor shopping and dining experience. To really get all the suburban shopping you ever needed, KOP is just a short drive to the newer Devon Yard, home to two restaurants, Terrain, and a gigantic Anthropologie.
Distance from Philly: 40 minutes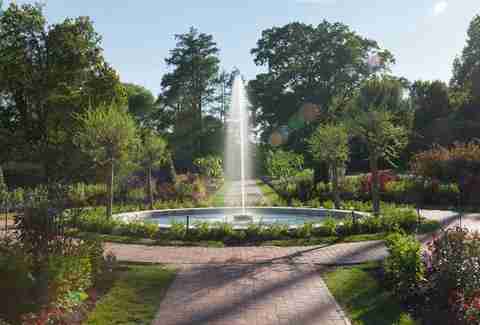 Best Romantic Getaway: Kennett Square, Pennsylvania
Longwood Gardens is a seriously impressive palatial paradise for garden lovers -- and anyone else who appreciates over-the-top gorgeousness. The sprawling grounds always have something new to discover, from warmer weather fountain shows to yuletide holiday horticulture. Seems weird, but even the bathroom at Longwood Gardens is beautiful -- lush with greens and apparently one of the best in America. While you're out that way, you can also explore the nearby Brandywine Valley, a cute historic downtown district lined with shops and restaurants. 
Distance from Philly: One hour
Best Artsy Getaway: Hamilton, New Jersey
All your art-geek dreams come true at the sprawling Grounds for Sculpture campus, freckled with art-imitating-other-art-style sculptures that bring famous works by Monet and others to life. You, too, can be the woman in the poppy field, or get inspired by the lake's lily pads. It's the perfect spot to boost your IG game or just get lost in the pines. There a few places to eat on campus, but The Gazebo is a must for locally made ice cream and a good view.
Distance from Philly: 40 minutes
Best Outdoor Getaway: New Hope, Pennsylvania
New Hope and its sister city, Lambertville, are two riverside towns straddling the state line of New Jersey and Pennsylvania. The river itself lends to tubing, rafting, and other water activities. While up on the land, downtown New Hope is bursting with quirky stores, dinners with killer views, and a bustling art scene, including the Bucks County Playhouse, which celebrates its 75th anniversary this year. And, if you're a fan of Philly's many Garces restaurants, try the chef's newest concept, Stella, right on the river in New Hope. 
Distance from Philly: One hour, five minutes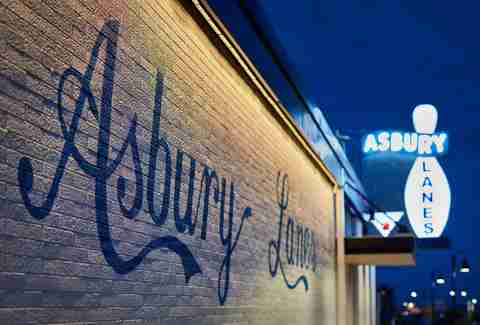 Best Music Getaway: Asbury Park, New Jersey
Known primarily as the beachfront spot where Bruce Springsteen rose to prominence in the late '60s, Asbury Park is a funky, eclectic seaside town where you can find just about anything. There's a killer music venue attached to a bowling alley, lots of cool local breweries, and myriad amazing murals and historic building. Try the Asbury Hotel if you're staying overnight and grab a seat by the pool.
Distance from Philly: One hour, 20 minutes
Best Small Town Getaway: Easton and Bethlehem, Pennsylvania
For your occasional dose of small town charm, you need not drive more than a couple hours to the Lehigh Valley, where nearby towns Easton and Bethlehem offer ways to slow down yet stay busy. In Bethlehem, the repurposing of the historic SteelStacks -- Bethlehem Steel, anyone? -- is an awesome outdoor museum with nearby film and arts center. In Easton, you may find yourself there for a fall festival (Garlic and Bacon fests are coming up in the months ahead) or simply to pursue the unique shops, especially all the old school jerseys at 2nd Base Vintage. Try to get a table at the Flying Egg for a seriously mouth-watering brunch in Bethlehem.
Distance from Philly: One hour, 30 minutes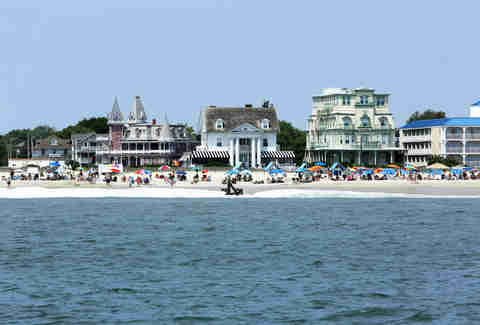 Best Beach Getaway: Cape May, New Jersey
Cape May is the southernmost beach on the Jersey Shore, packing a ton of historic and colorful Victorian houses as well as serene beaches, unique shops, and amazing restaurants that keep the shore town moving all year long. The newly opened bespoke Lokal Hotel is a hot new lodging attraction, while the grand Congress Hall houses several restaurants in the oldest US beachside resort. If you're a sensible person and love olive oil, don't skip trying everything at Cape May Olive Oil Co. (though nearby winery tastings aren't bad, either).
Distance from Philly: One hour, 40 minutes
Best Mountain Getaway: The Poconos
No matter the season, the Poconos is the essential weekend trip for Philadelphians no matter the season -- whether you're craving sunny days hiking or snowy afternoons skiing, the mountains are a short drive away to transport you to another world. If you want a bit of a thrill, zip lining is now a thing up there, along with 2,400 square miles of lakes, rivers, and woodlands. If you're not very outdoorsy, that's ok: the Poconos is also home to many a destination spa.
Distance from Philly: Two hours
Sign up here for our daily Philly email and be the first to get all the food/drink/fun in town.