Philadelphia Event of the Week
Downingtown's Victory Brewing is finally legal (!), and to celebrate turing 18, they're feasting tonight from 6:30-9:30pm, on five courses, including Alaskan King Crab, crispy pig's ear, and more, all paired with carefully selected suds, so score some tix already!
Freebie of the Week: Rather make a dent in your couch than Victory's suds stockpile this weekend? That's cool, because just-launched Instacart, Philly's only online grocery service, is delivering eats/beer from your local Whole Foods to your door the same day your order 'em. Oh, and because we (and they) are generous, the first 100 people to use promo code thrillistphilly get $10 off their first order of $35 or more, plus free delivery. Continue Reading
Through the Olympics: It's the last weekend of the (actually subtropical?) Winter Olympics, so City Tap is slinging $5 Moscow Mules, and The Cambridge is hosting the Beer Olympics, making South Street the place to be for what's left of the games.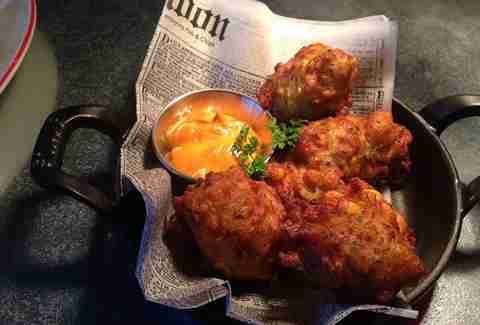 Ongoing: Red Owl Tavern is kicking off 2014 with a spankin' new menu crafted by former Bazaar Chef Jorge Chicas, which includes bites like crab and corn fritters, plus a few old favorites like their buttermilk fried chicken.