Philadelphia Saturday, January 18th, 1-6p: Skippack Village's Winter Wine Fest means vinos from more than a dozen wineries and street eats from Bespoke Bacon, French Girl Creperie, and Bigg Dutts, which we really like, and we cannot lie.
Sunday, January 19th: Ortlieb's promisingly named Wet Boogie party features music courtesy of resident DJ Greg "Risky Disco" D, but even if a disco/funk/tropical dance medley isn't your thing, it's worth going for their four varieties of fries and Pineapple Express cocktail. More info riiiiight here.

Continue Reading
Sunday, January 19th: NoLib's Piazza at Schmidts has built a pop-up skating rink where there're a slew of events going down, and some of the area's sweetest food trucks, including the bacon-centric Sum Pig truck, which'll be stationed from 11a-7p. Tickets to skate are $5, and more info can be snagged here.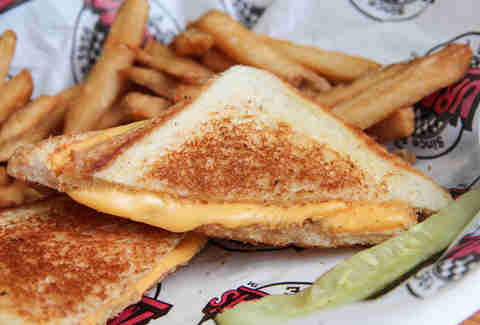 Monday, January 20th: The crew at World Café Live is pairing five badass grilled cheese sandwiches (coffee-infused chicken & caramel-swirled cream cheese) with sweet craft beers. Tickets! Tickets! Tickets!