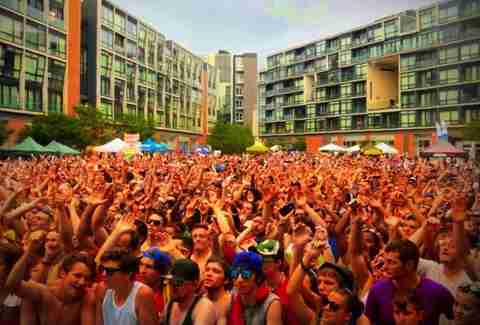 Saturday, March 15th: Tavern on Broad has you covered from morning 'til night: their Top O' The Mornin' party, with an open bar and breakfast buffet, starts at 8am, and at noon you can score a bracelet for $15 to a day-long bar crawl that kicks off at Tavern.


Monday, March 17th: Irish-inspired imbibing mainstay Fado opens at 7am for pints and pancakes, and the live music kicks off a nonstop party at 2pm, with $10 cover charge.
Monday, March 17th: Enjoy an authentic Irish holiday at Tir NA Nog, where they've got a traditional Irish breakfast, some top-notch pub fare (fried pickles, corned beef spring rolls, etc.), plus a pour-your-own pint table fully stocked with Guinness.